Paramore's Hayley Williams just announced that she and her rocker husband are separating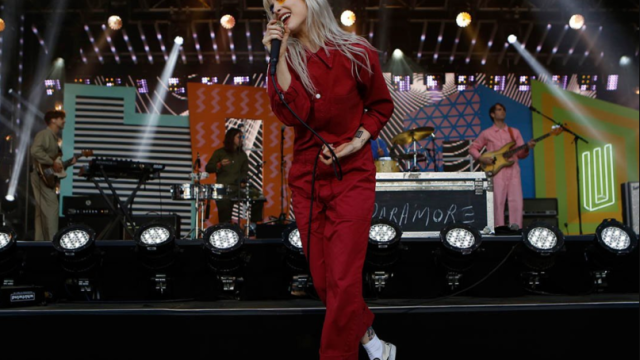 Hayley Williams of Paramore is one of the most memorable rock frontpeople of all time, period. Her recent cover story from the Fader was a beautiful reminder of her impact on people's lives. But it also touched on Williams's internal battles over her decade-plus time in the spotlight.
Williams and her husband Chad Gilbert posted matching statements announcing their separation on Sunday.
The posts, in the form of text blocks, share that the split is amicable: "[W]e remain close friends who are good in each other's eyes."
https://www.instagram.com/p/BWAux-AjjBj
Gilbert, a guitarist in Paramore pop-punk peer New Found Glory, has been with Williams for over a decade. The two formally married last year, a milestone Williams celebrated on her Instagram in February:
https://www.instagram.com/p/BQww7hIji2H
The entire statement is somehow both intensely intimate and yet formal. It seems clear that Williams and Gilbert have a deep well of affection for each other. Perhaps the most poignant part of their message is about its universality:
"The two of us have been together for the better part of 10 years. We've grown up together and we've been beside each other through a lot of goodness and a lot of challenges. There is a challenge to trying to understand your own heart in the context of a relationship... and there is goodness in considering another heart, even in spite of your own. Marriage is not for the faint of heart. Love is an absolute risk. And it's up to each of us to stay hopeful even when the outcome isn't what we'd originally hoped for."