Kate McKinnon, Phoebe Waller-Bridge, and more celebs are wearing the hell out of pantsuits at the 2020 Golden Globes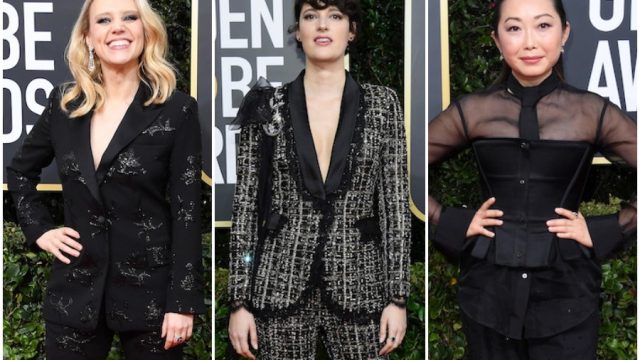 We love a dramatic ball gown moment, but something about an impeccably tailored pantsuit has a special, understated kind of power on the red carpet. Amidst all the feathers and flare (which we love too, btw), we're turning our eyes to the women who put a spin on the timeless two-piece. Our Fleabag queen, Phoebe Waller-Bridge is looking posh and put-together in her tweed suit, and The Farewell director Lulu Wang basically re-invented pants and a button up with her fashion-forward look.
Below, see all the celebs wearing the pantsuits trend at the 2020 Golden Globes.
Phoebe Waller-Bridge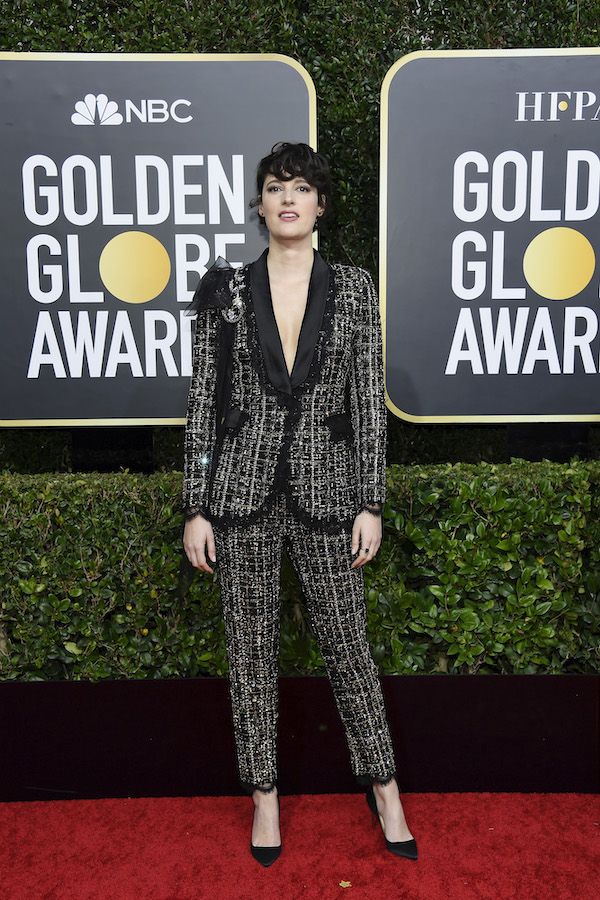 Making a tweed jumpsuit look sexy and cool? That's a power move.
Kate McKinnon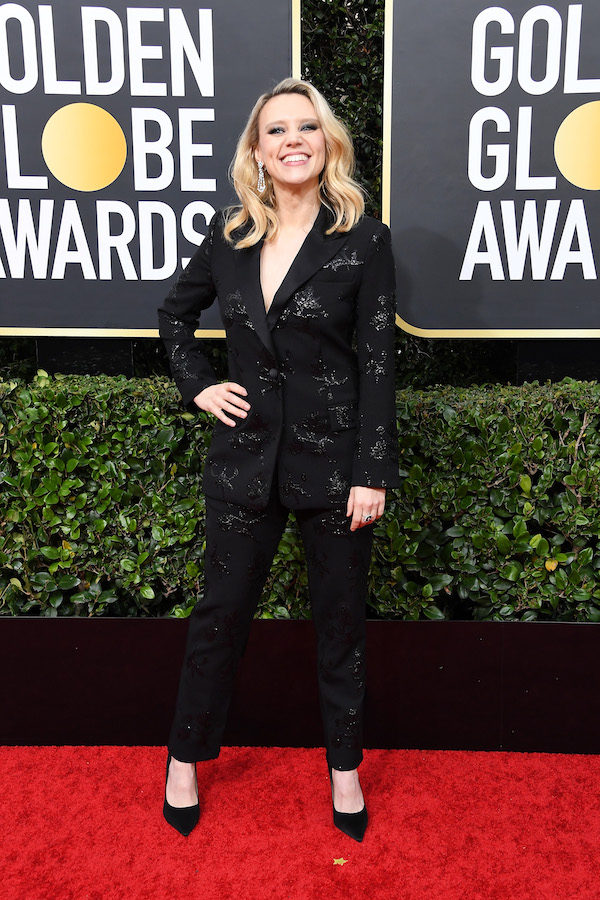 Kate McKinnon's black suit is classically tailored with subtle embellishments to give the look that red-carpet flair. Plus, we love that she's all smiles out here.
Ellen DeGeneres and Portia de Rossi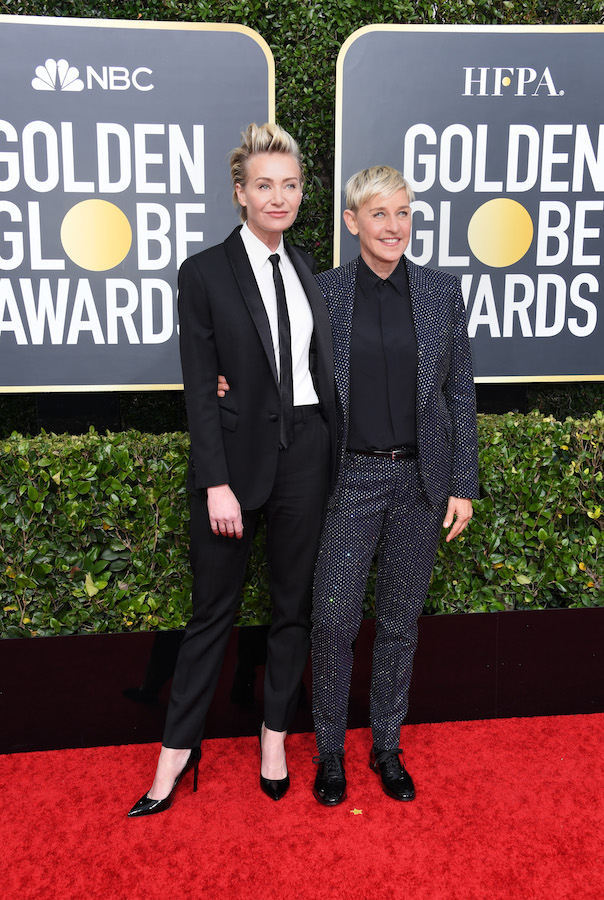 File this image under "power couple." Portia de Rossi is sporting a classic black suit with a skinny tie and instantly cool slicked-back hair, while Ellen DeGeneres shines in a disco-ball-inspired two-piece.
Lulu Wang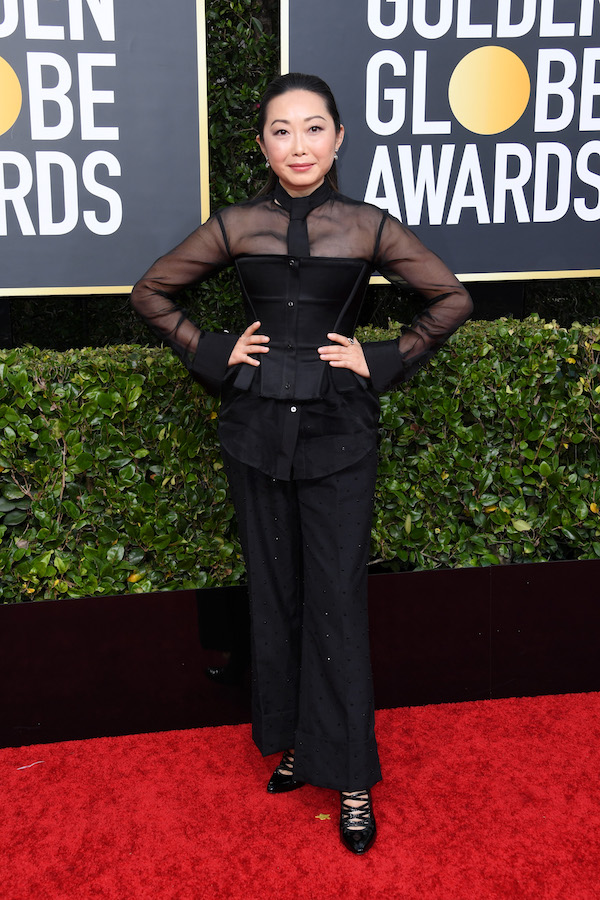 A sheer top, a cage corset, AND a wide-leg pant? Lulu Wang's look is everything.
Awkwafina
Okay, Awkwafina's look technically has skirt on the bottom, but she is serving business fashion with that ruffled tuxedo top, so she deserves a spot on this list.