Pantone's color of the year is supposed to bring us hope, and we need that now
Every year the Pantone Color Institute announces the Color of the Year: The color for the year we just endured was Greenery, a lush, mossy green. Now, looking forward, Pantone has announced that Ultra Violet is the color of 2018. Not sure what shade that is? Well, Ultra Violet can be described as Prince's favorite color (or just as a really vibrant purple).
Leatrice Eiseman, executive director of Pantone, says that Ultra Violet is meant to evoke hope, reaching toward the center of the cosmos, and "visionary thinking."
"It's also the most complex of all colors," Eiseman explained (via The New York Times), "because it takes two shades that are seemingly diametrically opposed — blue and red — and brings them together to create something new."
"We are living in a time that requires inventiveness and imagination. It is this kind of creative inspiration that is indigenous to Pantone Ultra Violet, a blue-based purple that takes our awareness and potential to a higher level. From exploring new technologies and the greater galaxy, to artistic expression and spiritual reflection, intuitive Ultra Violet lights the way to what is yet to come," Eiseman revealed in a press release on Pantone's website.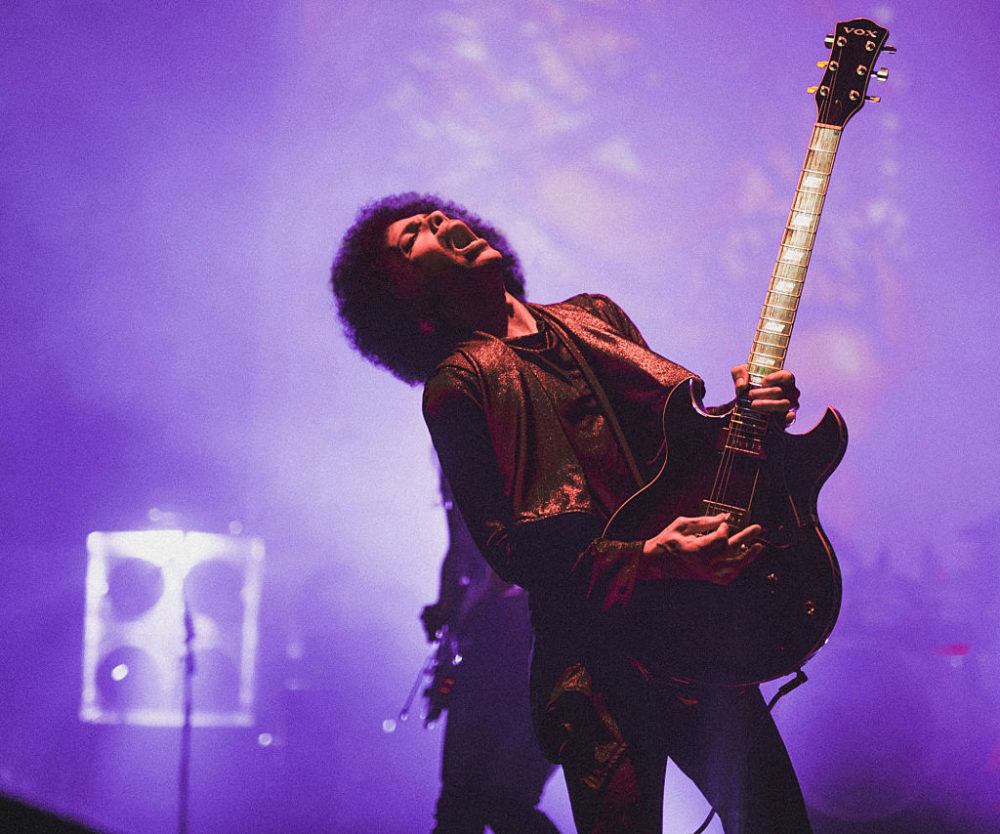 Pantone doesn't identify the color we're most obsessed with now (millennial pink still goes hard, tbh); instead, they look ahead at what trends are on the horizon. In 2016 they named Rose Quartz the color of the year. Cut to today, and all anyone can buy are crystals, quartzes, and everything rose gold.
Does Ultra Violet mean we're expected to usher in a wave of all-purple-everything? We say "hmm" now, but did you all think you'd be obsessed with millennial pink if we asked you about it five years ago?