Pantone honors Prince with his own punchy shade of purple
To say Prince's legacy will live eternally is no understatement — the groundbreaking star was a revolutionary for his music, style, and unapologetically androgynous personality. Now, the late singer will be immortalized in yet another fantastic way befitting his colorful personality: with a custom purple color all his own.
On Monday, the Pantone Color Institue and the Prince estate unveiled Love Symbol #2, a punchy aubergine tint inspired by the multi-Platinum artist's custom Yamaha purple piano (and his overall obsession with the regal color).
"The color purple was synonymous with who Prince was and will always be," Troy Carter, entertainment advisor to Prince's estate, said via statement. "This is an incredible way for his legacy to live on forever."
Live on forever, indeed. The blue-based purple hue is both immediately distinct and iconic. And its uses are pretty much endless — from Prince-purple walls to houses, even guitars, clothes, accent pieces, and everything in between, there's not an item we can think of that wouldn't look Prince-level cool in the powerful hue.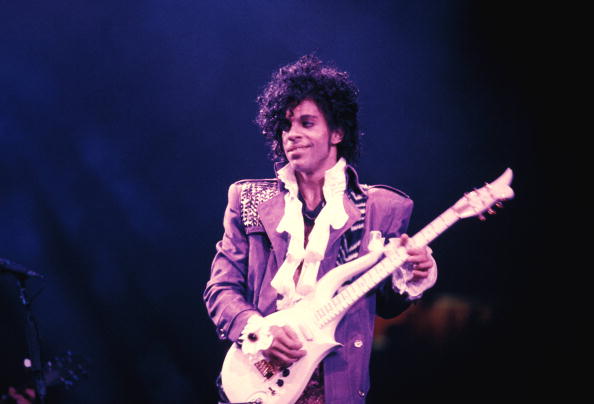 "We are honored to have worked on the development of Love Symbol #2, a distinctive new purple shade created in memory of Prince, 'the purple one,'" Laurie Pressman, Vice President of the Pantone Color Institute, said via statement.
"A musical icon known for his artistic brilliance, Love Symbol #2 is emblematic of Prince's distinctive style. Long associated with the purple family, Love Symbol #2 enables Prince's unique purple shade to be consistently replicated and maintain the same iconic status as the man himself."
Known for his affinity for the emblematic shade — he was The Purple One, after all — we feel certain that this is a bold move of which the late singer would be proud.