The 2019 Pantone Color of the Year is way more optimistic than we expected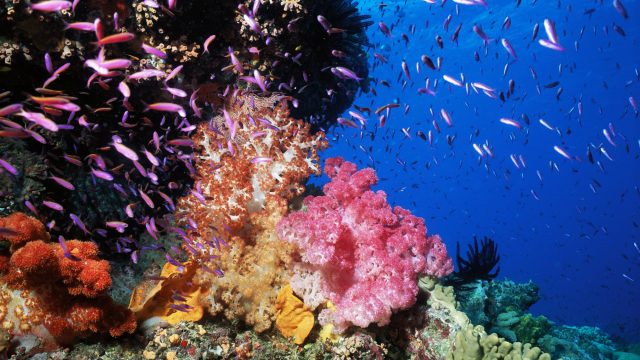 After 2018, no one could blame us for having dark expectations for Pantone's color of the year. Perhaps it would be pitch black to match our emotional state—or fiery red to match the burning world around us?
Instead, Pantone announced today, December 6th, that it has selected "living coral" as its color of the year for its "vibrant, yet mellow" qualities. The shade symbolizes an "innate need for optimism and joyful pursuits" and "authentic and immersive experiences that enable connection and intimacy" in both the real and digital worlds. It's definitely a choice that aims to inspire and encourage, rather than reflect the current ethos.
For the past 20 years, experts from the Pantone Institute have put their heads together to predict which color will paint the market and our bedrooms in the forthcoming year. The company says that, with each selection, it aims to show "how colors can embody our collective experience and reflect what is taking place in our global culture at a moment in time."
Last year, the color of the year was Ultra Violet, which was widely acknowledged as a tribute to the late Prince.
"Living coral" isn't necessarily just a frothy celebration of pink and optimism, though. You can also read it as a nod to a greater and more pressing issue: our actual, living coral reefs are dying at an alarming rate. Pantone's pink shade may be "evocative of how coral reefs provide shelter to a diverse kaleidoscope of color," but it's also a reminder to think green.
So think pink in 2019 —and wear reef-safe sunscreen.