Say hello to Pantaya, a streaming site for Spanish-language films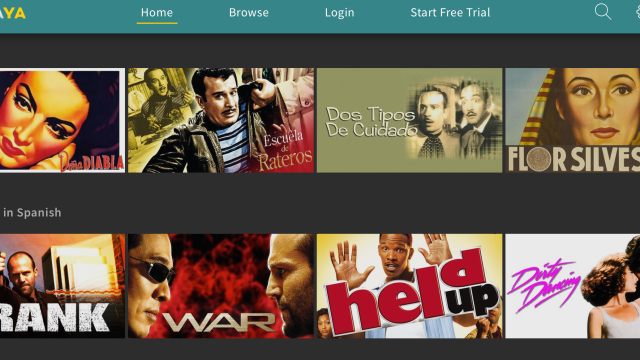 Netflix has quite literally changed our lives. The movie streaming service has blessed us with easy access to our favorite movies and television shows (also, Netflix and chill). The floodgates were opened with Netflix, and nearly two decades after its inception, we have streaming sites for niche markets like indie movies, horror flicks, and now, Spanish-language films.
Lionsgate and Hemisphere Media Group have partnered to bring us Pantaya (a play on "pantalla," the Spanish word for "screen"), a streaming service that caters to Spanish language content. So you can have your pastel and eat it, too!
For $5.99 a month, Pantaya will give you access to an incredible number of Spanish language movies and shows.
Your Spanglish fantasies are coming true! There are action and horror movies, romantic and comedic films, and even classic Hollywood flicks in Spanish. You can also search by region, so you can take a trip to the Caribbean on Saturday and then Mexico on Sunday.
According to Remezcla, in a statement, Lionsgate Chief Executive Officer Jon Feltheimer says,
"We're proud to launch a Spanish-language streaming movie service distinguished by its breadth, quality and diversity...By drawing upon the blockbuster films, vast libraries and world-class programming resources of its partners, PANTAYA is positioned to become a compelling value proposition for Spanish-language and bilingual audiences across the country.
We'll just be over here, freaking out, flipping through movies to find our new Latin crush. So whether you're looking to reconnect with your roots, practice your Spanish, or find a new favorite, Pantaya is here to solve your woes.