Panic! At the Disco covers The Weeknd's "Starboy" and it sounds like a whole different song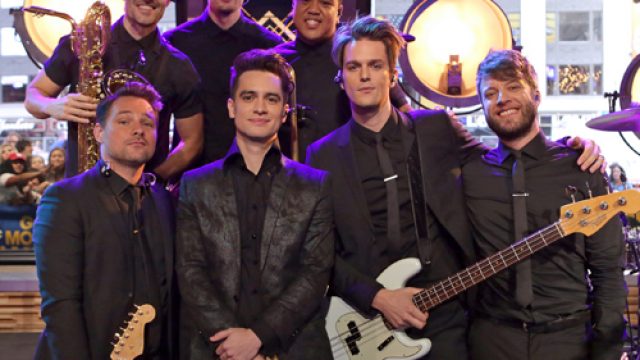 This is a music cover we can totally get on board with. On Monday, Panic! At the Disco covered The Weeknd's "Starboy" and it sounds like a completely different song.
While visiting the BBC Radio 1 Live Lounge this week, the band, which is currently on tour, did their own rendition of The Weeknd and Daft Punk's "Starboy" and it was amazing.
The Las Vegas originated band slowed down the track and added in all of their instruments for an echoey and eerie version of the song that has a sound all its own.
Panic! At the Disco took the fast and catchy song and turned it into something you would listen to in a mellow lounge setting and we are kind of obsessed.
https://www.youtube.com/watch?v=we9BdAK2GK8?feature=oembed
It was edgy and fresh and definitley fit into the iconic Panic! sound that we've all been rocking out to since the band's inception in 2004.
What we loved the most was lead singer, Brendon Urie's vocals on the track, which included an impressive falsetto section and airy and gritty runs mixed in throughout the performance.
The punk-rock band just finished the European leg of their tour, which is linked to their latest album, Death of a Bachelor, which hit shelves in January. They will continue to tour in Australia and New Zealand as well as a large number of venues in the U.S. beginning in the new year.
While we won't be getting any new music from the band, The Weeknd is about to drop his new album, Starboy on November 25, so get excited.
To hold you over until then, you can check out the original version of the song from The Weeknd below.
https://www.youtube.com/watch?v=34Na4j8AVgA?feature=oembed
Which version do you like best?