The Killers want free Panda Express forever, and we see their point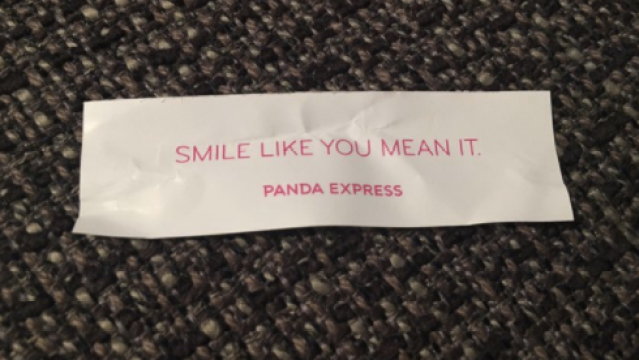 In the exact kind of plot twist we're expecting from 2017, The Killers asked Panda Express for free food for life via Twitter. At first we were like "eh?" and were wondering if this was a "Taylor Swift requesting that her L.A. home be designated a historical landmark" type of out there request, but after reading their reasoning…we've got to say, they have both a point, and what probably qualifies as legal grounds to get SOME compensation. And if orange chicken is their pay of choice, well. We love The Killers even more than we thought.
The Killers recently tweeted a picture of a fortune from a fortune cookie from Panda Express that has the lyrics from a track on their 2004 album.
Since we, and everybody else with taste, love The Killers and are unnervingly familiar with their discography, we're definitely going to be looking out for other fortunes with their lyrics to help bolster their case. We haven't seen Panda Express respond yet, but if they reply in the affirmative, we'll all have learned something very valuable.
By which we mean: All you have to do to get free Panda Express for life is become a super successful band with lyrics so ubiquitous that they become fortune cookies, find one of those fortune cookies, and then tweet at Panda Express. So, y'know. At least we have our life plan figure out.