This panda eating a cake has made our lives complete
Get ready, because you're about to see the cutest thing ever.
We all love cake—drizzle cake, geometric cake, any kind of cake, really—but who says pandas can't, too? And if a panda's cake is made out of fruit and frozen juice but resembles a frosted cake, all the better, amirite?
Bei Bei, a baby panda, turns one on August 22, so the Smithsonian National Zoo made him a cake to celebrate with lots of party guests (read: zoo patrons) on August 20. Awww.
Only, Bei Bei wanted to take a nap instead—whaaaaaaaaat?!—so his mother, 18-year-old Mei Xiang, naturally didn't want that cake to go to waste.
She appears to like what she sees…
And digs right in (shouldn't we all?!)…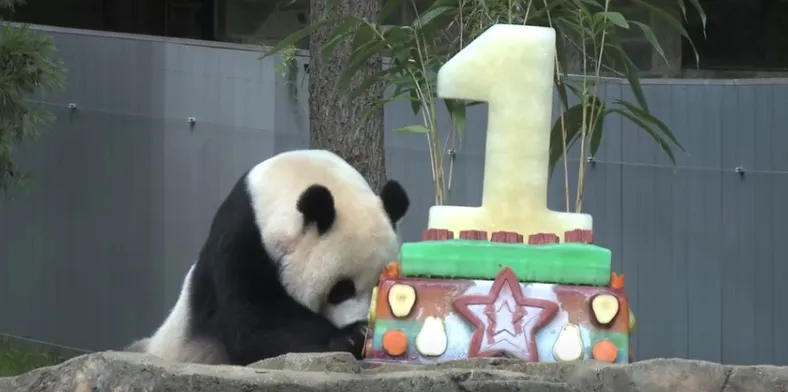 Then seems a bit curious which part of the cake she should try first. (It's overwhelming, we know!)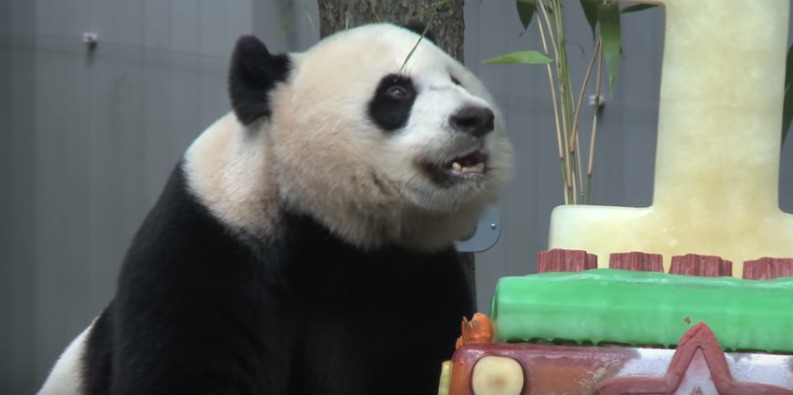 She decides to go for a decoration, aka an apple slice. (Aren't edible cake decorations the best?!)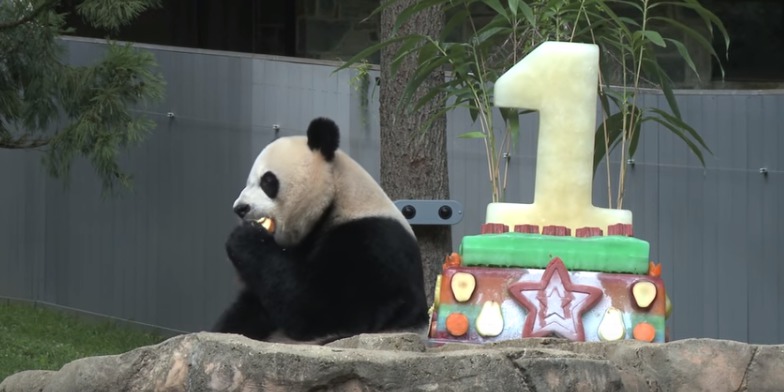 Yum!
In case you're curious—we were!—the zoo's nutrition department spent two weeks making the cake. Talk about dedication, right? And it weighed 150 pounds.
After Mei Xiang enjoyed the cake, it was moved indoors for the rest of their family to try, which included Bei Bei's 19-year-old father, Tian Tian, and his 3-year-old sister Bao Bao.
Happy birthday, Bei Bei! (And hope you liked his cake, Bei Bei's mom!)
You can see the full video for yourself here.
https://www.youtube.com/watch?v=7avUMnaJBi0?feature=oembed
And if you want more panda cuteness? You can check out the zoo's livestream of the panda's enclosure. (Warning: It's pretty amazing so it can get addictive.)