You can own this house overlooking the beach in LA for $150
A gorgeous mid-century modern house in Los Angeles  built on a cliffside overlooking the Pacific Ocean? You'd be right to assume a property like this would cost millions. And indeed, the Anderson Residence, the dreamy Palos Verdes property we're talking about, designed by Frank Lloyd Wright protege Aaron Green, is valued at a cool $4 million.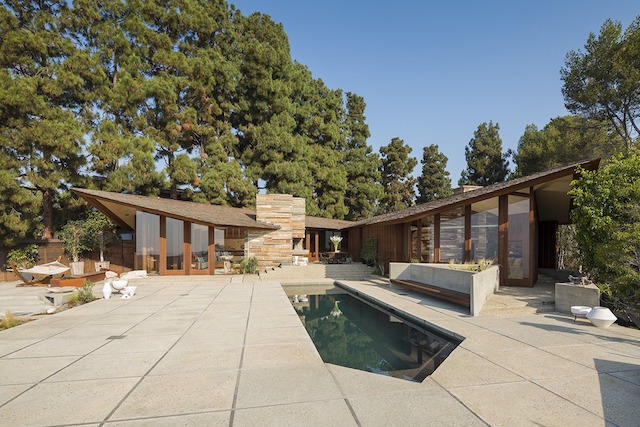 But you don't need to be a millionaire to buy this house. All you have to do is be lucky. VERY lucky.
The property is the grand prize in this year's Palos Verdes' Art Center's Dream House raffle. Raffle tickets are $150 each. Which means if your raffle number is drawn, a hundred and fifty bucks is all you'll need to be the proud owner of this three-bedroom, two-bathroom beauty.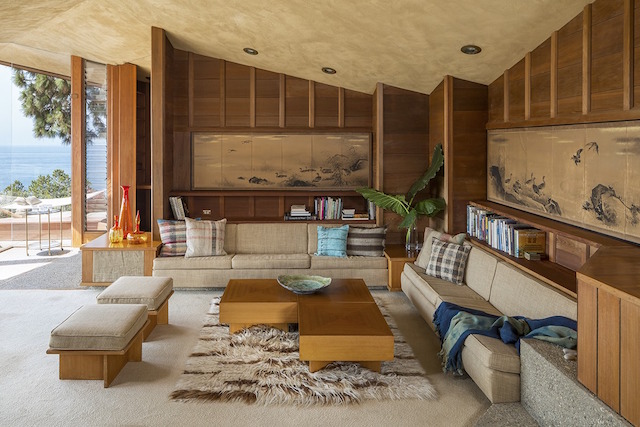 As the description of the house on the Aaron G. Green Associates Inc. website reads:
"Located on a cliffside site overlooking the Pacific Ocean, the Anderson Residence is an open house with a strong sense of shelter.  The house makes it possible for the owner to experience an enriching spatial quality coupled with a wide range of views of the natural setting.  Walls, ceilings, floors--all same inside as outside--serve to blur the distinction between indoors and outdoors.  They have been planned as one continuous area. "
If that's not the very definition of a dream house, we don't know WHAT is. The sexy as heck description of the house also mentions massive broad stone fireplaces and bedrooms that all open out to a private walled garden. Omigod, we need to live in this place rightthissecondnow.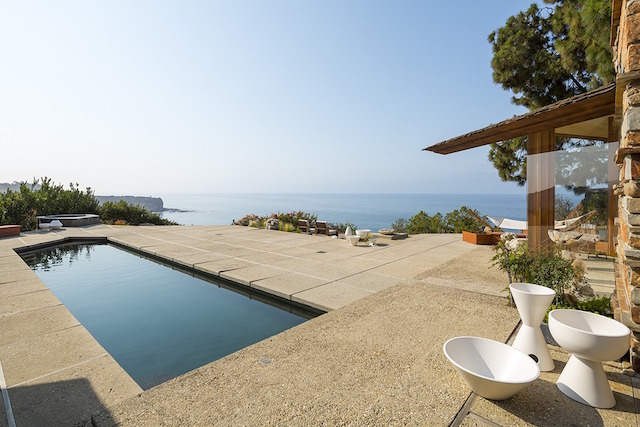 The funny thing about the dream house raffle, as Joe Baker, executive director of the Palos Verdes Art Center, told Curbed LA, is that most winners choose the cash prize over the home they win. Why? Two words that are the bane of every home owner's existence: property taxes.
We don't know how you could say no to this pad, though. Maybe the person who wins the raffle will just figure out the whole property taxes thing. AirBnb the place 'til you can write that check? Because seriously, how can you say no to this freaking gorgeous place?