5 dermatologist-approved ways to treat overly-exfoliated skin
The delicate balance between good and evil, right and wrong, and, finally…to exfoliate or not to exfoliate? That is the question, even if it wasn't Shakespeare who actually asked it.
Although chemical exfoliation can do wonders for improving skin tone, texture, and overall appearance, too much of a good thing can really mess up your face. With plenty of acids on the shelf to choose from—e.g. lactic acid, salicylic acid, glycolic acid, etc.—knowing how to layer and when enough is enough can prove harder than trying to find a boyfriend without baggage in your 30s. Exfoliating too much can cause chemical burns on your face, and it could take anywhere from a few days to several months to fully recover.
To find out how to spot over-exfoliated skin and how to prevent it, we spoke to Michele Green,  M.D., a board-certified cosmetic dermatologist. These are her top tips for identifying and recovering from a chemical burn.
What are the signs of over-exfoliation?
Irritation, burning, or flaking skin
Inflammation or redness
Tiny pustules, small bumps on the skin, or pimples that contain fluid or pus
Increased sensitivity to other products
When it comes to the laws of applying acids, it's best to keep everything in moderation. In theory, you should only be using topical acids on your face once or twice a week, depending on how sensitive your skin is. If you experience any of the above symptoms, Dr. Green recommends that you immediately stop using your topical acids and start treating the damaged areas.
How do you treat over-exfoliated skin?
Use a mild, non-foaming cleanser.
Treat red or raw areas with a nutrient-rich emollient, like Aquaphor or aloe gel.
Add a 1% hydrocortisone cream on top of your favorite fragrance-free moisturizer.
Finish your routine with vitamin E oil to lock in moisture and promote healing.
Use sunscreen every day to protect your skin from even more damage.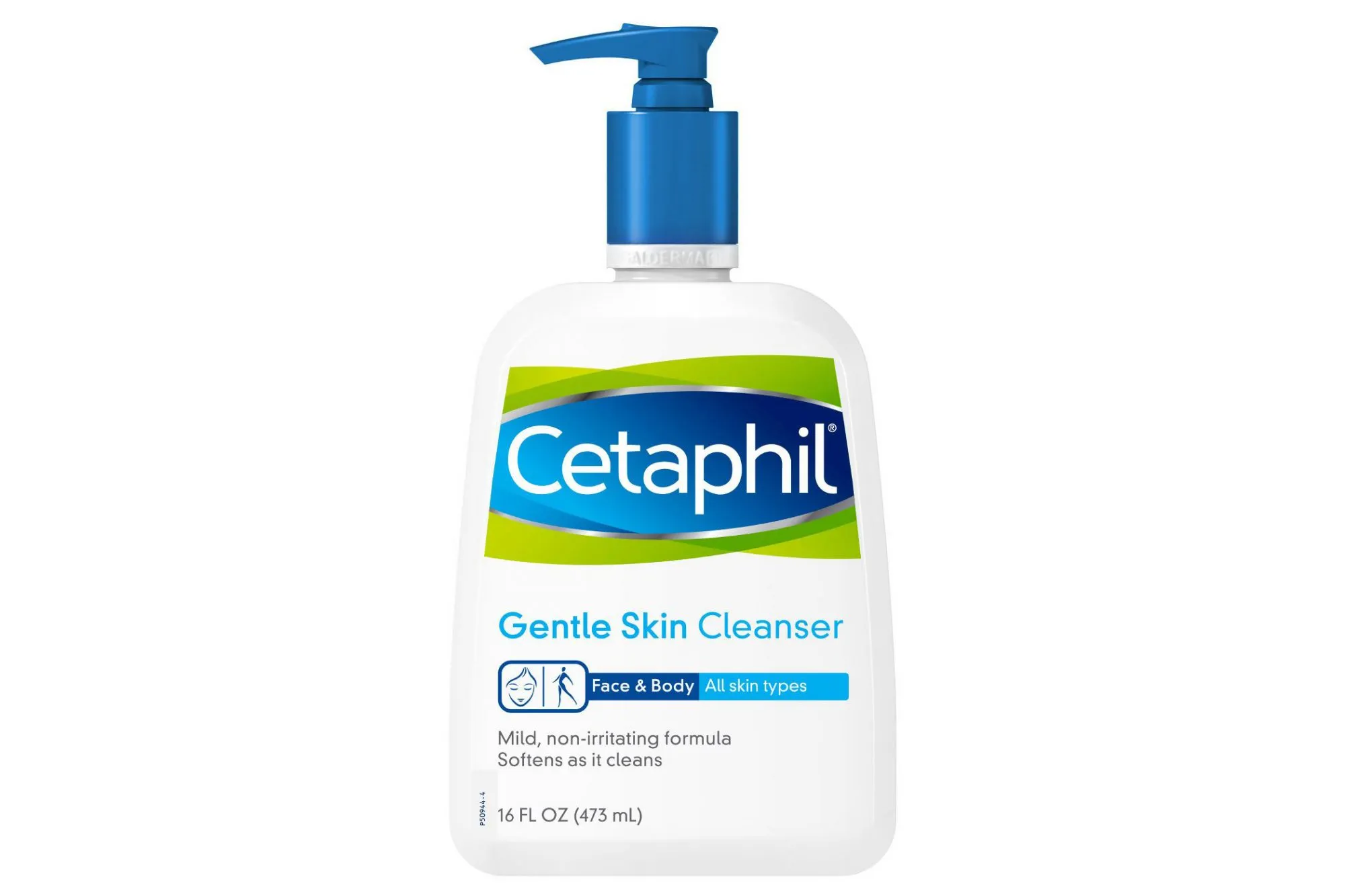 Immediately after an over-exfoliation mishap, gently press a cool, clean washcloth to the area for immediate relief. Dr. Green also suggests using a mild cleanser, like Cetaphil, and avoiding any other products which can be irritating, such as scrubs or retinol-based products.
"If you have broken skin or inflammation, topical Aquaphor ointment can be applied to the areas to speed up healing," she explains.
It could take as long as a month—aka a full skin cell cycle—for your skin to feel normal again, so it's important that you let your skin recover before adjusting your skincare routine and incorporating more products.
Then, apply your favorite moisturizer and an OTC hydrocortisone cream, which Dr. Green says will accelerate recovery. For even more benefits, use a facial oil loaded with vitamin E to lock in the moisture. And, of course, use sunscreen every day. If irritation still persists, follow up with your dermatologist.
How do you reintroduce topical acids to your skincare routine after experiencing over-exfoliation?
Dr. Green recommends waiting four to six weeks before incorporating acids, then starting to use them once a week until your skin gets used to them again. If your skin reacts well to the acids and is no longer sensitive, you can increase how often you use them. If you feel your skin start to tingle and slightly burn, it's time to cut back.