We now know when "Outlander" will return for Season 3 — but it's a long way away
We have good news and bad news, fellow Sassenachs.
The good news is, we know when Outlander will finally return for its sure-to-be-fantastic third season. The bad news is, it's approximately eight zillion light years away.
Starz announced on Wednesday, February 15th that Caitriona Balfe, Sam Heughan, and the rest of the Outlander gang — so, basically, all five of them who survived the fight at Culloden and the twenty-year time jump — will return next September. This is a huge, Game of Thrones-Season 7 level gap between new episodes, as Season 2 of Outlander premiered in April of 2016 and ran through July.
According to Starz President of Programming Carmi Zlotnik, the massive-in-scope Season 3, which is based on Diana Gabaldon's book Voyager, will be worth the wait.
"While Droughtlander will last just a little longer, we feel it is important to allow the production the time and number of episodes needed to tell the story of the Voyager book in its entirety," Zlotnik said in a statement. "The scale of this book is immense, and we owe the fans the very best show. Returning in September will make that possible."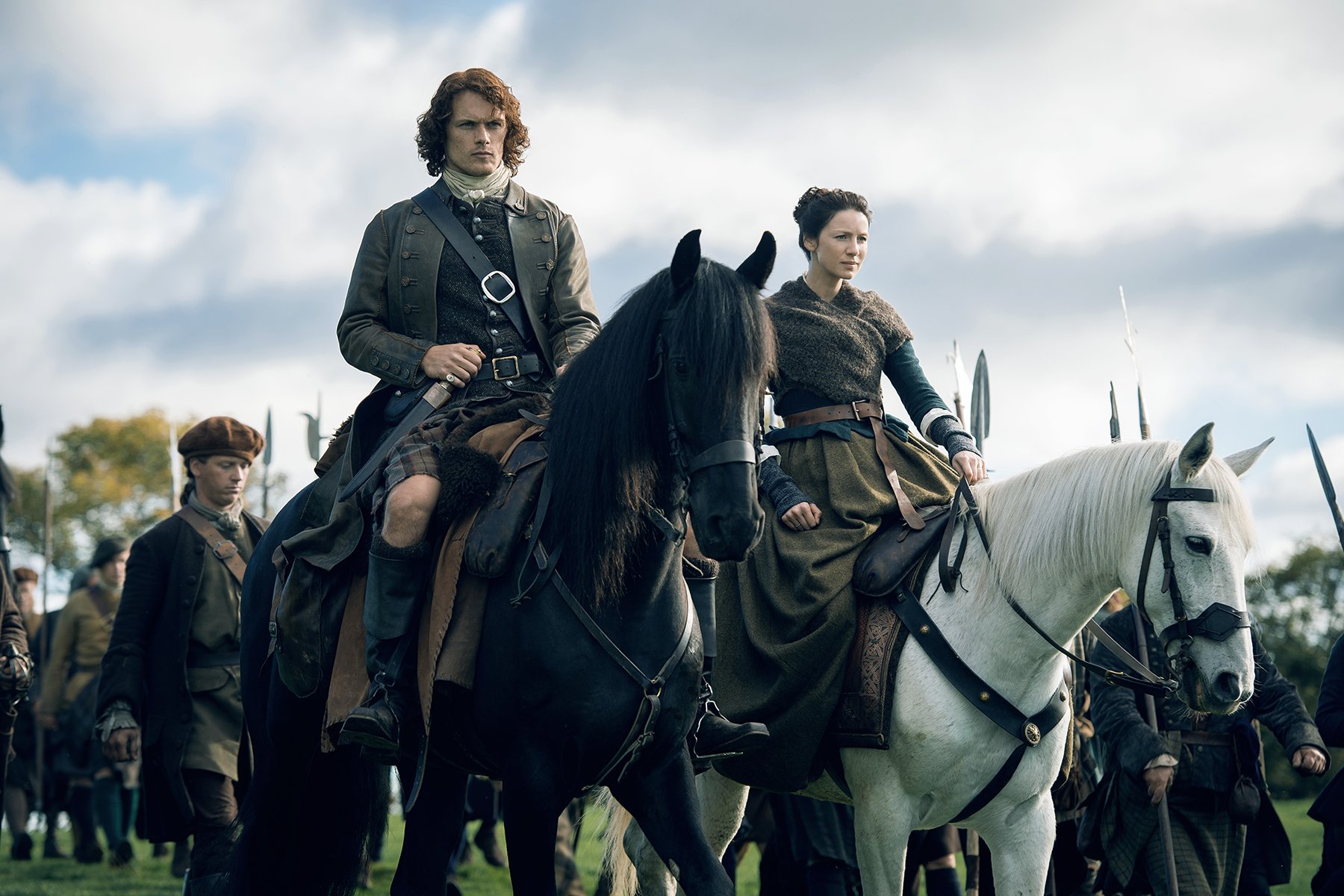 Sony Pictures TV's executive VP Steve Kent added that "with the scope of the production and all of the intricate details" that go into Outlander, including sets and costumes, they had to "make sure everything is kept to the high standard of the previous seasons and [author] Diana Gabaldon's beautiful story."
"We're so proud of the incredible work that Ron [Moore] and the Outlander team have done," he concluded.
Ugh. Okay.
This is clearly not what we wanted to hear, but having read Voyager, it's probably for the best. The third book in Gabaldon's series takes place in multiple continents and literally spans centuries, and having to recreate a perfect 1950s Boston and 1750s Scotland doesn't exactly sound like a walk in the park.
According to EW, production on Season 3 in Scotland has already wrapped, and Balfe and Heughan are currently preparing to resume in South Africa in March. Filming overall will wrap in June, meaning the cast will definitely still be able to attend San Diego Comic-Con. Small victories!