If you are longing for more of "Outlander" star Sam Heughan, we have some very good news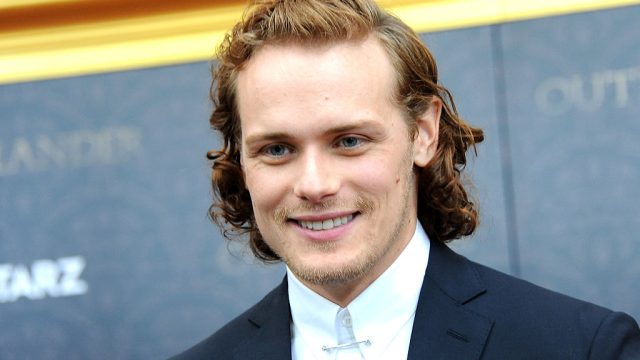 If you are a fan of Outlander, congratulations are in order. The show's star Sam Heughan may have a new movie out in the near future. Obviously, this is very good news for those of us dying to see a 20-foot version of this beautiful and talented actor.
When he's not busy fanning the flames his character elicits in the show, Sam can be seen negotiating future projects in Hollywood. In fact, he is currently in talks to play alongside Kate McKinnon and Mila Kunis in this new movie. The film seems to be the perfect combination of action and comedy. We cannot wait for it to come to theaters.
The movie details are already awesome.
On the whole, it is wayyyyy too early to call this movie a hit. But that doesn't mean we won't! According to Deadline, the film will be entitled The Spy Who Dumped Me. It centers around Kunis and McKinnon, who play best friends that discover that one of the ex-boyfriends was a secret government agent. This leads the two to get entangled in an action-packed mission. Hilarity ensues!
Meet the team behind this movie.
So who are the kind souls responsible for bringing Sam Heughan to the big screen? It looks like Susanna Fogel and David Iserson wrote the film together. Iserson is known for writing on shows like Mr. Robot, Saturday Night Live, and New Girl. Fogel, who will also be directing The Spy Who Dumped Me, hasworked on projects such as Chasing Life. Basically, you can expect the film to be chock-full of jokes.
And when all else fails…
Just let Sam Heughan do his thing…
It makes sense that this hunky actor is in a movie being directed by a woman. The entire Outlander series makes sure to give its female characters agency. We for one cannot wait to see this new comedy in theaters! July 6th, 2018 cannot come soon enough.