"Outlander" just released a gag reel and you better hold onto your kilt, it's NSFW!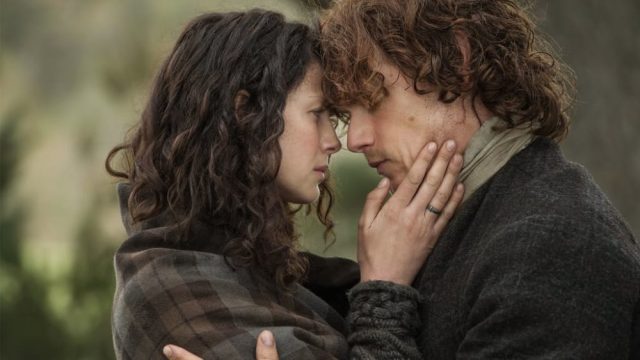 We don't know about you, but we get a kick out of watching behind the scenes footage of our fave celebs doing ~human things~ on set. We just got our hands on a gag reel for the series Outlander, and it honestly makes us love the show and its actors more than what we already do.
With the home release of the second season rapidly approaching, Starz, via Blastr, shared a gag reel filled with BTS footage of the actors being their not-so polite selves while in full Outlander attire. The cast definitely come across one big happy work family, and we're fantasizing about the day when we'll get to join in on all of the set-life fun.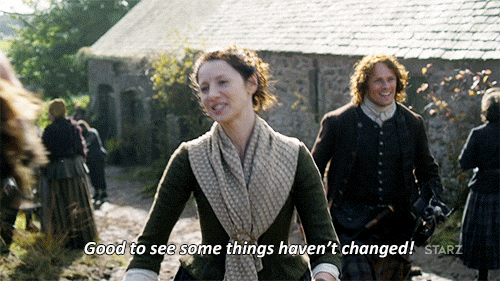 It's totally NSFW, so you should watch the gag reel at your own risk!
Mostly the NSFW issues are swearing (the actors all share a certain favorite curse word) but there's really quite an exceptional amount of farting as well.
https://www.youtube.com/watch?v=9_HPP9HpBtw?feature=oembed
The  Starz drama is based on popular time travel novels written by Diana Gabaldon. Each season is inspired by one particular novel out of the eight book series, and is set around a 20th-century nurse who time travels back to 18th-century Scotland. As if that doesn't sound cool enough, the series does a great job at merging a variety of genres into each episode — from historical fiction, to romance and even fantasy!
And let us not forget the ridiculous chemistry between the two leads that really keeps the show going. Claire and Jamie Fraser may not have the simplest relationship (she's technically married to someone in the 20th century) but they are strong candidates for the hottest relationship in all of television.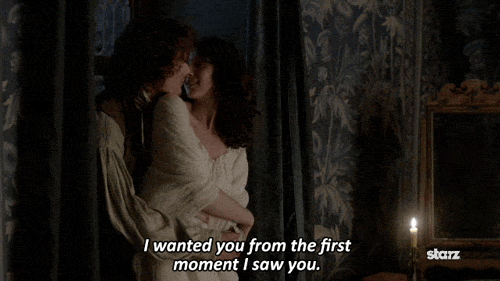 If you haven't given Outlander a chance yet, we recommend that you totally take advantage of the holidays to get hooked before season three airs in early 2017. Because, you don't want to be the only one NOT watching…do you?