"SVU's" Mariska Hargitay and Christopher Meloni (aka Benson and Stabler) just had a holiday reunion, and this makes us far happier than it probably should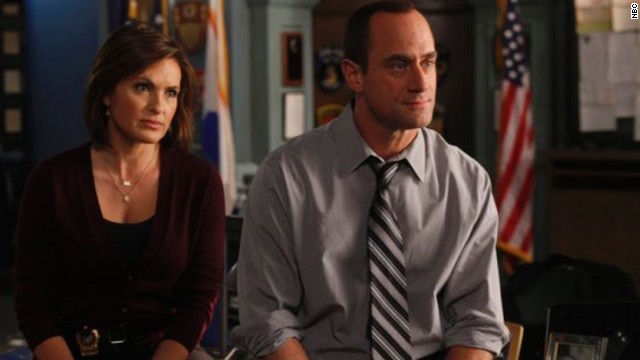 Any true Law and Order: Special Victims Unit fan is probably still mourning the loss of one of the most epic TV cop partnerships in history: that of Detectives Olivia Benson and Elliot Stabler. But fans rejoice, because we've just discovered a Christmas miracle!
Actors Mariska Hargitay and Christopher Meloni took a holiday selfie together, and a small part huge part of us is fantasizing that this is what their iconic characters would also be doing if they were real people.
As many will remember, Meloni left the show after 12 (beautiful) seasons, leaving Hargitay to eventually head up the unit. And anyone who's ever worked anywhere for an extended period of time will know that leaving your coworkers can, well, kind of be like leaving family. But it looks like the pair are still super close, which genuinely melts our little, creepy-crime-show-obsessed hearts.
"Friends at Xmas"
YASSSS!
Hargitay also posted the pic to her Insta account, but with a different caption:
Sigh. We love this SO MUCH.
Now don't get us wrong, we're loving the new SVU crew and genuinely think everyone is gelling in a super compelling way (not to mention, we are LOVING seeing Benson thrive as a kickass LADYBOSS). But let's be real, nothing will every replace the magic that was Stabler and Benson.
We're just thankful for the time we had with you guys.
BENSON AND STABLER 4LYFE!