Our eye makeup is going to be on point because Forever 21 is bringing Suva Beauty's cult fave liners to their stores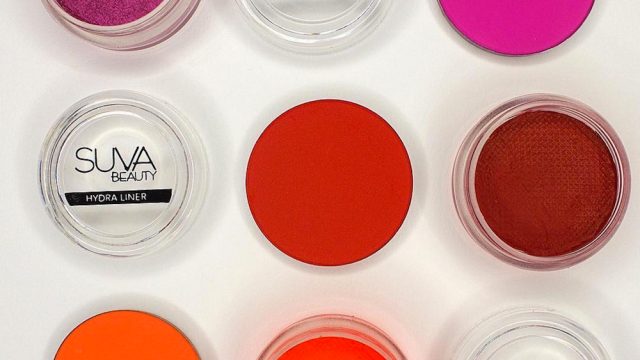 As a part of their endless quest to draw women and girls into their vortex of bright colors and affordable accessories, the scheming masterminds at Forever 21 are now selling Suva Hydra cosmetics. So now, when you find yourself shopping all the dresses at Forever 21 you can complete your outfit by diving into Suva Hydra's gorgeous colored eyeliners and transform into a technicolor vision of style.
The line of Suva Hydra Liners now available online and in real life at Forever 21. It features a series of brightly colored pots full of water-activated eyeliners. So basically, they function like fashion forward watercolors for your eyelids. This means you will need to learn how to successfully use a wet brush on your eyes in order leverage the Suva Beauty look. The best part is they only cost $11!
The shades available are nothing if not bright and inviting.
https://www.instagram.com/p/BPwM3zjgmgA
We feel a little more awake just looking at them!
The gorgeous green shades immediately inspire visions of getting lost in the rainforest.
https://www.instagram.com/p/BO-mvBrgYdo
Due to their water-activated nature, you could even mix a few shades according to your eyeliner needs.
https://www.instagram.com/p/BO7Q_Z6g01d
The Lustre Lilac shade truly looks like a melted pot of lilac petals.
https://www.instagram.com/p/BOpcjEFAnPs
You can check out the Suva Hydra collection on the Forever 21 website!