Our dry winter lips can thank Tarte Cosmetics because they released a new hydrating lipstick collection
Tarte's really been throwing some new goodies our way these past few weeks, and it looks like today is going to be no exception! They've released a brand new line of color splash hydrating lipsticks called Rainforest of the Sea, and they look gorgeous! With 24 shades to choose from, there's no way you won't find something to love!
Is there anything better than a new lipstick collection? Okay, maybe like, a fresh puppy to wake you up every morning with kisses and snuggles is better, but that's about it. Lipsticks can make any almost everything better. Bad hair day? Swipe on some lipstick and throw on a hat, who cares! Acne breakout on your cheeks? Lipstick is here to save the day and make you feel like the queen you truly are!
The Rainforest of the Sea lipsticks are made of a blend of algae and marine flower extracts that help reduce the look of fine lines and wrinkles while also smoothing and softening skin! Yes, lips do get wrinkly as we age, so this is excellent news!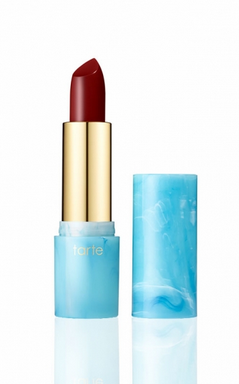 The lipstick is also chock full of deliciously hydrating ingredients like shea butter to help your skin's elasticity. It also includes olive oil to soothe and restore your lips.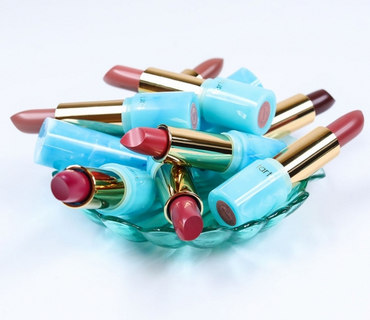 Despite how creamy and hydrating this lipstick is, you don't have to worry about it sliding off your face within five seconds since it was specially formulated to be long-lasting, without any feathering or bleeding edges! It's the best of both worlds! (Land and sea.)
You can get your own Rainforest of the Sea color splash hydrating lipstick for $21, right this way!