This year we get a Puppy Bowl AND an Otter Bowl, brb, too much cuteness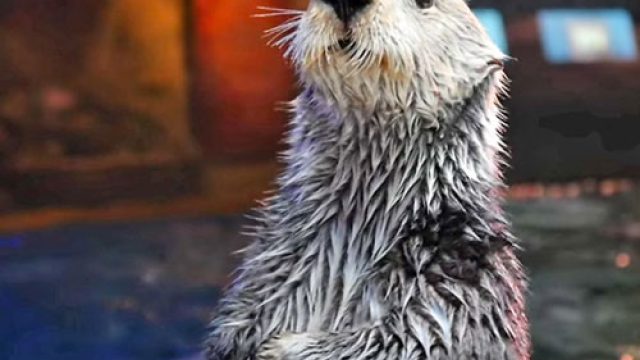 Super Bowl Sunday is right around the corner (it's literally tomorrow), and you know what that means… football, puppies and otters! Yep, you read that right, this year you can watch the big game between the Denver Broncos and the Carolina Panthers, if you're into that sort of thing, or you can watch, not one, but two animal bowls. Seriously, there is so much potential cuteness to be seen we don't know where to start.
Not only is there Animal Planet's annual Puppy Bowl to watch, which if you've never seen it before you should be ashamed of yourself, but there's also the Otter Bowl. The Otter Bowl is a cuteness event like no other. It is put on by the Aquarium of the Pacific in Long Beach and you can actually go to the aquarium to see the adorable creatures play football in the water. Come on, that is totally insane… in a good way.
The Otter Bowl will kick off at 4 p.m. PST on Sunday, while the actual Super Bowl kicks off at 3:30 p.m. PST / 6:30 p.m. EST. What's the biggest difference between the human game of football and the otters' version? For starters, sea otters are cuter. There are definitely some hot players on the two teams playing this Sunday, but otters win every time, sorry. Secondly, the furry creatures play as one team, which is how life should be, right? At least it's a nice idea.
According to the Los Angeles Times, the balls used in the Otter Bowl include some made out of clams, which just sounds SO cool and kind of dangerous. If you actually go to Long Beach for the big sea otter game, you can also hangout at the aquarium and see all of the other cool animals they have there. Plus, it's only $14.95 to enter after 3 p.m., which is way cheaper than going to the human game in Santa Clara this weekend, trust us!
Check out the totally awesome and a bit ridiculous promo video for the Otter Bowl below and get pumped!