Over the counter birth control might be coming out way sooner than we thought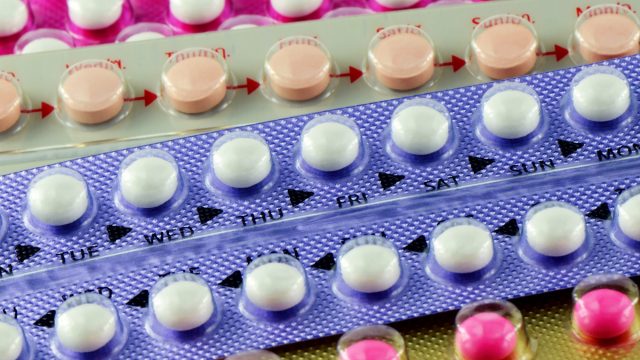 The first steps have been taken to make over-the-counter birth control a reality in the United States, which would be a huge step forward in offering American women the easy access to reproductive care that they rightfully deserve. A French pharmaceutical company is applying for approval from the Food and Drug Administration in order to make a progestin birth control pill that can be purchased without a prescription in the United States.
Although it may take a few years to go through the FDA's full approval process, this is a great step forward in order to help women prevent unwanted pregnancies. Since hormonal birth control pills are typically available exclusively by prescription after visiting a doctor, the resources of cost and time make it hard for some of the country's most vulnerable populations to get the care they need.
Oral contraceptive pills have been deemed safe and have been studied extensively. In fact, the American College of Obstetricians and Gynecologists, the American Medical Association, and the American Academy of Family Physicians agree that oral contraceptives are appropriate and safe for over-the-counter use.
Vox spoke to the French company, HRA Pharma, aiming to make the over-the-counter progestin pills. A spokesperson said, "At HRA, we are proud of our pioneering work to expand access to contraception for millions of women. Oral contraceptives are some of the best-studied medicines on the market today and enjoy longstanding support from medical and public health experts."
https://www.youtube.com/watch?v=TZHzNRWEDWA?feature=oembed
The progestin-only pill that HRA Pharma plans to apply to the FDA with is much like emergency contraceptive pills that are available over the counter, so there is reason to believe that a progestin-only birth control pill may in fact be passed by the FDA for over-the-counter use.
Although there is bound to be pushback for legislators who don't support universal access to reproductive healthcare, the major barrier will be the long and tedious process to getting a pill approved for over-the-counter usage. However, HRA Pharma seems down for the challenge, and that would be a game changer for women across the country. Not to mention, once a birth control pill gets approved for over-the-counter usage, other forms are likely to get approved down the road as well. Fingers crossed!