Everyone at the Oscars looks like they are wearing wedding dresses, and we are very into it
When we think of a white dress, we think of a wedding, naturally. But honestly, who says your wedding day is the only time you can dress up in a fancy white gown?
The ladies who graced the Oscars red carpet tonight seem to agree with us, as a slew of them showed up in heavenly, cream-colored ensembles that quite clearly say "White is in, and not just for when you're getting married."
To start: Here's our fave code-loving model and Taylor Swift's BFF Karlie Kloss, in a sleek sheath number and super intense, sparkly choker.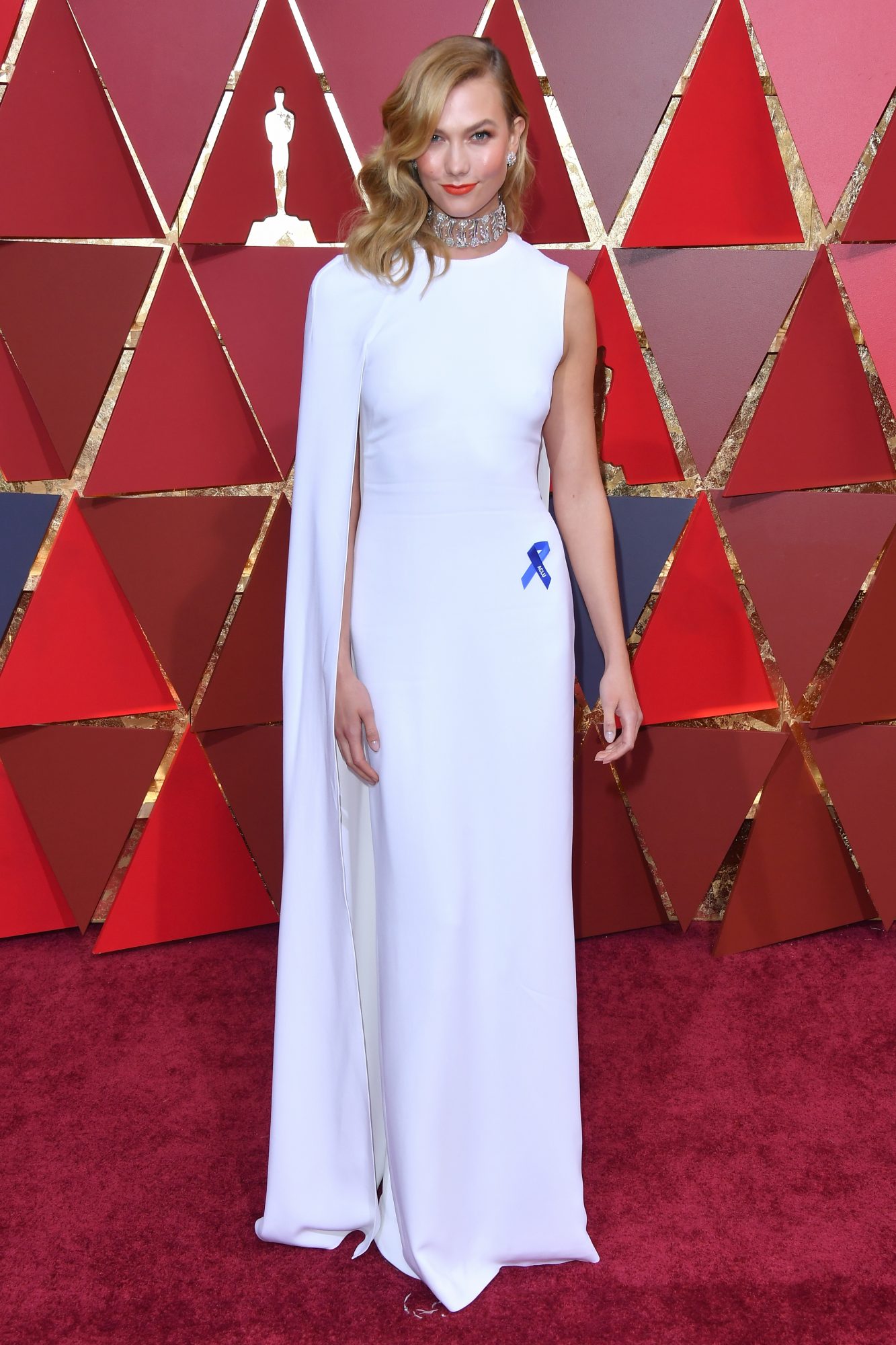 Star Wars: A Rogue One Story's Felicity Jones dazzles in a tulle dream that pants-loving Jyn Erso probably wouldn't be a fan of, but we are head over heels for.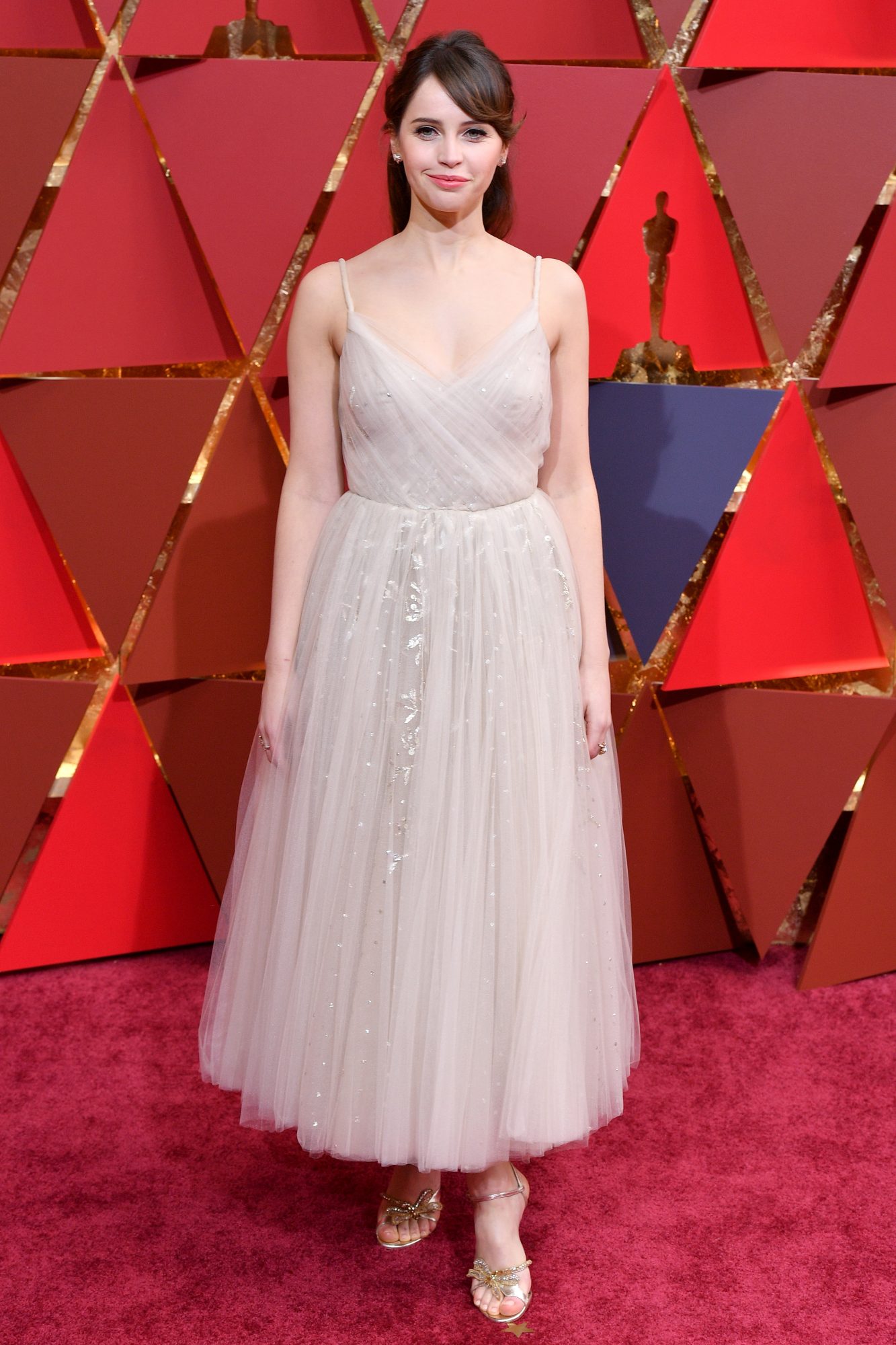 We could see Olivia Culpo's gown on a bride whose wedding is waterfall themed — with the ceremony taking place under an actual waterfall, while the stars twinkle above.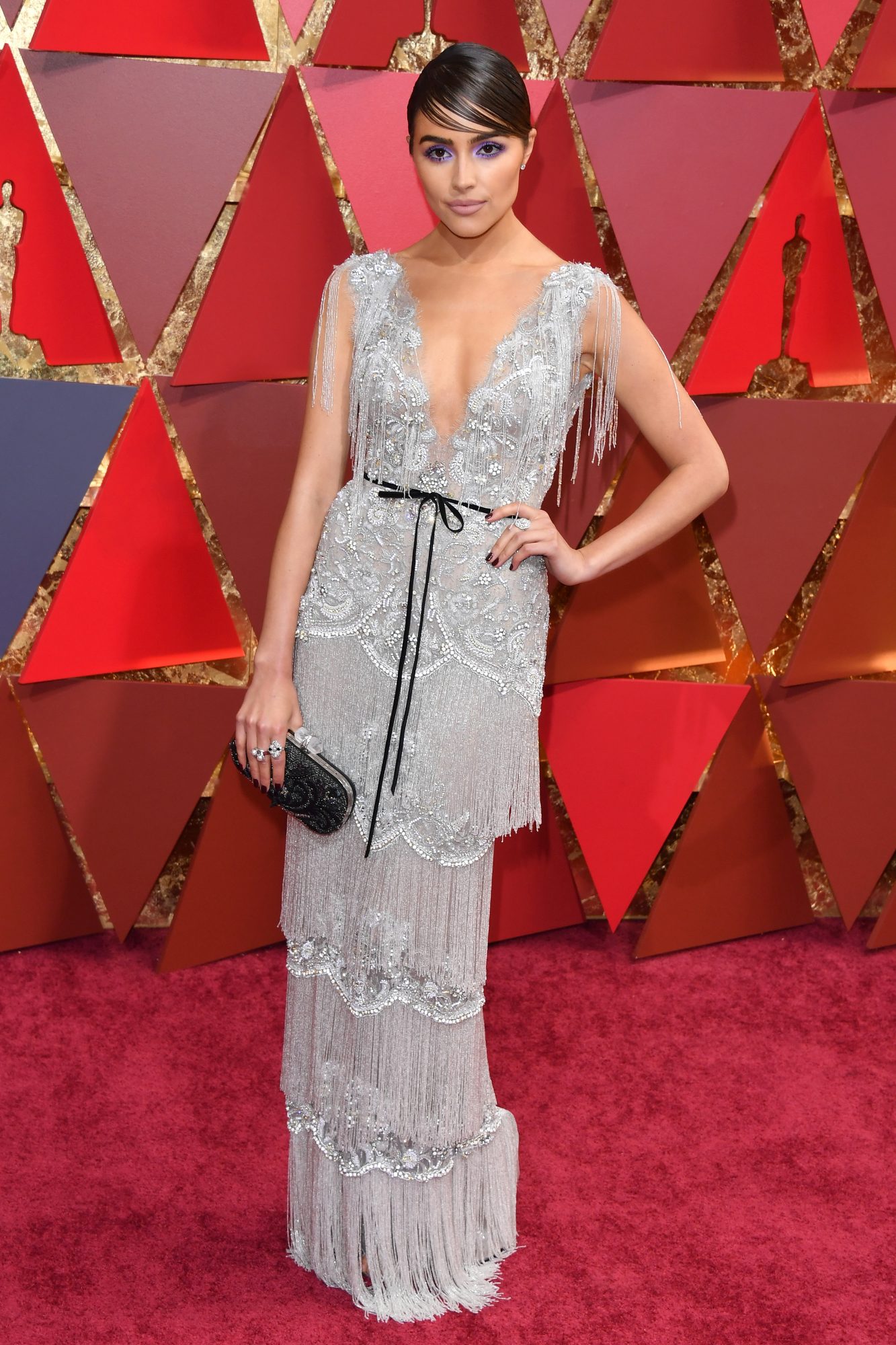 Here's our favorite sharp-tongued Twitter user Chrissy Teigen, whose only accessory sexier than her actual gown was the thigh-high slit. And also the cape, because she's basically Superwoman anyway. And her smile, because really, everything about her is actual perfection.
Auli'i Cravalho, aka, the voice of our newest favorite Disney Princess, went for a strapless number whose gold pattern actually seems like it was inspired by seashells. Moana would be proud.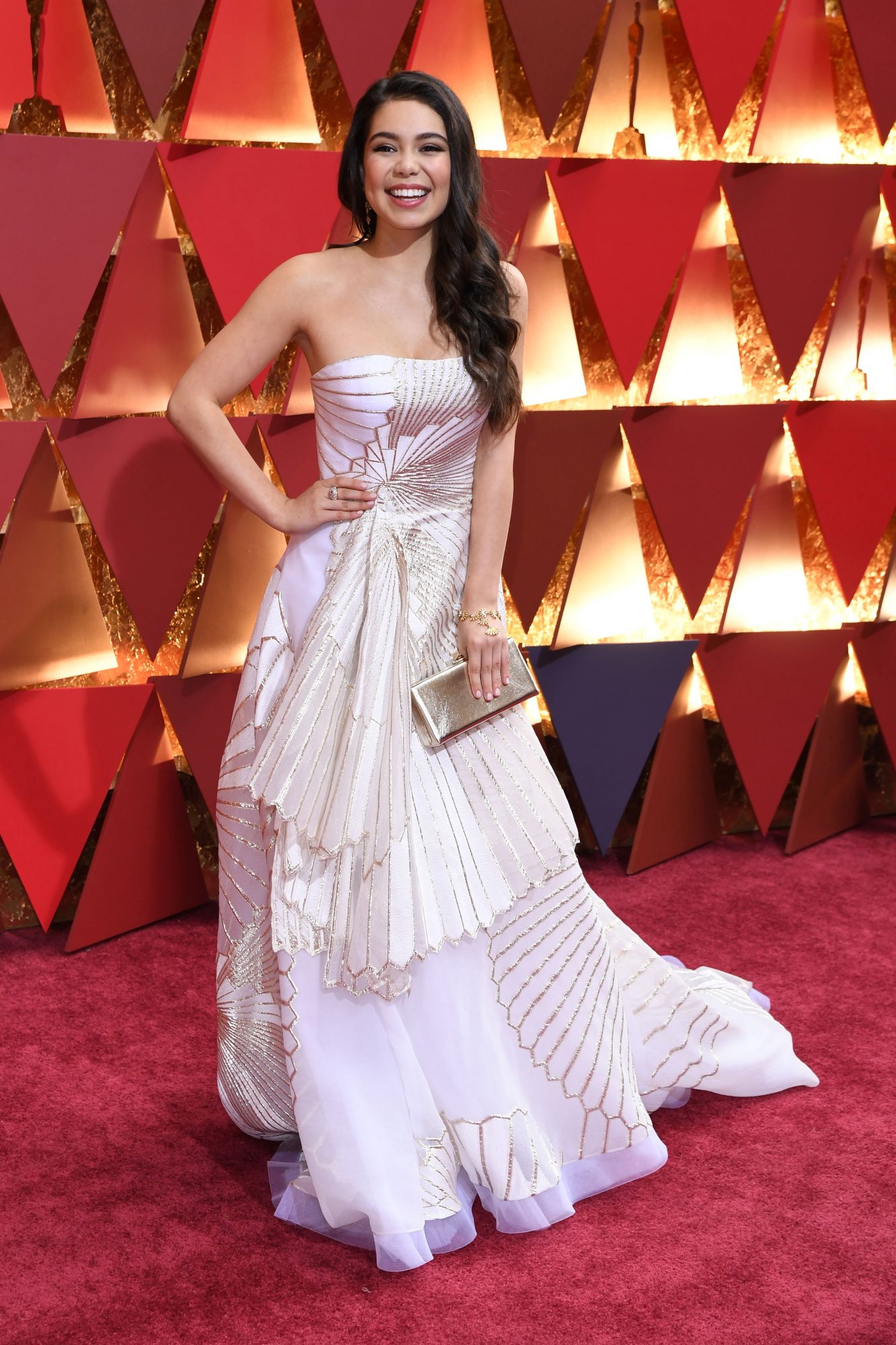 You think that's all? Not even close.
The high neckline, floral appliques, the translucent fabric, the defined waist…we don't know where to look on Hailee Steinfeld's dress, so we'll just keep staring until we've had our fill (so, tomorrow).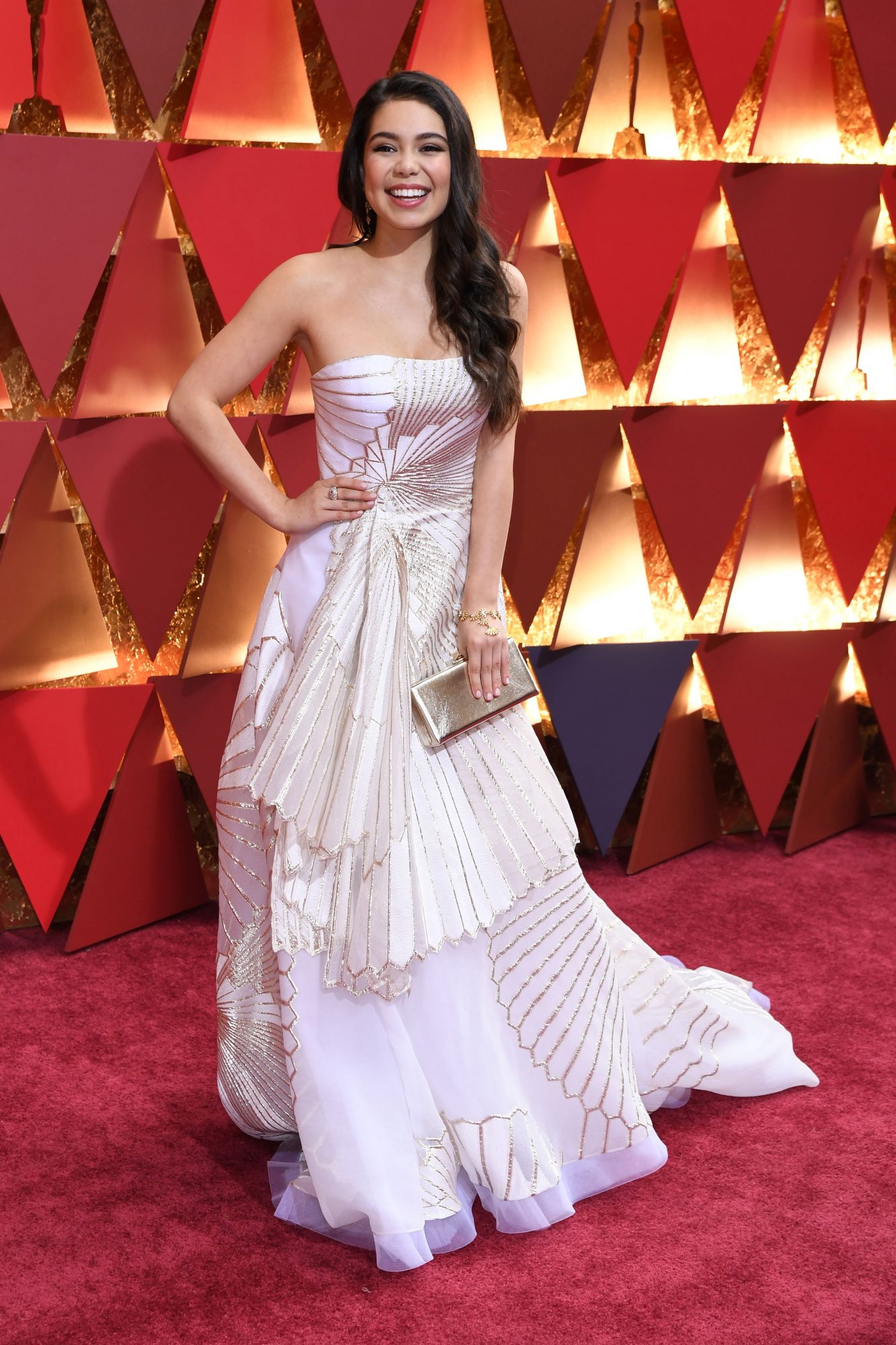 It's hard to look away from The Mummy star Sofia Boutella's super-toned arms, flawless skin, and shiny hair, but the sparkly bodice and feathered bottom of her mermaid-style gown are tempting us.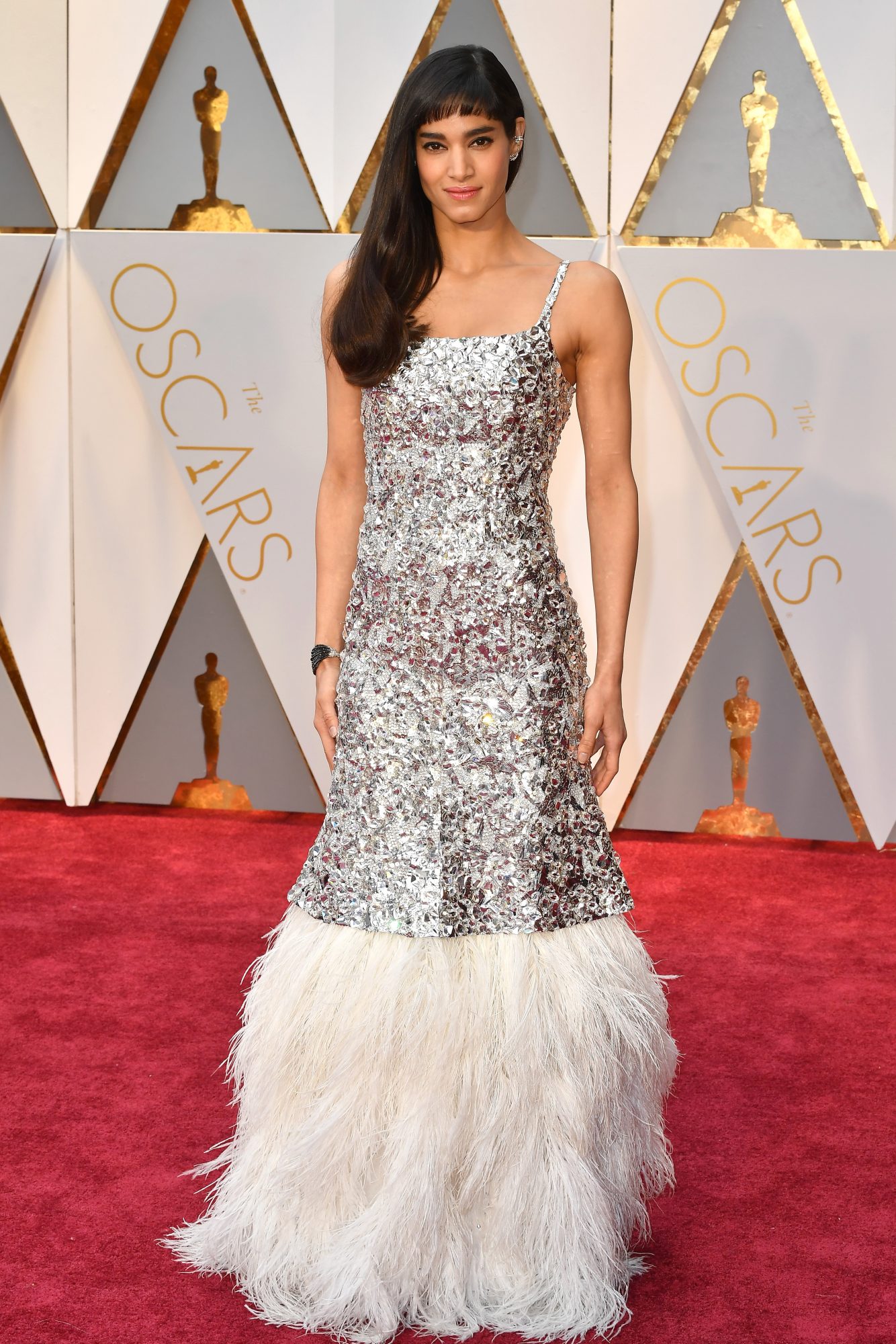 Sting might be up for an award tonight, but his wife — actress Trudie Styler — won the red carpet in a gorgeous, long-sleeved off-the-shoulder gown that looks as comfortable as it does glamorous (can we get a version to sleep in or is that weird?).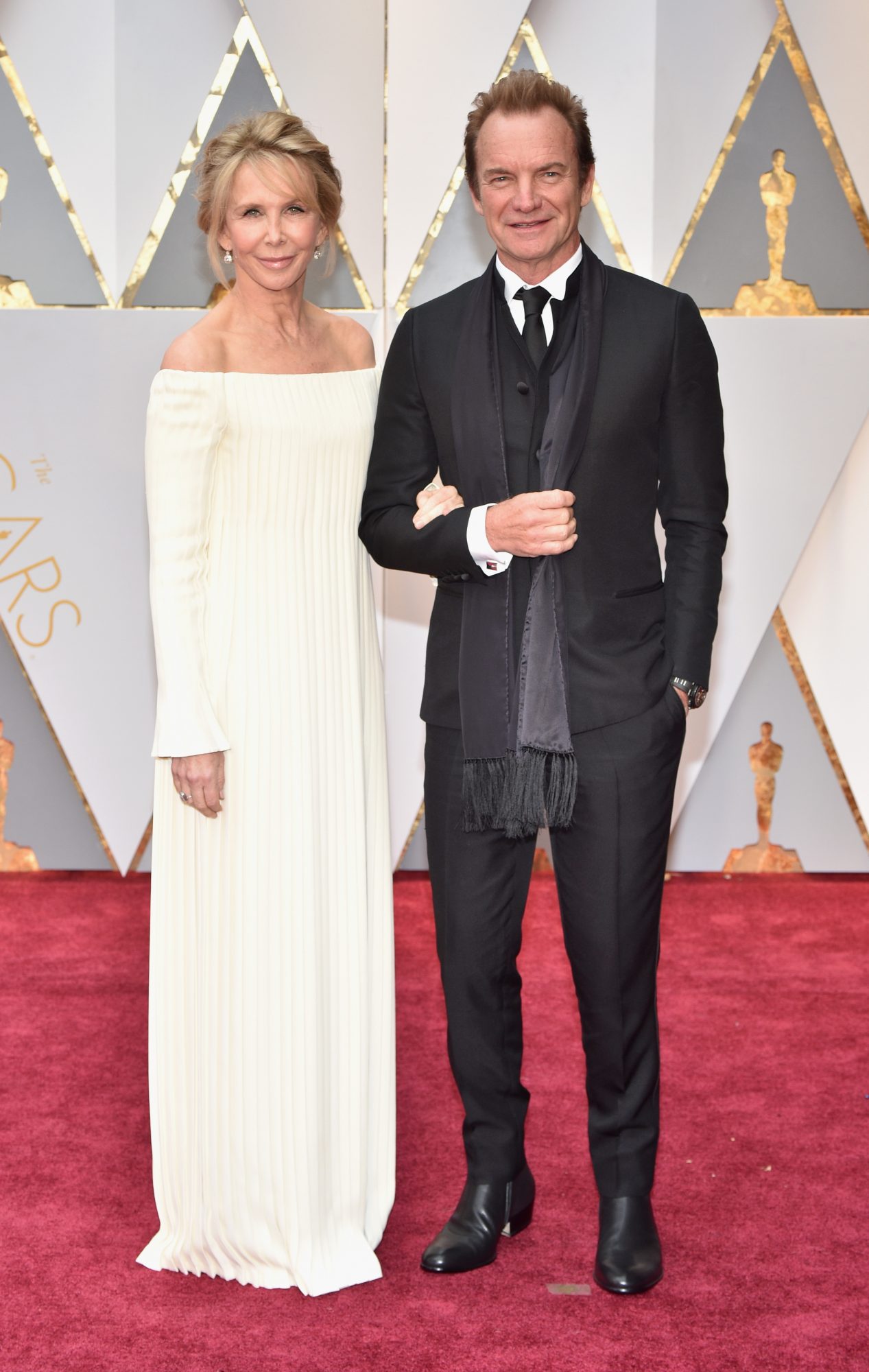 You all look fabulous, ladies, and we're glad you're giving us a reason to rock white that doesn't involve marrying someone!