Oh whoops, Netflix accidentally tweeted a draft about the Oscars, and this is awkward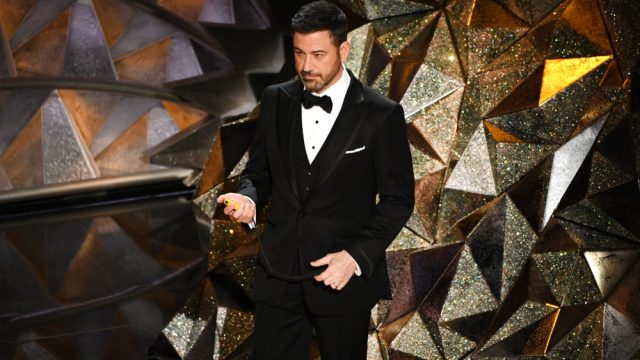 Y'all didn't think the Oscars could get more awkward than last year's #envelopegate, but guess what — this year's awards just did. Well, for Netflix at least. Because the streaming site just "accidentally" tweeted a draft about the Oscar-nominated The Boss Baby, and the post will have you saying YIKES.
But before we unpack, some context: The Boss Baby is up for Best Animated Feature at the 2018 Oscars. Netflix had previously poked fun at the film starring Alec Baldwin as a baby in a suit (no joke), but when the nomination came in, NETFLIX ATE ITS WORDS and even apologized for doubting The Boss Baby.
During the Oscars, on March 4th, Netflix took its apology one step further — to great comedic effect.
"DRAFT: DO NOT TWEET," Netflix wrote, accompanied with a photo of the title baby with some hi-larious text. "Congratulations to The Boss Baby on winning every single Oscar award despite only receiving one nomination."
Honestly, this is may be the best kind of draft to see "accidentally" tweeted.
And while it's absolutely ridiculous that The Boss Baby isn't winning every single award — dear Academy, just want you to know you're B-R-E-A-K-I-N-G all of our hearts — this playful tweet is certainly making us feel better. Laughter is the best medicine, right? false
The Boss Baby is up against Coco, The Breadwinner, Ferdinand, and Loving Vincent in its actual category. Keep watching the 2018 Oscars to find out if the Oscar-nominated The Boss Baby (which is currently streaming on Netflix) becomes the Oscar-WINNING The Boss Baby!