The Oscars Will Have New Diversity Requirements for Best Picture Nominees
The Academy is still 81% white and 67% male.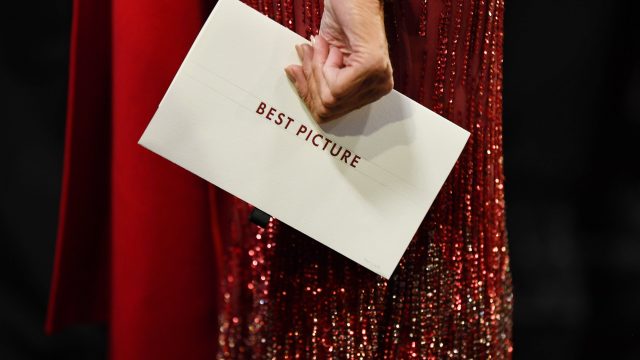 Every year, the Oscars seem to follow the same trajectory: so white, so male, so exclusive in almost every category. Since the #OscarsSoWhite hashtag began trending five years ago, the pressure has been on the Academy of Motion Picture Arts and Sciences to make some big changes, and, on Tuesday, the group announced a future plan to make representation and inclusion requirements to win the Best Picture category.
Beginning in 2024 with the 96th Oscars, movies will need to meet two of four benchmarks of both onscreen and offscreen representation to be eligible for the Academy Award for Best Picture. The requirements include:
On-Screen Representation, Themes, and Narratives: At least one of the lead actors or a significant supporting actor must be from an underrepresented racial or ethnic group; or 30% of all actors in secondary or more minor roles must come from two of the following categories: women, LGBTQ, an underrepresented racial or ethnic group, or those with cognitive or physical disabilities; or the main storyline must focus on an underrepresented group.
Creative Leadership and Project Team: At least two of those in creative leadership or department head roles are from an underrepresented group; or at least six crew/team and technical positions are from an underrepresented racial or ethnic group; or at least 30% of the overall crew composition must be made up of those from an underrepresented group.
Industry Access and Opportunities: The film's distribution or financing company must have paid apprenticeships or internships and offer training and skills development opportunities to people from an underrepresented group.
Audience Development: The studio and/or film company has multiple in-house senior executives on their marketing, publicity, and/or distribution teams who are from underrepresented groups.
To transition into this inclusivity initiative, starting in 2022 and 2023, movies going for best picture will have to submit a confidential "inclusion standard form" to be considered eligible, though failing to meet the standards won't bar them from eligibility until the 96th Academy Awards.
The new inclusion standards come after the Academy vowed to double the number of people of color and women members by 2020, which it did this June, inviting 819 new members to join, 45% of them women and 36% people from underrepresented racial and ethnic groups. Actresses Zendaya and Cynthia Erivo were among the invitees. As The New York Times reports, however, the Academy still has a ways to go with its membership remaining 81% white and 67% male.
The upcoming 93rd Academy Awards has been delayed to April 25th, 2021.