What channel is the 2018 Oscars on? Here's how to watch the awards show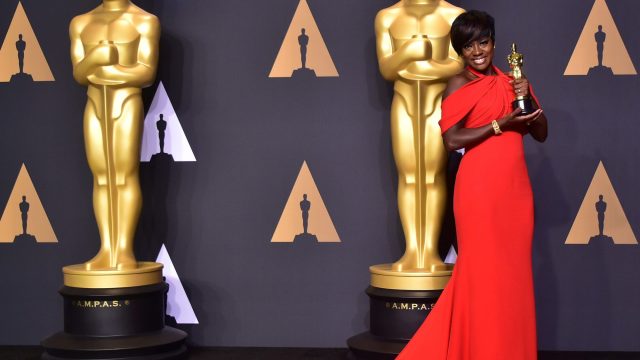 Unless you're a Hollywood celebrity, you'll probably be watching this year's Academy Awards from the comfort of your own home. Hey, it's not that bad — at least you'll have the freedom to wear sweatpants and doze off during commercials. That being said, those planning to watch the awards show from the couch are probably wondering: What channel are the Oscars on?
This year's Oscars, aka the 90th Academy Awards, will air on ABC. In fact, the awards show has aired on ABC more than 50 times, according to Entertainment Weekly. The 2018 Oscars will be the 43rd consecutive time the show has been broadcast on the channel. And, as Entertainment Weekly also reported, ABC and the Academy of Motion Picture Arts and Sciences officially extended their partnership in 2011, guaranteeing that the network will air the Academy Awards through 2020.
The 2018 Oscars are going down on Sunday, March 4th. 
The show will kick off at 8:00 p.m. ET/5:00 p.m PT, as noted on the official Oscars website. If you're a fan of celeb fashion and ambush interviews, you can turn your TV on at 6:30 p.m. ET/3:30 p.m. PT for live red carpet coverage.
If you don't have a TV, here's the scoop on how to stream the show online. Live streams will be available on both abc.com and the ABC app. Additional interviews, a backstage glimpse, and insider scoops will also be available for streaming during the broadcast in a program called The Oscars: All Access.
As always, watching awards shows are always more fun when you've actually seen the nominated films. Nine incredible movies are up for Best Picture this year: Lady Bird, Get Out, The Shape of Water, The Post, Dunkirk, Call Me By Your Name, Darkest Hour, Phantom Thread, and Three Billboards Outside Ebbing, Missouri. 
And luckily, there's still time to watch them all (or at least their trailers) before March 4th. Click here for the scoop on how to watch all nine films. Happy Oscars!