Our 2020 Oscar winners: Who we believe should have been nominated for Academy Awards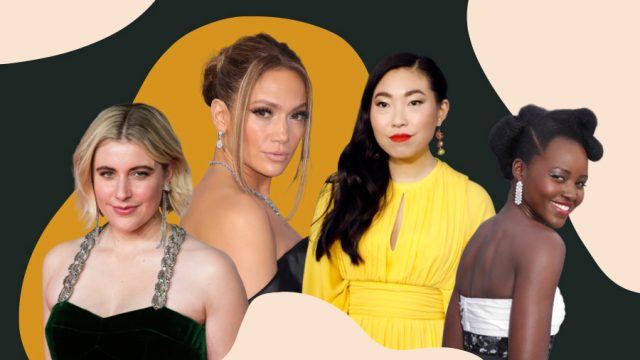 When the nominations for the 2020 Oscars were announced, a collective eye roll occurred. Not only did no women get nominated for Best Director, but a lot of people of color got snubbed as well—which just made the already huge #OscarsSoWhite controversy even bigger.
Of course, that doesn't mean that the other actors, actresses, directors, and beyond who did get nominations don't deserve to be recognized, but just like Joaquin Phoenix said at the BAFTA Awards, "People just want to be acknowledged, appreciated and respected for their work…it is the obligation of the people that have created and perpetuate and benefit from a system of oppression to be the ones that dismantle it." Preach.
But until that day comes (and hopefully, it's sooner than later), we would like to take the opportunity to shine a light on the women and POC we believed got snubbed for this year's Oscars nominations. So before you watch the 2020 Oscars this Sunday, scroll below and add some of these movies to your watch list. Because while these people might've not gotten nominated for an Academy Award, that doesn't mean that their work is not worth celebrating.
Who should have been nominated for a 2020 Oscar
1 Alma Har'el for Honey Boy
If you didn't watch Honey Boy, you need to pause reading this article and rent it ASAP. Alma Har'el did a beautiful job telling the story of Shia LaBeouf's real-life tale about his relationship with his father, Jeffrey Craig LaBeouf—heck, she was even the one who suggested LaBeouf play his own dad.
Throughout the film, she directed with empathy and grace. As the movie bounced back and forth between timelines, each scene mirrored one other and matured just as LaBeouf did. The film is raw and vulnerable to its core, and Har'el made sure not to shy away from the complexities that come from parent-children relationships.
2 Awkwafina for The Farewell
While Awkwafina won a Golden Globe for her performance in The Farewell, we would have loved to see her be nominated for an Academy Award. She was courageous, thoughtful, and completely vulnerable through the duration of the film. And it helped that the chemistry between her and the actress who played her character's grandma, Zhao Shuzhen, was off the charts. Without a doubt, this is Awkwafina's best performance yet.
3 Jennifer Lopez for Hustlers 
If there was one actress who everyone believes should have been nominated for an Academy Award, it's Jennifer Lopez. Yes, she should also get credit for producing this film; however, that pole-dancing scene alone should have put her on the nominated list for Best Actress in a Supporting Role.
While Lopez played Ramona as a fierce lioness in a male-dominated industry, she portrayed the character with empathy to protect her women cubs. Based on this performance, we believe this won't be the last we'll see of Lopez taking on dramatic roles.
4 Greta Gerwig for Little Women 
One of the biggest Oscar disappointments was Greta Gerwig not getting nominated for Best Director. No one could have retold the classic film like she did. Period. While she took the liberty of telling a story with an updated twist, she made sure to keep fundamental virtues of sisterhood close to the audience's hearts. Luckily, this film did get nominated for Best Picture-Drama, but in the future, we would like to see a female director helm an Oscar-nominated as well.
5Eddie Murphy for Dolemite Is My Name
In 2019, Eddie Murphy came back to Hollywood by playing actor and comedian Rudolph Frank Moore, aka Dolemite, in Dolemite Is My Name. With his comedic chops and dramatic candor, Murphy did not miss a beat throughout his whole performance. Honestly, we're just glad he's back in show business, because the film industry was feeling a little stale without him around.
6 Olivia Wilde for Booksmart 
https://www.youtube.com/watch?v=Uhd3lo_IWJc
There's only one director who could have told a heartfelt story about two high school best friends who decide to break all the rules on their last day of school—and it's Olivia Wilde. Not only did she challenge the tropes of what typical high school movies show of jocks and popular kids, but she highlighted the LGBTQIA+ community in a beautiful, authentic way. Through Wilde's direction, she made flawed women look flawless, and created a community in a dark and stormy place, like high school. This film almost makes you want to go back to high school…almost.
7 Lupita Nyong'o for US 
If you were one of the few people who didn't see Jordan Peele's US, then you may not understand why it's such a big deal that Lupita Nyong'o didn't get nominated for an Oscar or a Golden Globe. In her duel roles, she had to portray the challenges of what a human experiences through fear and trauma while acting across no one but herself. She carried the movie through her raw performance (and voice) and did not rest until the work was done. Honestly, you may never look at a rabbit the same way again after watching this film and her performance.
8 Lorene Scafaria for Hustlers
Lorene Scafaria should get an Oscar simply for bringing so many talented women to the big screen. While the film could have been highly sexualized via a male director due to the context of the story alone, you can clearly tell this film was directed (and written) by women. Through Scafaria's vision, she showcased the lows and highs of what a particular group of strippers had to go through during the 2008 Wall Street crash without sexualizing any of the lead or supporting actresses. Instead, she focused on their connection and backgrounds to tell a story of wealth, greed, and family. It's a beautiful film that needs to be talked about more.
9 Marielle Heller for A Beautiful Day in the Neighborhood
While there have been plenty of documentaries and films about the beloved host Mr. Rogers, Marielle Heller depicted another side of the story through her movie A Beautiful Day In The Neighborhood. "I thought I would only make movies about women," she told The New Yorker. But according to her, Mr. Rogers "represents a totally different kind of masculinity that we don't get to see onscreen." And through her direction, we saw that on screen. The film is heartwarming, beautiful, and not to be missed, especially if you grew up watching Mr. Rogers on your own small screen.
10 The entire ensemble for Parasite 
Let's be honest: Parasite is one of the most original films of 2019 (if not of the past 10 years). Director Bong Joon-ho created a deeply disturbing world that's wild and unforgettable. But while Joon-ho is getting the recognition he deserves, the whole cast of Parasite needs to be added to each of their respected categories. Through their performances, you clearly got a sense of who each character was. From the tiny mannerisms to the big reveals, each actor did not skip a beat—and we yearn for more.