8 incredible Oscar-worthy performances that deserved nominations
When Steve McQueen's 19th century drama 12 Years A Slave won the Oscar for Best Picture, many believed it might be a turning point in Hollywood. After all, the film's two leads — played by Chiwetel Ejiofor and Lupita Nyong'o — were people of color in a wider story about the struggles of people of color.
But if yesterday's Oscar nominations are any implication, very little has changed. For yet another year, the nominations for the highest award in acting were handed out to white men and women without a single person of color counted among them. It is no surprise that #OscarsSoWhite continues to trend. Even the Academy president, Cheryl Boone Isaacs who is herself a woman of color, expressed frustration over the homogeneity of the nominees: "Of course I am disappointed, but this is not to take away the greatness (of the films nominated). This has been a great year in film, it really has across the board. You are never going to know what is going to appear on the sheet of paper until you see it." She also told Deadline that the Academy's efforts to increase diversity were moving too slowly, "we have got to get up to speed," she said. 
The incredible speaker, writer, and trans activist Janet Mock, summed up the unnecessary all-white Oscars rather well:
Here are just a few people of color, and a film, who absolutely deserved Oscar nods for their incredible performances. We can only hope this is the last year for #OscarsSoWhite. Things have to change. It is way past time. 
Michael B. Jordan, Best Actor, Creed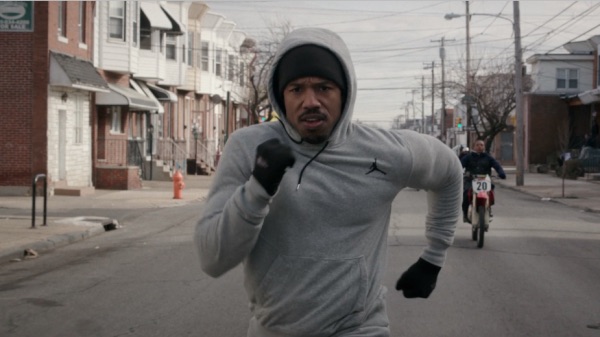 Michael B. Jordan has been on the acting scene for a while. The 28-year-old starred in the last two seasons of high school football drama Friday Night Lights before making grown men cry in a star-making turn on The Wire. Ditto Fruitvale Station. This year was a bit uneven for the actor: He starred in the poorly-received Fantastic 4 reboot, but then went on to absolutely kill it in the Rocky spinoff, Creed. His role as the son trying to live up to his father's legacy definitely deserved some recognition.
Idris Elba, Best Supporting Actor, Beasts of No Nation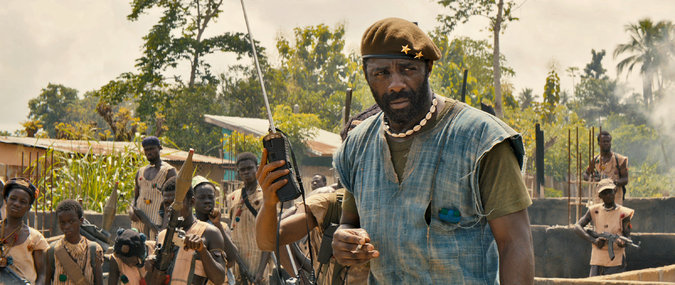 Like Michael B. Jordan, Idris Elba also came to national attention for his role on The Wire, but ever since appearing on the show, he's more or less skirted mainstream fame. He plays the title character on BBC's Luther, appeared in blockbuster films like Thor: The Dark World and Pacific Rim, and starred as Nelson Mandela in Long Walk To Freedom. But in 2015, Elba made a serious impression on critics with his role as African militant Commandant in Netflix's Beasts of No Nation, which sees the 43-year-old play the most ruthless character of his career. Why he wasn't nominated is beyond us.
Benicio Del Toro, Best Supporting Actor, Sicario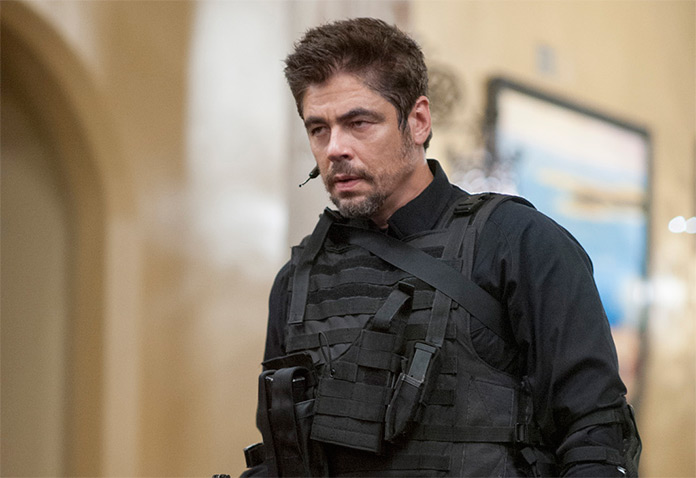 Puerto Rican actor Benicio Del Toro has been leading the way for Latino actors and actresses for more than 30 years. He's appeared in more than 40 films, including Fear and Loathing in Las Vegas, Guardians of the Galaxy, The Usual Suspects, and 21 Grams. This year, the actor killed it in drug thriller Sicario, where he played man-on-the-verge Alejandro Gillick. His performance is stunning and definitely deserved a Best Supporting Actor nom.
Kitana Kiki Rodriguez and Mya Taylor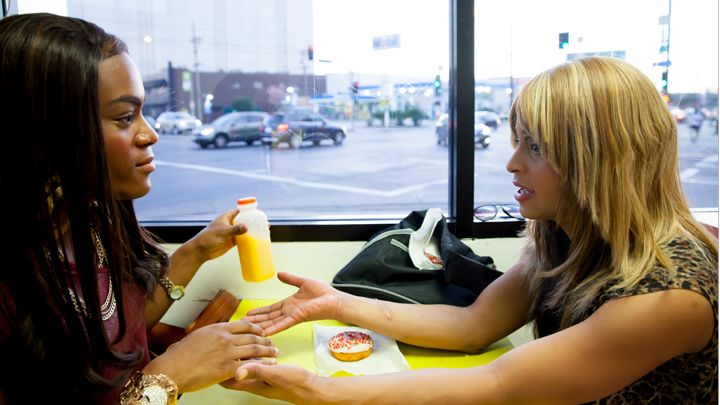 Stop whatever you're doing, log into Netflix, and turn on Tangerine. The 2015 film, famous for having been shot entirely on an iPhone, follows two transgender sex workers on a wild search for a pimp and is carried completely by its hilarious transgender leads Kitana Kiki Rodriguez and Mya Taylor.
Straight Outta Compton, Best Picture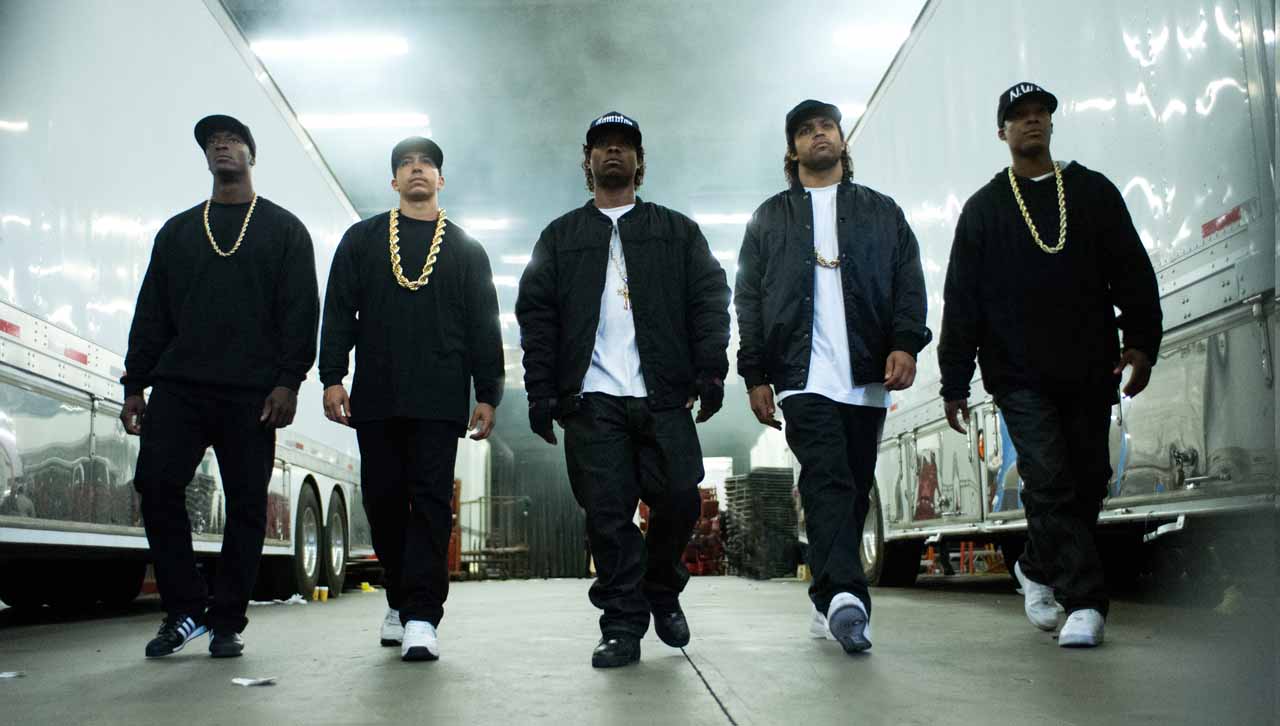 The N.W.A. biopic was one of the most critically-acclaimed and successful films of the year, pulling in $60 million in its opening weekend and eventually becoming the highest grossing biopic in history. The film proved that audiences don't care what a character's race is as long as they're at the center of a truly compelling story, and the story of a group of genre-defining rappers coming up in 1990s Compton couldn't have been more exciting.
Teyonah Parris, Best Actress, Chi-Raq
There's nothing better than a great, modern adaption of old literature. Baz Luhrmann did it with Romeo + Juliet and Burr Steers will soon turn heads with Pride, Prejudice and Zombies. That's why audiences couldn't wait to catch Spike Lee's Chi-Raq, a modern day adaptation of the Greek comedy Lysistrata set in Chicago. Actress Teyonah Parris (who had the distinction of playing the first major black character on Mad Men and starring in indie comedy Dear White People) blew audiences away with her portrayal of Lysistrata, proving once and for all that, as the New York Times said, she is more than capable of "deliver[ing] multilayered performances that undercut expectations."
Shameik Moore, Best Actor, Dope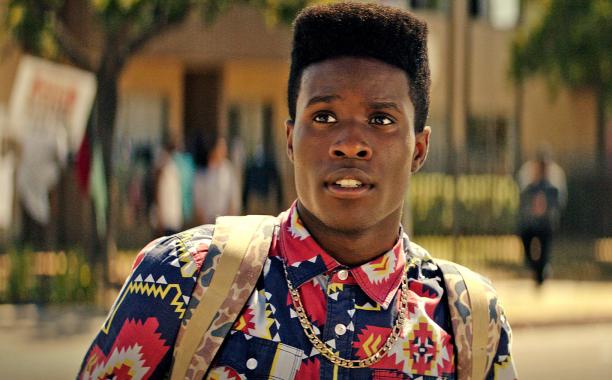 If you haven't seen the film Dope yet, get right to it. 20-year-old Shameik Moore plays Malcolm Adekanbi, a brainy honor student trying to avoid the pitfalls of life in a low-income neighborhood only to get wrapped up in the surrounding drama. Moore's portrayal of Malcolm is hilarious, heartfelt, and whipsmart and should have earned the young actor an Oscar nod. The good news is Moore won't be disappearing from the spotlight anytime soon: This year, he'll star in Baz Luhrmann's new show The Get Down.
Will Smith, Best Actor, Concussion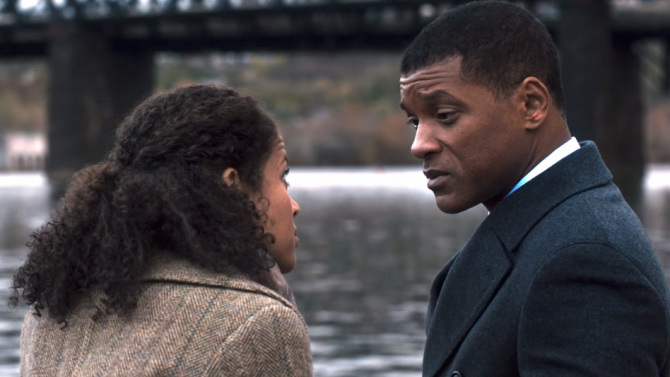 Will Smith needs no introduction, but his portrayal of Nigerian-American forensic pathologist Dr. Bennet Omalu, who makes crucial discoveries about how football injuries lead to brain damage, went widely overlooked. Many consider the performance to be one of Smith's best, and his omission from the nominations list has been griped about widely over social media.
If this list is lacking in actors and actresses across all races, that's only because this year's docket of critically-acclaimed films highlights the dearth of starring roles for Asians, Latinos, Native Americans, and other racial minorities. This problem is pervasive, frustrating, and unsettling. And we could hope and wish that next year's nominations will be more diverse, but wishing doesn't address what's at the heart of this issue: Hollywood is overwhelmingly lacking in diversity and until we nudge the odds in favor of minorities via better casting, hiring, and opportunity practices, things are unlikely to change. Hollywood, we believe in you. Now is your time to turn things around. The whole world is watching. 
Related reading: 
And your 2016 Oscar nominees are…
[Images via WordPress, Netflix, Lionsgate, Magnolia, Columbia Pictures]