7 Oscar-nominated films you can watch on Netflix to prepare for next weekend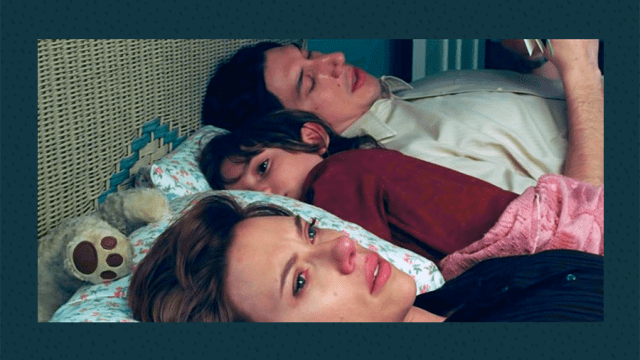 Whether you have seen every Oscar nominee this year or not, you're probably pumped for the 2020 Academy Awards. To get yourself into the right mindset before the awards show airs on February 9th, and so you can know who to root for, we rounded up this year's films that are available on Netflix right now.
Unlike many years past, this year, two of the Best Picture nominees come right from our favorite streaming service, making it all the more easy to watch right before the award show airs. And Netflix swept up more than just those coveted Best Picture nods. The streaming giant dominated with 24 Oscar nominations across categories this year—a first for the service.
So to prepare for next weekend's regal red carpet and star-studded show, here are the 7 Academy Award-nominated films available on Netflix right now.
1Marriage Story
Nominated for Best Picture, Best Original Screenplay, and Best Actor and Actress, Adam Driver and Scarlett Johansson navigate through a grueling, coast-to-coast divorce that pushes them to their personal and creative extremes.
2The Irishman
Nominated for 10 awards including Best Picture, Best Director, Best Supporting Actor and best Adapted Screenplay, this Martin Scorsese film profiles the life of a Philadelphia truck driver turned hit man for crime boss through the retelling of his experiences.
3American Factory
With a nomination for Best Documentary Feature, the first film from Barack and Michelle Obama's production company has come with high praise.
It documents the opening of a China-based glass manufacturer in an abandoned General Motors facility outside Dayton, Ohio. But what seems like a genius idea for the billionaire Chinese mogul soon gives way to a clash of cultures between high-tech China and working-class America.
4The Edge of Democracy
Another nominee for Best Documentary feature, this roller-coaster film takes viewers on a ride through the state of political unrest in Brazil. Taking viewers through scandals and dealing with issues like abuse of power, the film profiles how the  beleaguered leaders of Brazil try to deal with their ideologically divided country.
5The Two Popes
Nominated for Best Actor, Best Supporting Actor, and Best Adapted Screenplay, Anthony Hopkins and Jonathan Pryce play Pope Benedict and the future Pope Francis, who must find common ground to forge a new path for the Catholic Church.
6I Lost My Body
Nominated for Best Animated Feature, this French film is both original and creative. It tells the story of a severed hand that escapes from a dissection lab with the goal to be reunited with its body, and its owner.
7Klaus
It may be after Christmas, but this heartwarming film that's nominated for Best Animated feature is too cute to miss. It follows a disgruntled postman who ends up in the frozen North Pole only to discover it's where Santa is hiding out.