Here's what the Oscar-nominated actresses looked like at their first ever Oscars carpet
The biggest names in Hollywood just came out for the Academy Awards and, as excited as we are for the show and to find out if Leo finally wins an Oscar and how the whole thank you ticker tape thing goes, one of the biggest parts of the night is already over: The red carpet. Tonight, the Oscar-nominated ladies looked predictably amazing, but they've all had plenty of time to perfect their red carpet looks. Let's look back to how they looked during their first ever walks down the Academy Awards red carpet.
Jennifer Lawrence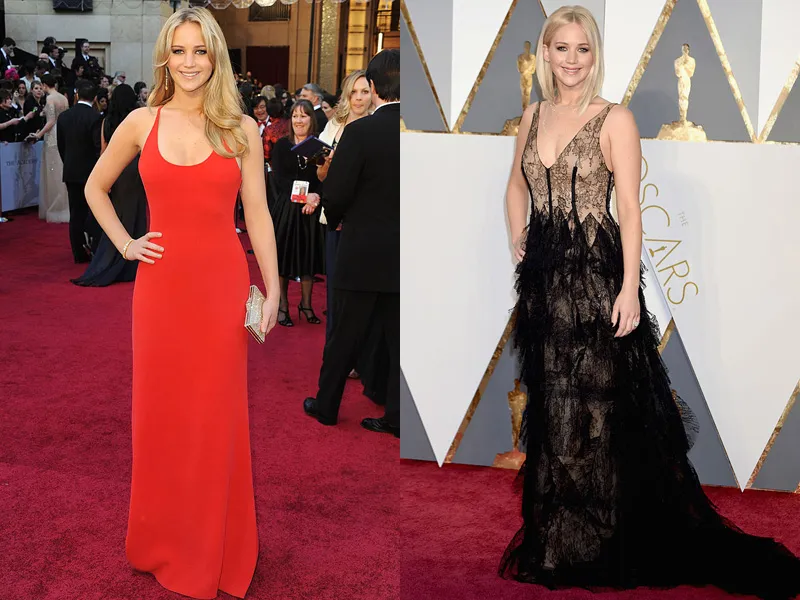 In 2011, Jennifer Lawrence made her Oscar debut in a simple, timeless red gown. Tonight, she's nominated for Best Actress for Joy and opted for an equally-bold look: a nude bodice with a feathery, eye-grabbing skirt.
Jennifer Jason Leigh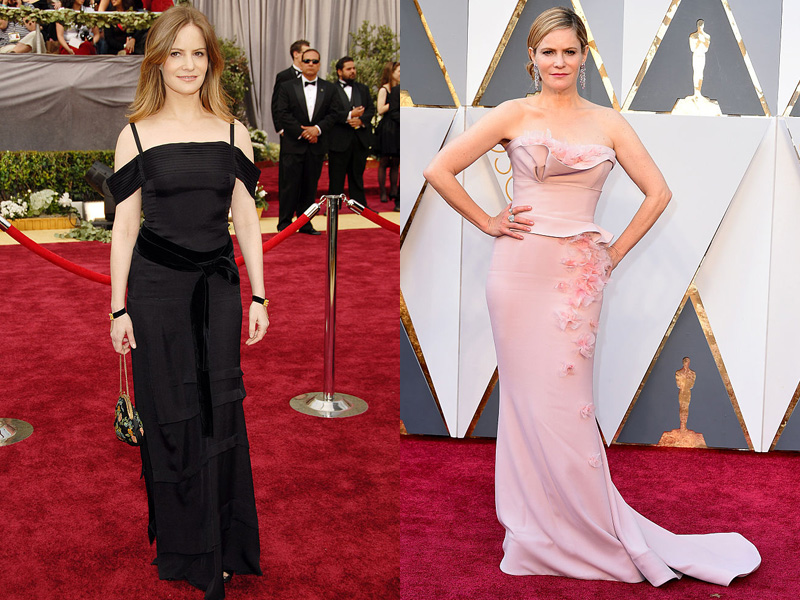 Nominated for Best Supporting Actress for her role in The Hateful Eight, Jennifer Jason Leigh went for a pale pink, form-fitting gown accented with flowers. At her first Oscars carpet in 2006, she wore a simpler, black dress.
Cate Blanchett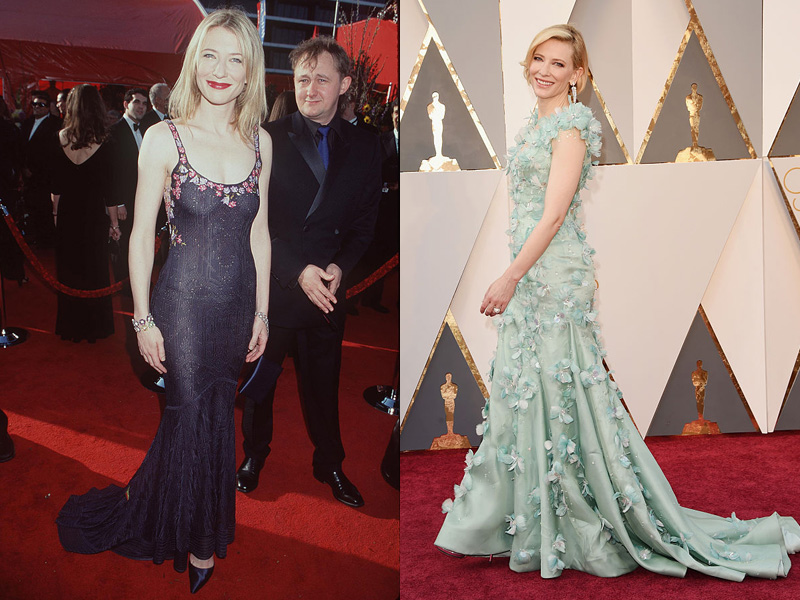 Cate Blanchett is nominated for Best Actress for Carol, and she looks like a whimsical goddess in her light green, be-flowered gown. At her first Academy Awards outing in 1999, she went with a dark purple, slightly-see-through number that was unforgettable and deliriously '90s.
Kate Winslet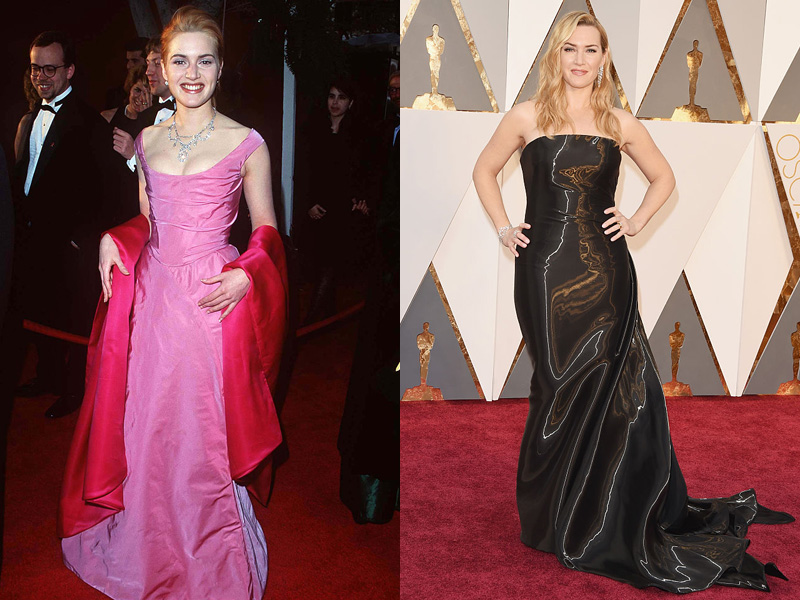 Kate Winslet was nominated yet again tonight, this time for Best Supporting Actress for Steve Jobs. She looks sleek and simple in black tonight, but at her first Oscars in 1996 though, she was a prom night dream in bright pink.
Alicia Vikander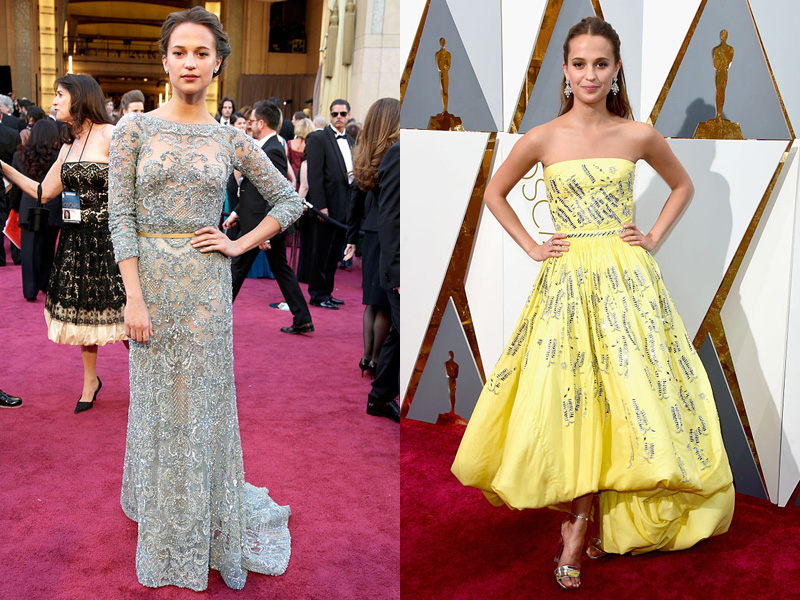 Alicia Vikander is took home the Oscar tonight for Best Supporting Actress for The Danish Girl. She's stunning in her a-symmetrical, bright yellow dress. Back in 2013, she walked her first Oscars carpet in a gorgeous, beaded blue dress.
Charlotte Rampling
Nominated for Best Actress for 45 Years, Charlotte Rampling looks stunning tonight in a long-sleeved, perfectly printed dress. She's been a staple at the Oscars for years, just check out this glowing, gorgeous picture of her at the 48th Academy Awards in 1976.
Rachel McAdams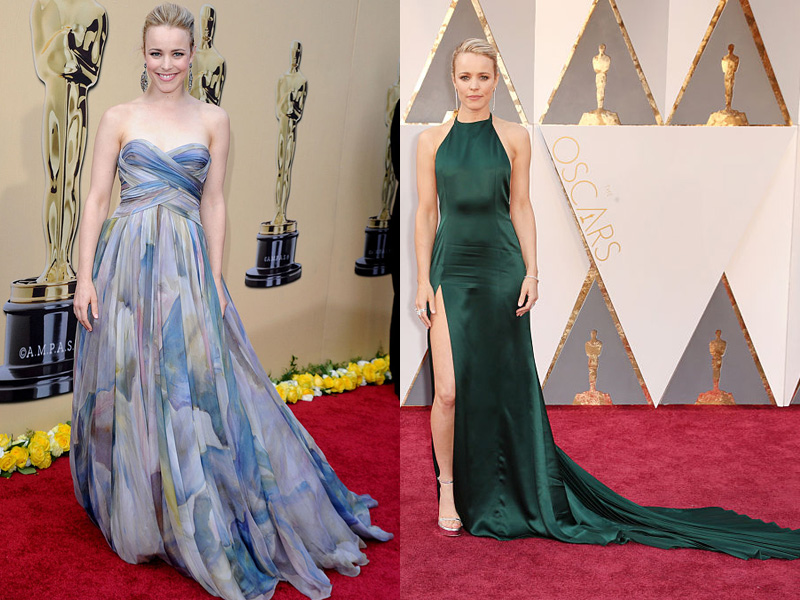 Rachel McAdams was up for Best Supporting Actress for Spotlight tonight, and she's looking truly enviable in jewel-toned green. At her first Oscars red carpet in 2010, she wore a dramatic, water-colored printed dress.
Rooney Mara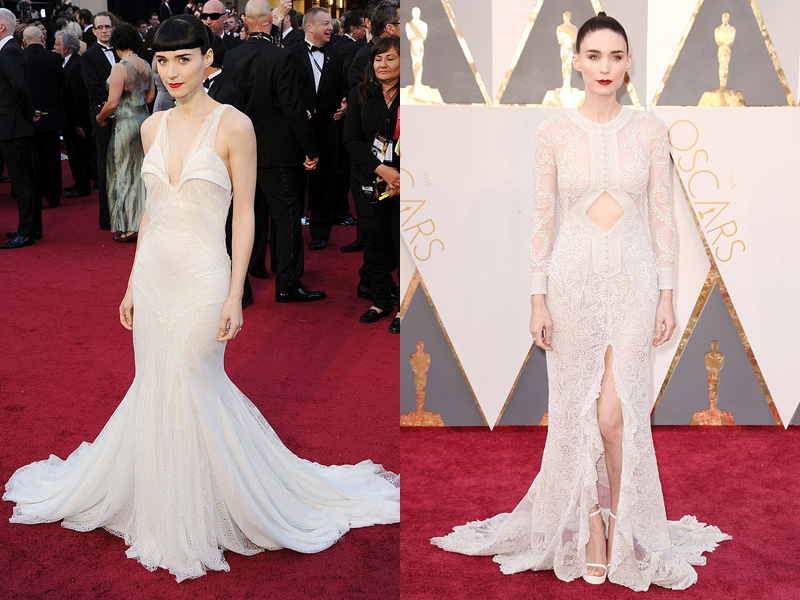 Rooney Mara was nominated for Best Supporting Actress tonight and she looks as great in white tonight as she did at her first Oscars in 2012.
Saoirse Ronan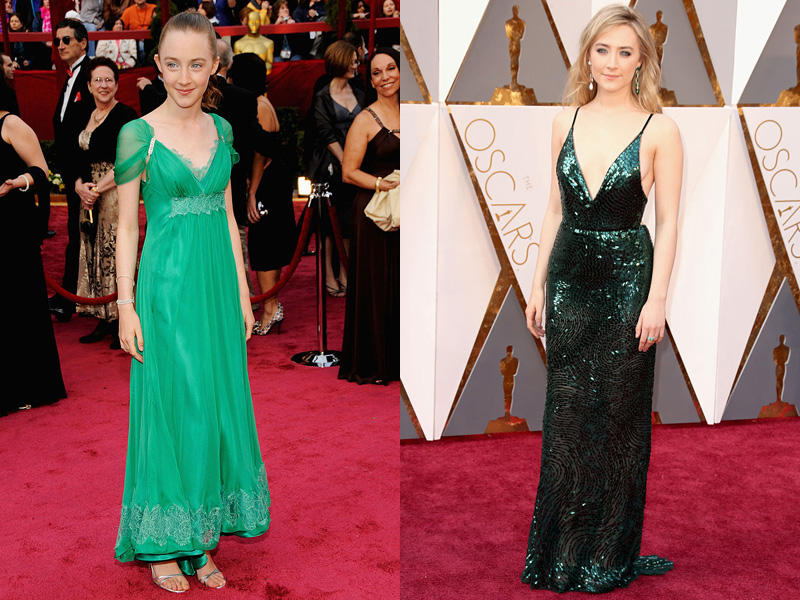 Saoirse Ronan also has a favorite Oscars color. She's nominated for Best Actress for Brooklyn and looking sparkly and amazing in green. She also wore green to her first Oscars in 2008, when she was just 14.
Brie Larson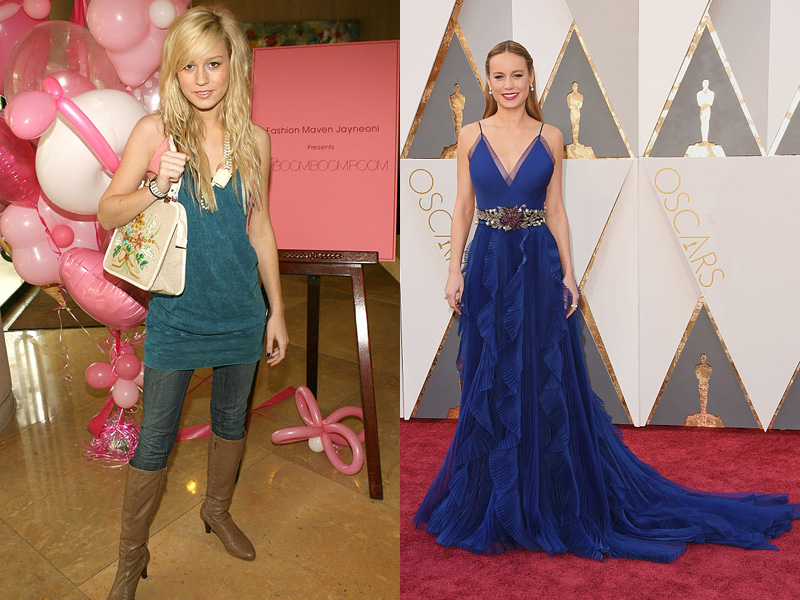 Brie Larson is the front-runner to take home the Best Actress Oscar tonight and, admittedly, this is her first Oscars. BUT we did dig up this 2006 tween-tastic picture of Brie at the "Boom Boom Room Oscar 2006 Gifting Room" so we're totally going with that as her first "Oscars" look.