The viral Amazon coat is having a rare sale right now, and its newest color is already selling out
Stop whatever you're doing, because you're not going to want to miss out on this deal. 
The internet's favorite winter coat, the Orolay Thickened Down Jacket, is on sale for just $107 on Amazon right now. This is a huge price slash considering we've rarely seen this coat on sale since it went viral last year—the last time prices dropped this low was back in July for Prime Day. 
In case you missed it, the Orolay coat (more affectionately known as the "Amazon coat" all over social media) has been deemed the must-have jacket for anyone's closet. It's racked up over 5,700 positive four- and five-star reviews from shoppers who are "in love" with it, saying it's stylish, sturdy, and incredibly warm. The jacket comes in six colors, including black, light gray, and green, and ranges in size from XXS to 5X. Orolay even recently added a new, bold red color, which has been flying off Amazon's virtual shelves since it made its debut. In fact, the new colorway is temporarily out of stock right now, but you can still add it to your cart (just expect a later shipping date).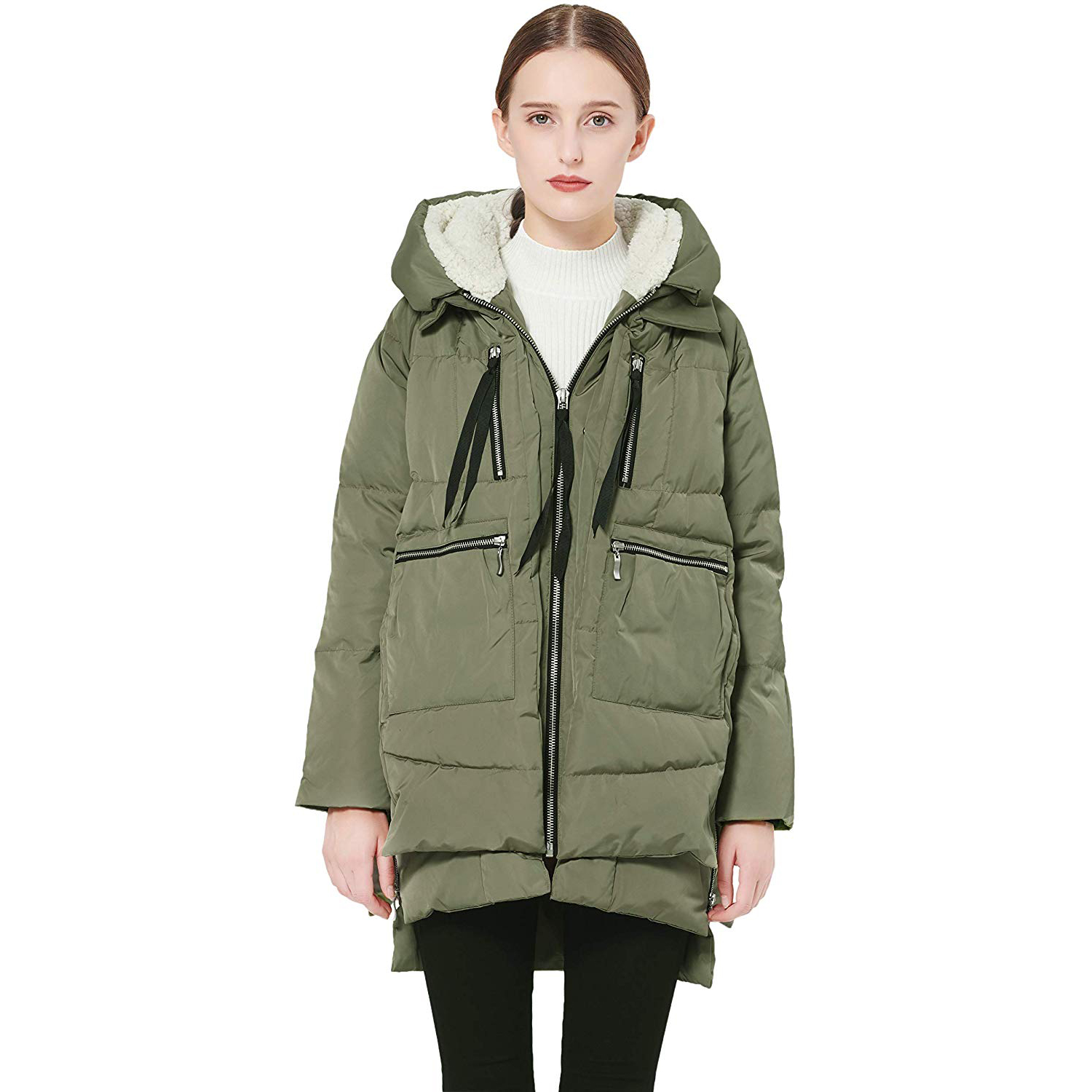 Shop it! Orolay Thickened Down Jacket, $107 (was $130–$150); amazon.com
Every color is on sale right now (including the newest addition!), but only for a limited time. While a majority of sizes are cut down to $107, select sizes between 3X and 5X are a little higher, going up to $128. Tons of reviewers have left lengthy reviews describing every aspect of the coat, from how it fits to little details they love about it.
"This jacket is worth every penny! I'd recommend buying at least one size bigger than you actually need (the sides unzip to expand and the front unsnaps to expand as well, which is extremely helpful). I wore it for the first time today to take my pups outside. It was still snowing, so I zipped up the jacket, pull[ed] the fuzzy hood up, and trudged out into the cold weather I detest so much. Only to my surprise… I didn't feel the cold!" one shopper wrote. "I didn't even feel like Randy from, 'A Christmas Story,' either! I could put my arms down, move with ease, and was warm and toasty without being overheated. It's quite literally, the perfect jacket! I bought the olive green color and it looks so amazing."
https://www.instagram.com/p/BvIKIuMHBf0
Right now, the Orolay coat is still Amazon's number one best-selling women's down jacket—and we have a feeling it won't be leaving anytime soon. So if you've been debating purchasing the jacket (or want it in another color) this rare deal may just be the best reason to add it to your cart.