Orly's "La La Land" polish collection is straight out of our pastel fantasies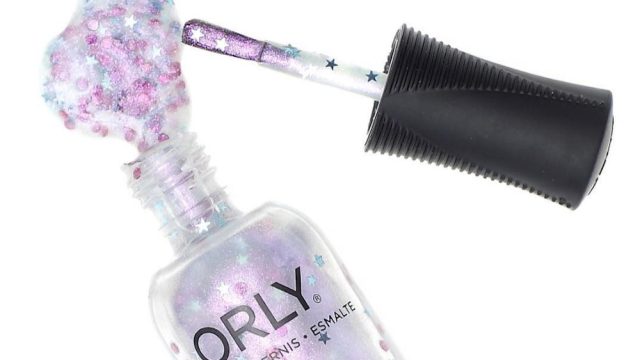 Bring the movie musical magic of La La Land to your fingertips with Orly's new collection inspired by the film.
The collection of lacquers is straight out of our pastel fantasies! The romantic musical comedy-drama swept every category it was nominated for at the Golden Globes and is nominated for 14 Academy Awards! Even if you can't make it to the Oscars, you can still rock some Hollywood glam on your hands with the six new shades from Orly.
We'll cut to the chase — "Anything Goes" is probably our fave. The opalescent holo glitter contains a confetti-like sprinkling of round and STAR-SHAPED glitter. It's ridiculously adorable.
"Anything Goes" is the star of the show with its holographic shimmer and tiny stars to remind you of your Hollywood dreams.
The other pastels are not too shabby! They'll take you from awards show season to Easter and beyond. "As Seen On TV" (lilac creme), "Big City Dreams" (mint green creme), "Cool In California" (poppy pink creme), "Forget Me Not" (pastel blue creme), and "Head In The Clouds" (light pink creme) are all perfectly complimentary for any La La Land nail art you might be inspired to try. Each lacquer retails for $8.50.
"Head in the Clouds" is a full-coverage pink blush shade.
Gift yourself or a musical-loving friend a kit of all six for $42.50 (saving 20 percent — that's like one bottle for free!) or get the mini kit of four polishes in a cute travel size for $16.50.
If you want to commit to your mani for a bit longer, every color is available in Orly's GELFX gel polish for professional and salon use only. Ask your manicurist about it!
Just like La La Land, these polishes are #MadeInLA.
The collection is available on Orly's website and in stores for $8.50 to $42.50.