Orlando Bloom will voice Prince Harry in a new animated comedy about the royal family
The British are coming…to HBO Max. The British royal family is the subject of the latest endeavor over at HBO, a comedic animated series called The Prince, based off of the hilarious viral Instagram posts from Family Guy writer Gary Janetti. Janetti will voice young Prince George, the lead player who dishes on his famous family members, including Meghan Markle (voiced by Condola Rashad) and Prince Harry (Orlando Bloom).
Yes, that's right. Orlando Bloom is voicing an animated Prince Harry. 2020 just got weirder, wilder, and so much better.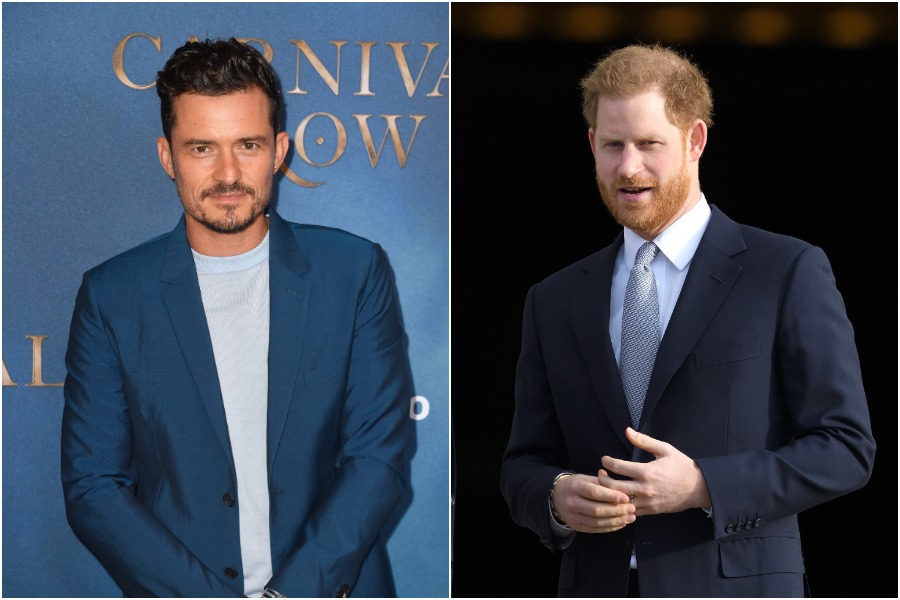 Janetti has been putting words in Prince George's mouth since the son of Prince William and Kate Middleton first developed his incredible facial expressions. George, er, Janetti, has provided stinging commentary on everything from the Cats trailer to Kim Kardashian's shapewear line, Skims, to, of course, the recent departure of Harry and Meghan from the royal family.
It was about time that Janetti's version of Prince George got his own satirical TV show.
"George is pleased," Janetti captioned his January 21st Instagram post, which showed a Deadline announcement of the upcoming HBO Max series.
As Deadline reports, The Prince will follow the future King of England through childhood while George undoubtedly provides the audience with his two cents on "Megxit," his Grandmother's wacky royal rules, and his feelings on attending primary school with "normies."
Janetti, Bloom, and Rashad will be joined by Lucy Punch and Iwan Rheon, who will voice George's 'rents Kate Middleton and Prince William. Frances De La Tour will tackle Queen Elizabeth, and Tom Hollander will voice both Prince Philip and Prince Charles. Alan Cumming is also slated to voice George's butler Owen.
"I'm thrilled to be working at HBO Max and bringing them yet another series about a family ruthlessly fighting for the throne, Janetti said in a statement, per Deadline. Game of Thrones who?
The Crown better watch out—The Prince may just steal its throne as the best show about the British monarchy.