Original "That's So Raven" star Anneliese van der Pol is returning to the sequel!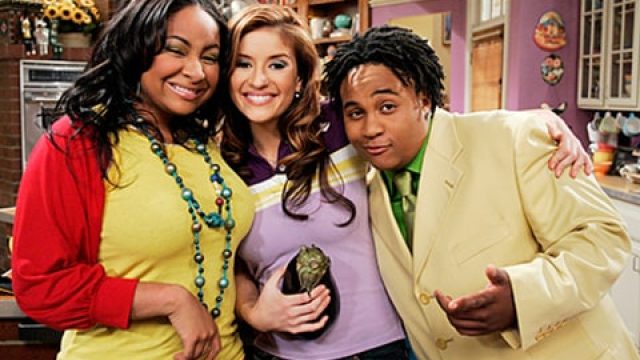 That's So Raven is so coming back, and star Raven-Symonè isn't the only original cast member making a return. Her bestie Chelsea Daniels (aka Anneliese van der Pol) is joining in, too!
Disney announced Monday morning that Anneliese van der Pol will be stepping back into her role for the spin-off, joining Raven, as the fictional BFFs raise their kids together after both have gotten divorced.
According to Disney, the two actresses are good friends in real, life too, so they'll be bringing their actual chemistry back to the screen.
https://www.instagram.com/p/BIvMvTbjine
"The pairing of Raven-Symonè and Anneliese is comedy gold," Disney said in a statement. "They each are skillful performers and there's a fantastic comedic chemistry between them."
https://www.instagram.com/p/BMW-WdYDWJo
The show, which will be produced by Raven-Symonè, has her departing from talk show The View. In the first episode of the new series, Chelsea and her son, Levi, move in with Raven and her kids, Nia and Booker. And we know that one of Raven's kids will have inherited her ability to see into the future.
We're sure Chelsea will have a major hand in helping Raven navigate the ensuing shenanigans.
https://www.instagram.com/p/BMo51vFDGWS
The show is on track to begin production in early 2017. If only we had the same psychic powers as Raven, so that we could start watching now!