These original paintings by Walt Disney Animation artists are absolutely stunning
We're obviously looking forward to seeing Disney's first Polynesian princess Moana kicking some major butt this Thanksgiving, and apparently so are its creators! In celebration of the animation's release, Disney will be honoring the film's legendary directors Ron Clements and John Musker in a very special way.
Seven awesomely talented artists, including several Walt Disney Animation artists, chosen to pay tribute to the directors have created original artwork inspired by Clements and Musker's classic films, such as The Little Mermaid, Aladdin, Hercules, and Princess and the Frog. An Art Tribute to the Disney Films of Ron Clements and John Musker will feature the never-seen-before paintings from November 19 through December 6th at Gallery Nucleus in Alhambra, CA.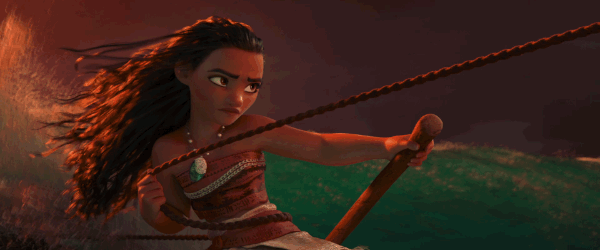 If you're like us, and too impatient to wait until the exhibit's launch to check out the artwork, we have an online preview of a few of the pieces for you, courtesy of  Oh My Disney! 
Moana by Griselda Sastrawinata-Lemay
The Great Mouse Detective by Tom Whalen
The Little Mermaid by JC Richard
Aladdin by Brittney Lee
Hercules by Mark Englert
Treasure Planet by Joe Dunn
And, The Princess and the Frog by Josh Holtsclaw
We have to say…these artists are amazing, and looking at the preview totally made us even more excited for the exhibit's full launch!