Oregon's dispensary owners are worried they might run out of weed during the eclipse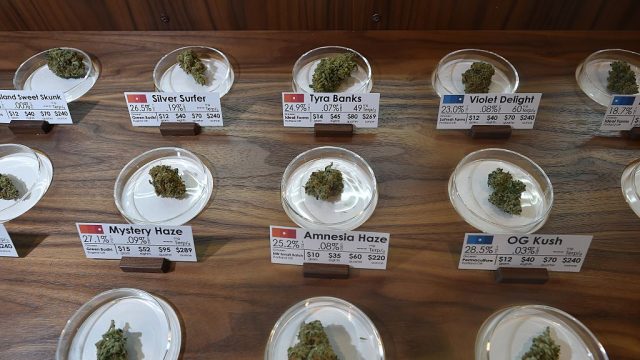 For months, people have been planning trips to get to the perfect spot to see the solar eclipse this week. The best place to scope it is a very specific stretch of land, spanning from South Carolina all the way up to Oregon. In fact, many believe that Oregon is going to be one of the best places to see this amazing astrological event. And with the mad rush of people headed northwest, Oregon dispensaries are worried they're going to run out of weed.
Because of course they are! Both medicinal and recreational weed are legal in Oregon, but you have to get pot from a dispensary. And if you're going to lay out in the middle of nowhere to watch the moon take over the sun completely — you might as well get a little high. Hey, it's legal, right?
Oregon is facing a weed crisis because of this event, though.
The state is expecting about 1 million EXTRA tourists just for the eclipse, and "budtender" Danny Kidd from the Rocky Mountain Dispensary told Complex the lines are so long for recreational weed, he's had to turn people away in order to save some stash for people who need it for medicinal reasons. That's pretty fair if you think about it.
Other dispensaries are facing challenges of their own. For example, Hotbox Farms is expecting 10,000 customers just before the eclipse. The population of its town? 440 people. So yeah, things are going to be crowded.
Oregon is a great place to visit, eclipse or not, especially in August. It's gorgeous! But a lot of tour companies, such as High 5 Tours, have been selling packaged tours for "stoners" to head up and see the eclipse, such as three-day camping trips — weed and solar eclipse glasses included — for anywhere from $700 to $1,000.
If anything, it sounds like a great time. Although, remember to be nice to your local dispensary "budtender" if you're up there — they've definitely had a long week!