"Orange is the New Black's" Diane Guerrero looked like Morticia Addams at the SAG awards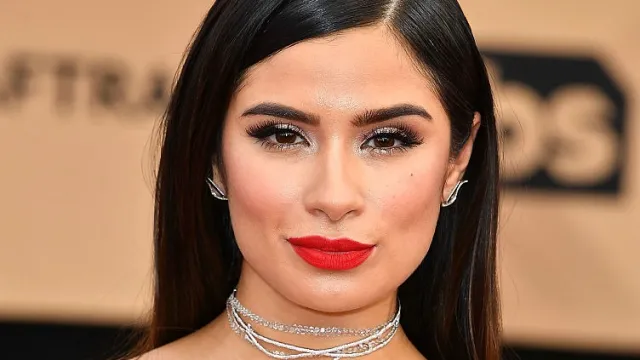 Awards season is definitely one of our favorite times of the year! Not only do our favorite shows and movies get the recognition they deserve, but we also are obsessed with all of the major fashion moments that occur on the red carpet. So when Orange is the New Black's Diane Guerrero showed up on the SAG Awards red carpet, we totally felt like she was channeling Morticia Addams and we are OBSESSED!
With sleek hair, a red lip and super glamorous black dress we couldn't help but fall in love with Diane Guerrero's SAG Awards look — and now we are raiding out closets to see how we can recreate this outfit. Growing up, Morticia Addams was our hero. She always exuded class and grace with with her brooding elegant style, fierce red lip and sleek hair. So we had to figure out who designed Guerrero's dress — and most importantly we need a makeup tutorial on this hair and makeup pronto!
https://www.instagram.com/p/BP3avE5l_2I
Oscar Montes de Oca, a celebrity stylist and creative director in New York City has worked with Guerrero before and he has always knocked her looks out of the park. This Christian Siriano dress reminds us of what a modern day Morticia would wear. The black sleek dress is perfect on its own, but with the grey, cascading tulle overlay this is on our best dressed roster of the night.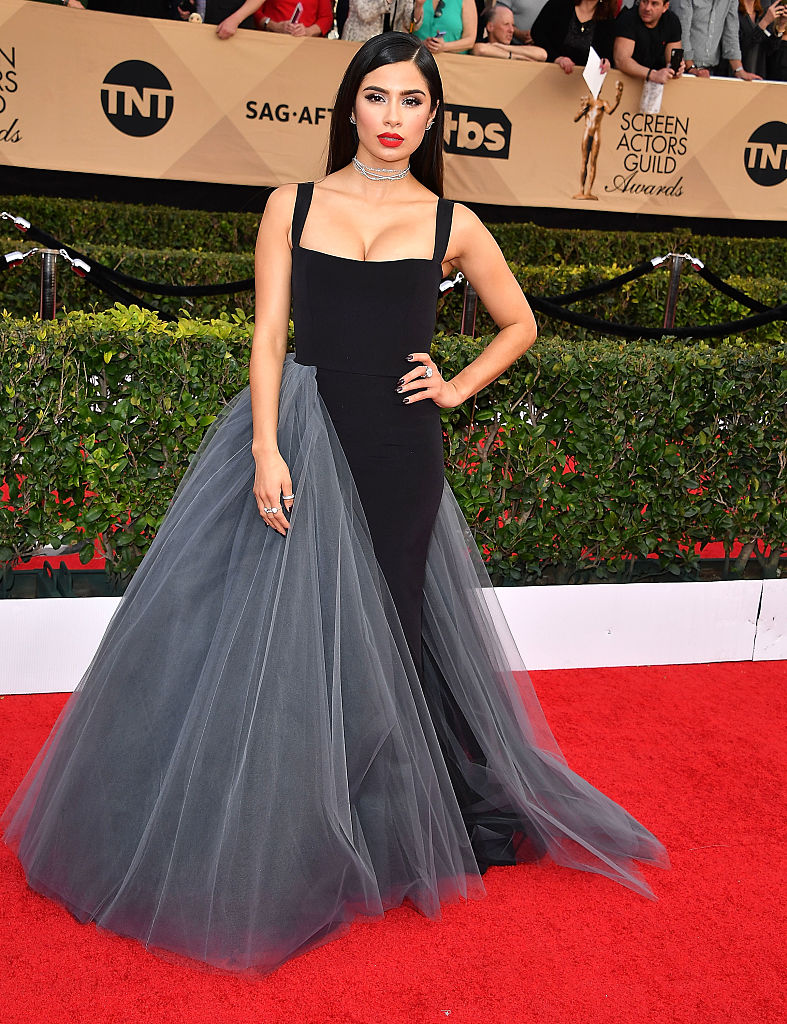 Marcia Hamilton Guerrero's hair stylist, gave the actress a slicked, side part that is equal parts glossy and there is not a hair out of place! The entire ensemble was rounded off with deep plum nails by Mr. Luis in Essie's "SoleMate."
But did you think we were going to forget the makeup?! Of course not! Makeup artist Maria Ortega used Murad Skincare to create a flawless base for the makeup. Remember ladies, the key to stand out makeup starts with your skin first! The makeup is perfect for this dress because not only is Guerrero glowing, but the Ruby Woo red lipstick elevates this red carpet ensemble perfectly.
Brb we are just going to raid our closets to recreate this Morticia-esque fashion moment!