This "Orange is the New Black" debate watch party looked like so much fun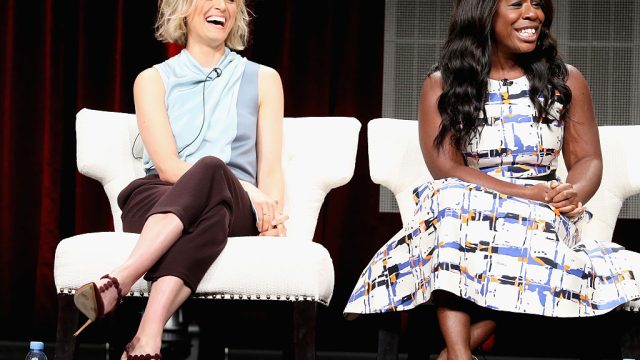 Last night, most of the country was watching the first official Presidential Debate between Hillary Clinton and Donald Trump, and there were tons of celebs watching along with us. Twitter and Instagram were filled with comments, reactions, and jokes, and we were loving seeing all the incredible participation. Our favorite ladies from Litchfield were also really into it as several cast members from Orange is the New Black gathered to watch.
Taylor Schilling, Uzo Aduba, and Yael Stone from Orange is the New Black got together to watch the debate and it looked like so much fun.
https://www.instagram.com/p/BK1yWbxhNm6
They all look pretty excited to stay informed about our upcoming election and they're setting an awesome example.
Uzo took the opportunity to use her platform to encourage everyone to vote.
"Grateful to have been able to host and enjoy the night with so many young professionals engaged and excited by the political process. Our voices matter and must be heard. Extra special thanks to these smart ladies for also coming. Let's get the vote out this November!"
Regardless of ideology or opinion, it is so important that we all stay informed and vote in the coming election, so we appreciate these awesome ladies spreading that message. If all debate watching party were as fun as this one, we're sure we could get everyone out to vote.
Let's get out and vote!