Oprah just launched a frozen pizza line with a trendy twist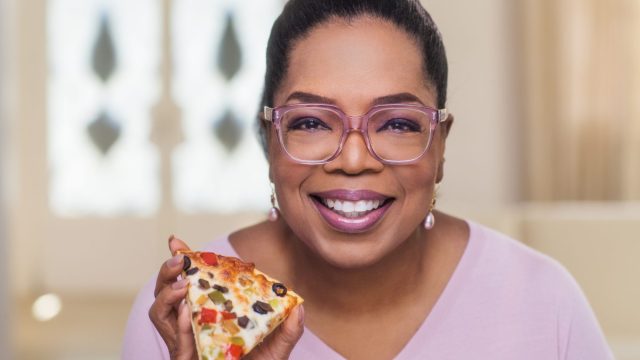 If Oprah Winfrey ever decides to run for president, we know what we'll be stress-eating on Election Night: Oprah's frozen pizza. The queen of daytime TV (who are we kidding, she's the queen of everything) just launched a frozen pizza line, and we're already clearing space in our freezers.
The four-option pizza line, part of Oprah's O, That's Good! food empire, debuted on August 22nd and is available in stores now. The four options are five-cheese, fire-roasted veggie, uncured pepperoni, and supreme. As for that trendy twist—the crust is made from one-third cauliflower, so there's a little extra health in these pies.
"Pizza is a favorite fun and easy food to share with family and friends, said Oprah in a statement. "I am always looking to add a nutritious twist to my foods, so we made part of the crust in my new pizza with cauliflower while maintaining that classic, cheesy pizza flavor you and your family love."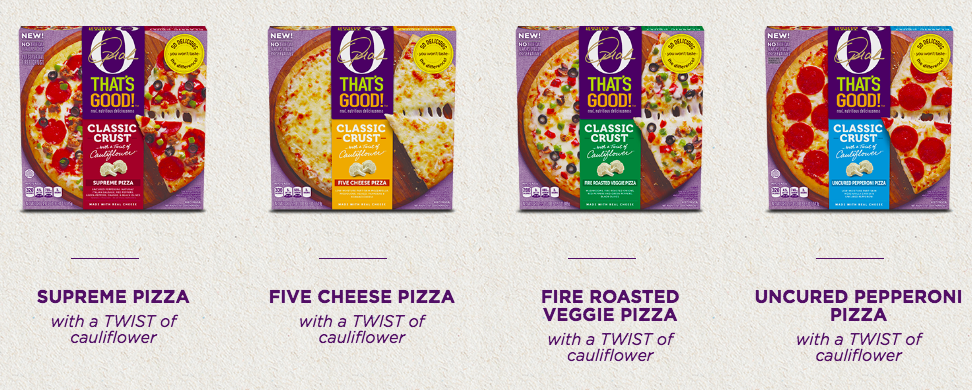 Oprah's frozen pizzas retail for $6.99—not bad, considering some cauliflower-crust pizzas are priced at $10 or more—and all four are well under 400 calories each (if you care about that kind of thing).
The pizzas—along with the soups and other side dishes in the O, That's Good! family—also do good when you buy them. According to a release, 10% of proceeds from the sale of Oprah's food products are split between Rise Against Hunger and Feeding America, two organizations fighting hunger in the U.S. Now that's a reason to Netflix and pizza tonight.