Oprah is launching a free wellness tour to help you get through coronavirus quarantine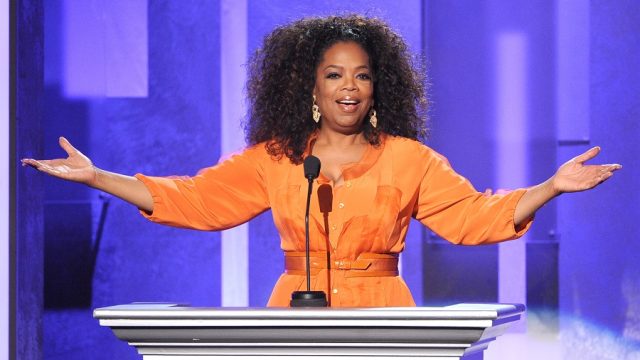 Goddess, queen, and inspiration to us all Oprah Winfrey knows we're all going through it right now. The coronavirus pandemic is not only wreaking havoc physically, but the social-distancing provisions put in place to thwart its spread is taking a toll on us mentally, as well. So, to help out her fellow humans, Winfrey is launching a free wellness tour to help spread a little positivity and hope.
"The world has experienced a reset and I think it's an opportunity for us as individuals to do that, too," Winfrey captioned a May 11th Instagram. "Which is why @WW has created Oprah's Your Life In Focus: A Vision Forward, a live virtual experience that will help all of us move forward through mind, body, and spirit."
Winfrey then wrote that for the next four Saturdays, she'll be going live on Zoom, sending out virtual workbook activities, and interviewing some "special friends."
She continued, "All you have to do is log on and show up to do the work. Best part? It's free!"
The tour's structure is based on her previous nine-week live tour with WW (Weight Watchers), Oprah's 2020 Vision: Your Life in Focus, during which she traveled around the country and interviewed celebrity guests on how they stay well and focused. The tour, which began in early 2020, was put on hold when the coronavirus spread to the U.S.
Starting this Saturday, May 16th, Winfrey will virtually pick up where she left off and let all of her fans in on the journey. Each Saturday's activities will begin at 11 a.m. ET, and each day will center around a theme: May 16th's theme is Focus, May 23rd's conversation will center on Connect, May 30th's Adapt, and June 6th's Commit.
You can register for the virtual tour here, via the WW website. Come Saturday, we'll all be chanting TGIO (Thank Goodness It's Oprah).