Oprah's upcoming documentary about sexual assault in the music industry is on our must-watch list
Oprah Winfrey is set to produce a documentary about the sexual assault that takes place behind the scenes of the music industry. Winfrey is teaming up with Kirby Dick and Amy Ziering, the filmmakers behind Oscar-nominated The Invisible War, about rape in the U.S. military, and The Hunting Ground, which turned the lens on campus sexual assault. As Variety reports, the currently untitled documentary will air on Apple TV in 2020.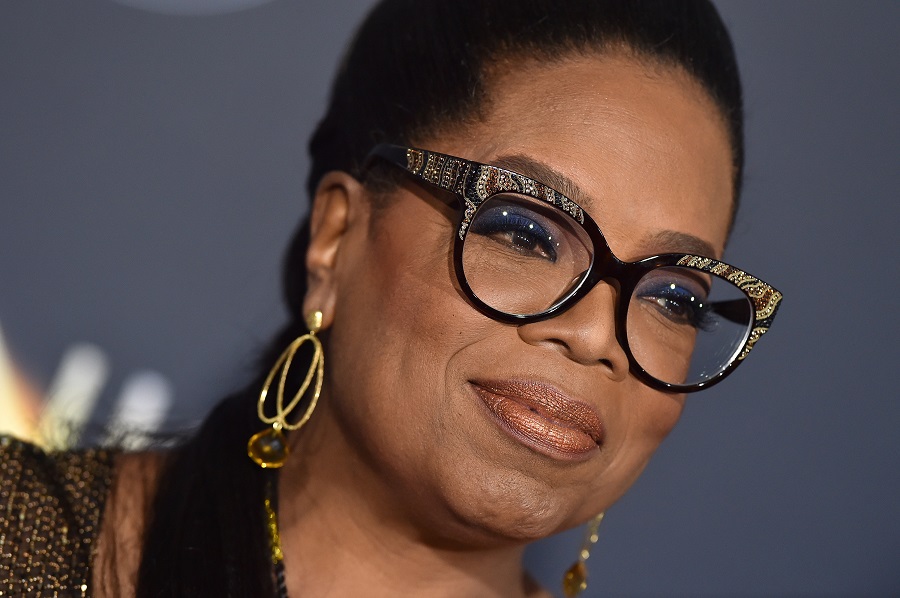 The doc is described as "a profound examination of race, gender, class, and intersectionality, and the toll assaults take on their victims and society at large."
It will follow a single former music executive who debates with herself over the pros and cons of taking her story of sexual assault by a notable music executive public, according to Pitchfork.
As many will recall, the #MeToo movement in 2017 really gained momentum in Hollywood as survivors spoke up about assault and harassment by film producer Harvey Weinstein, head of Amazon Studios Roy Price, actors Kevin Spacey, Andy Dick, and Ed Westwick, and comedian Louis C.K.—just to name a mere few of the accused.
The movement then worked its way into the political and business spheres. It really made its way into the music industry in 2019 when Lifetime aired Surviving R. Kelly, a docuseries detailing the horrors the survivors of R&B singer R. Kelly went through (and are currently going through) after he promised them fame and fortune.
https://www.instagram.com/p/status
Now, through the lens of Dick and Ziering, Winfrey will hopefully draw more attention to the questionable and criminal behavior of those in the music world.
In addition to The Invisible War and The Hunting Ground, Dick was nominated for an Academy Award for Twist of Faith in 2006. The pair is recently released The Bleeding Edge, which looked at corruption in the medical device industry. Clearly, Dick and Ziering know how to uncover the truth about serious topics, and we have high hopes that they will do justice to the topic of sexual assault in the music industry.
Keep your eyes peeled and your Apple TV refreshed come 2020. Winfrey, Dick, and Ziering are about to change the way we see the music industry forever.