Opinion: Stacey Abrams is being robbed in plain sight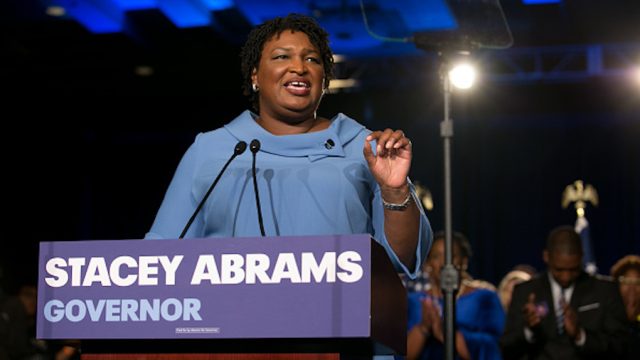 Author Michael Arceneaux discusses voter suppression and racist tactics in Georgia that have resulted in Stacey Abrams' powerful refusal to concede to Brain Kemp in the governor's race.
During a November 9th press conference, Stacey Abrams' campaign manager, Lauren Groh-Wargo, succinctly explained the chaos surrounding the Georgia gubernatorial election held on Tuesday, which still lacks a resolution. "These suppressive tactics [are] remnants of the old South," she explained. Groh-Wargo is referring to Abrams' opponent, Brian Kemp, who served as the state's secretary of state up until this week. Thus, he was the referee in his own fight against Abrams for the governorship.
Groh-Wargo allowed numerous Abrams supporters to explain how the trickery employed against them deprived them of their constitutional right to vote. Their stories are frustrating, but Brian Kemp has long made his intentions clear. Kemp never threw a rock and hid his hand; he threw the rock at the heads of the Black folks registering to vote, and then used that hand to swat them—and their absentee and provisional ballots—away.
In 2014, Kemp had this to say about Democrats like Abrams who he claims take advantage of Georgia's changing demographics by encouraging voter registration: "Democrats are working hard, and all these stories about them, you know, registering all these minority voters that are out there and others that are sitting on the sidelines, if they can do that, they can win these elections in November."
And ever since then, he's done everything in his power to excel disenfranchisement and keep Black people in their place. In order to maintain control of Georgia politics, he has purged more than 1.5 million registered voters from the system between 2016 and 2018. This year, he attempted to use "exact match" law to keep some 53,000 pending voters from registration. Along with purging, Kemp has shut down more than 200 polling places, unsurprisingly in predominantly poor and minority areas. It remains to be seen if Kemp will be successful with his plot to literally steal the election in plain sight, but if he does, I agree with The Atlantic's Carol Anderson who says that Kemp's victory should come with an asterisk.
Because of his Jim Crow Jr. shtick, it has been difficult for me to write about what is happening to Stacey Abrams without festering in rage and cynicism.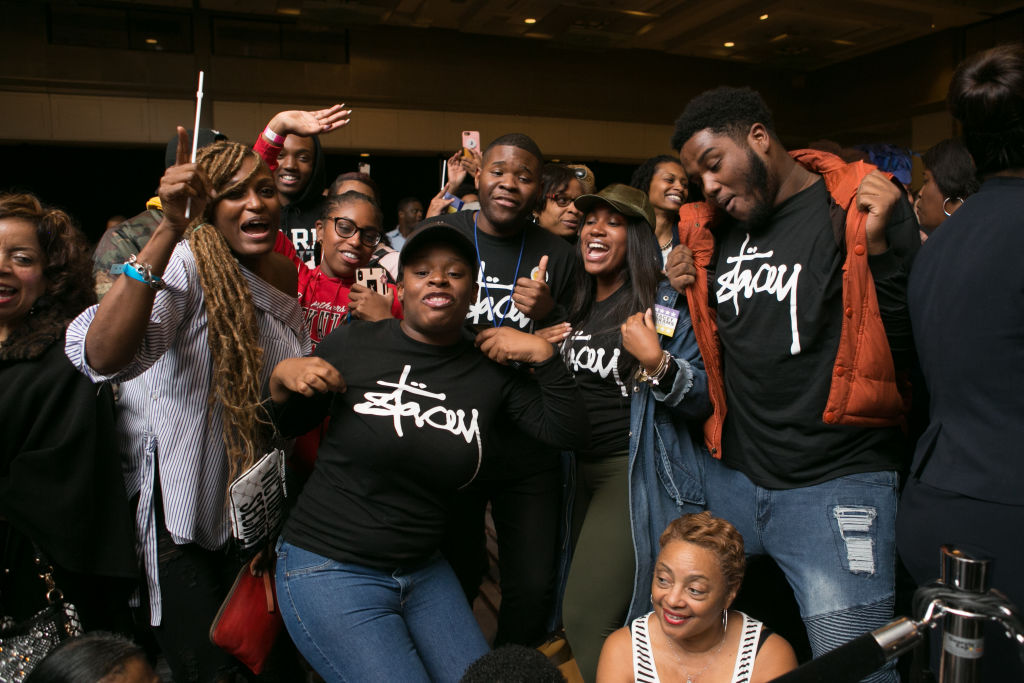 There are so many reasons to be angry about what is happening to Abrams, and by extension, to us—meaning the Black people whose voices are being stifled by an entitled coward and thief.
Kemp's mediocrity is masked by a white supremacist patriarchal system that has allowed his pathetic ilk to simply snatch power as they see fit. That is to say, certain things are to be expected. Abrams has expected many things throughout this election, and has smartly complained accordingly.
I'm not surprised that CNN exit polling revealed an estimated 75 percent of white women—more than white men —supported Kemp over Abrams. Bernie Sanders is right that some white voters are uncomfortable voting for Black candidates like Stacey Abrams and Andrew Gillum, but he is wrong for stating that doesn't make those voters racist on some level. Having said that, I frankly hope that white folks who aren't racist talk to their racist relatives at Thanksgiving—'cause clearly my Black ass can't convince y'all.
Abrams, like any Democrat, can only get elected by winning a combination of the electorate: enough of the white voters and the majority of everyone else—especially Black voters. Abrams' problem is centered on Kemp's contempt for the Black voter and the actions of the entire Republican Party in the state of Georgia. Black people should not have to wait in line for five hours to vote because someone "accidentally" forgot to send power cords to polling stations in Black neighborhoods. Brian Kemp may have ironically had trouble voting for himself on Election Day, but he intentionally makes it hell for Black people to vote for his opponent.
You know, as fascinating as the Russian conspiracy related to the 2016 presidential election is, I wish the national media covered voter suppression with greater urgency. To not do so is to fall in line with GOP orthodoxy that claims Black people don't deserve the same privileges as white voters. In spite of my fury and doubt, I applaud Abrams for her determination.
On Tuesday night, she declared, "In our Georgia, no one would be unseen; no one is unheard; and, no one is uninspired. Democracy only works when we work for it. When we fight for it. When we demand it.
She has not once buckled under the power trips of her bigoted opponent. Instead, she continues standing tall and poised as she pushes Georgia to live up to its purported standards (before a national audience). "There are voices that are waiting to be heard,"Abrams said. And so they should be.
It is my hope that Abrams gets her runoff, but no matter the final outcome, one can't shake the sight of the robbery happening in real time.
Michael Arceneaux is the New York Times bestselling author of the recently released book I Can't Date Jesus from Atria Books/Simon & Schuster. His work has appeared in the New York Times, Washington Post, Rolling Stone, Essence, The Guardian, Mic, and more. Follow him on Twitter.