Opinion: Brett Kavanaugh's confirmation reminds us that the system is working exactly as intended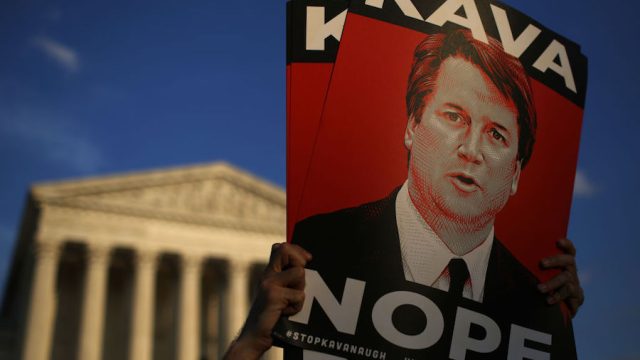 Author Michael Arceneaux explains why the confirmation of Brett Kavanaugh—another privileged, aggressive white man with an alleged history of assaulting women—feels like the government reminding us "to stay in our place."
When Justice Anthony Kennedy announced that he would be retiring from the Supreme Court, Senate Majority Leader Mitch McConnell reportedly "made clear in multiple phone calls with Mr. Trump…that the lengthy paper trail of another top contender, Judge Brett M. Kavanaugh, would pose difficulties for his confirmation." Of course, Kavanaugh's difficulties soon went beyond document dumps or lack thereof, but during an interview on Fox News Sunday following Kavanaugh's confirmation, McConnell sang a different tune. When asked if Kavanaugh's confirmation—which stoked national fervor after three credible allegations of sexual assault were leveled against him—was his proudest moment, McConnell said, "I think so."
The last time I heard McConnell harp on a proud moment, it was when he boasted of telling then President Obama to his face that he would not hold hearings for his Supreme Court nominee, Merrick Garland. That stolen seat was given to Neil Gorsuch. Let it be known that I don't like Neil Gorsuch. Based on stances in past cases, I find him to be particularly cruel. Yet, I know Neil Gorsuch is not credibly accused of sexual assault several times over. I know there aren't book chapters and school legends centered on Gorsuch being a belligerent drunk. I also know, even if he is a zealot, he at least knows when to tuck in.
Brett Kavanaugh, however, can say none of these things. So Republican leadership's cramming of Kavanaugh onto the Supreme Court is spectacularly infuriating.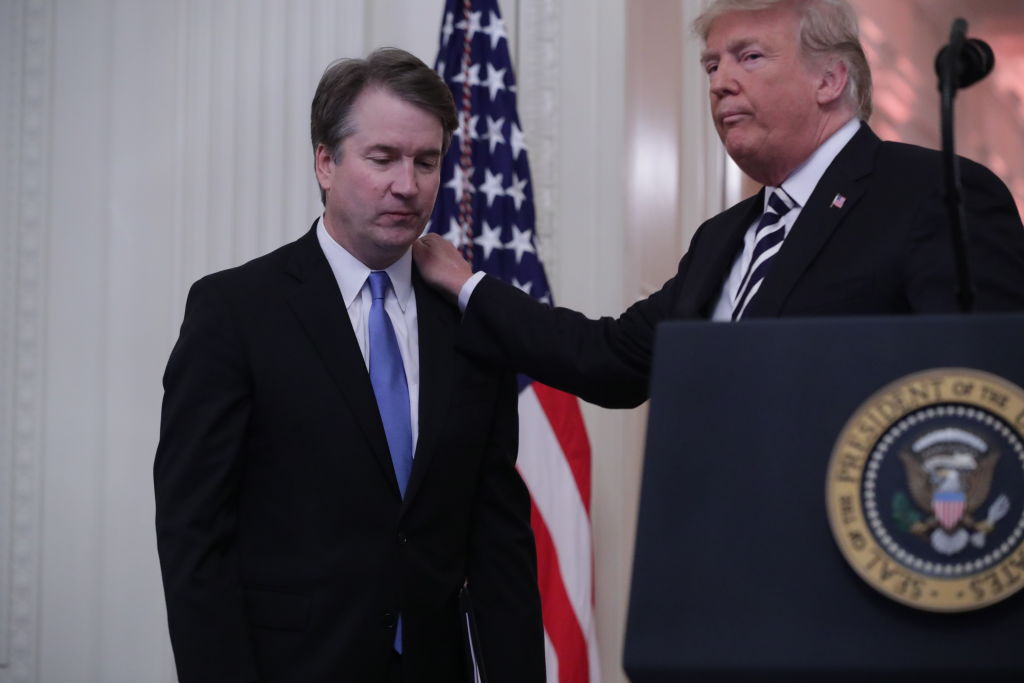 The Republicans could have put anyone in that position, but decided to stick by Kavanaugh—even after the testimony of Dr. Christine Blasey Ford, after other women said they were willing to testify, and after former Justice Stevens, the American Bar Association, Yale School of Law, and Jesuit publication America magazine all voiced concern, if not flat-out opposition.
They saw all of this, and they confirmed him anyway.
They could have put anyone in that stolen Supreme Court seat, but they went with an alleged violent drunk who can't keep his hands to himself, and most certainly can't tell the truth, in order to really deflate the progressive opposition. They went with a man who shouted so many lies and conspiracy theories during his second appearance before the U.S. Senate that he looked more prime for a Fox News primetime slot than even a cameo on Hot Bench.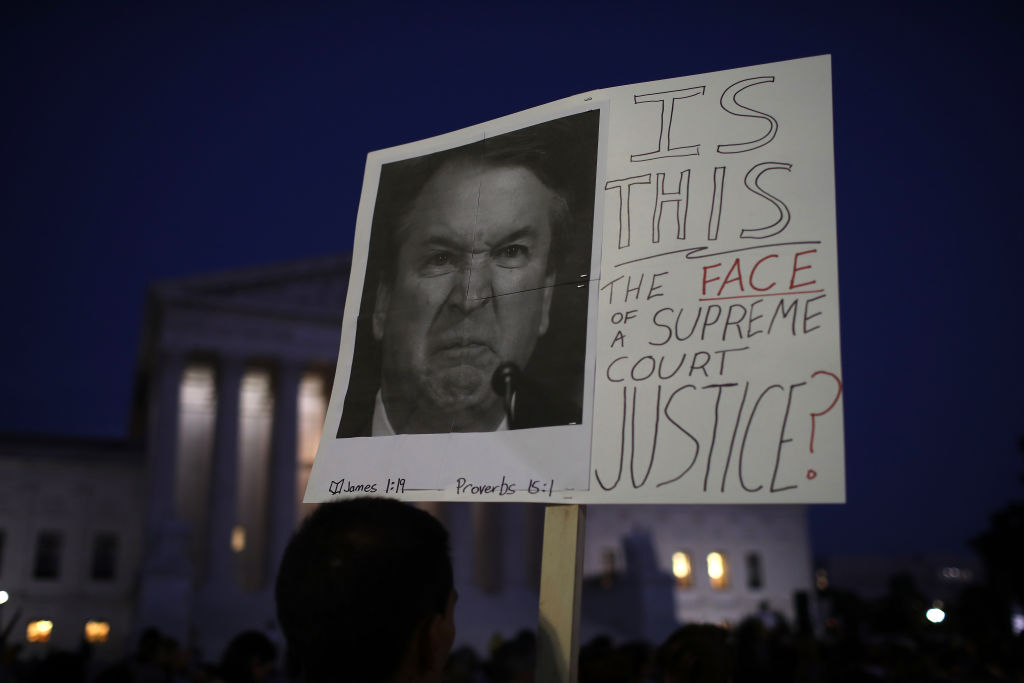 Why? I can't help but think it was by design. To remind us all that the reputation of a white man trounces the humanity of everyone else.
Not only that, it was white women who once again towed themselves to the white patriarchy because they don't care about equality for all; they want as much access to the current power structure as possible, victims of it be damned.
While some may argue that Senator Susan Collins doesn't deserve condemnation for voting like her male colleagues, I encourage us all to remember we can do multiple things at once.
All of the men who voted for Brett Kavanaugh are repugnant. All of the women who voted for Brett Kavanaugh are repugnant. The woman who fancies herself as a moderate and an advocate for women's rights, who pretends to be undecided only to vote for an alleged sexual assaulter, is repugnant. They all deserve the vitriol that comes their way.
https://www.youtube.com/watch?v=iXzzmjgyO9k?feature=oembed
Collins spent more than 40 minutes saying nothing when she announced her vote to confirm Kavanaugh. The nerve of her to stand before the podium and pretend to have principles is almost as annoying as her appearance on CNN on Sunday, in which she claimed her disbelief that Kavanaugh was the man who assaulted Ford. Let Collins tell it, and she believes that Dr. Ford believes that Kavanaugh is the man who assaulted her—but Collins herself doesn't believe that Kavanaugh is the one who tried to rape Ford. In other words, Collins doesn't believe Dr. Ford—she just won't say it.
This is the 2016 presidential election all over again. An indecent man with no regard for the autonomy of women or for the virtues of honesty has been rewarded—and once again, it was with an assist from white women.
Privileged white men have once again prevailed, even with one of their weakest members. And of course, there is now the victory lap in which they will rub it in our faces. To wit, Mitch McConnell now wants an investigation into who leaked Dr. Ford's letter to Senator Dianne Feinstein, in which she first accused Kavanaugh. McConnell claims it was a "despicable thing to do to Dr. Ford," but it certainly isn't worse than putting the man who she claims sexually assaulted her on the highest court of the land, determining many of the laws related to what she can and cannot do to her body.
That investigation—like this confirmation, and like the last presidential election—serves to remind us to stay in our place. To give up hope. To feel deflated. To know who will forever be in control. It won't always be this way, but damn if it doesn't feel like it now—and that is exactly what they want.
Michael Arceneaux is the New York Times bestselling author of the recently released book I Can't Date Jesus from Atria Books/Simon & Schuster. His work has appeared in the New York Times, Washington Post, Rolling Stone, Essence, The Guardian, Mic, and more. Follow him on Twitter.