A new photo of Daisy Ridley in "Ophelia" is yonder — doth yourself a favor and gander
Shakespeare's female characters could never really catch a break, particularly Hamlet heroine Ophelia who famously goes mad and drowns herself in a river. In Claire McCarthy's new cinematic take on the classic story, though, the tragic character gets a modern, feminist update. And with Star Wars' Daisy Ridley playing Ophelia, we can't wait to meet the character our high school English assignments never introduced.
Ophelia, based on Lisa Klein's novel of the same name,reimagines Hamlet with the moody Danish's prince's love interest at the center of the story, instead of mostly off-stage as she is in the original. Alongside Ridley, Naomi Watts will play a major role as Queen Gertrude, Hamlet's mom, who, in this version, befriends Ophelia, her lady-in-waiting. Watts explained the importance of the movie's change in perspective in an interview with Entertainment Weekly:
"That's often how women have been portrayed in storytelling — as the damsel in the distress. If their mind is powerful, it must be madness. And now there's this shift that's taking place, and that's reflected in this storytelling."
Also exciting? We're getting a first look at Ridley and Watts in character, which also arrives via EW.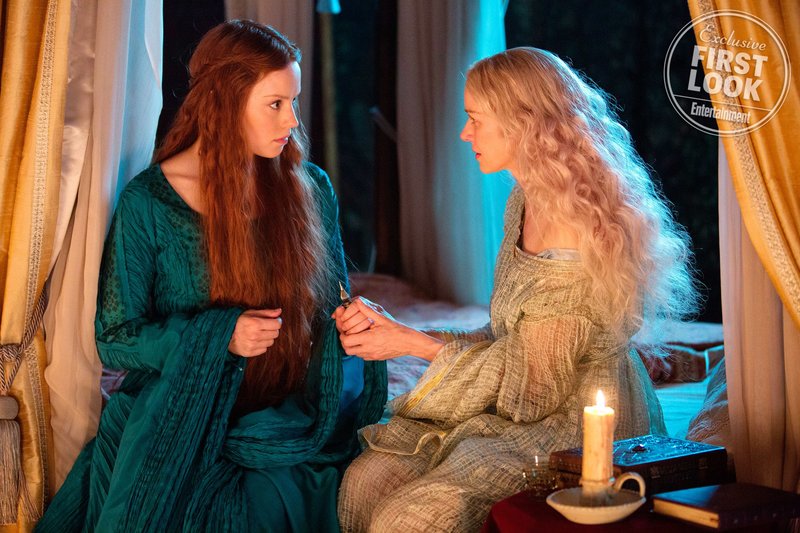 The movie, which will premiere at the Sundance Film Festival this month, couldn't come at a better time. From John Everett Millais' famous painting of Ophelia gently sinking to her death surrounded by flowers to contemporary stagings of the play, the character has often been portrayed as meek and helpless.
Now, in the era of Women's Marches and the #MeToo movement, we'll be treated to an empowered Ophelia with agency:
"What happens if we take the camera under the water, if we plunge inside the story and we see it from a different viewpoint? McCarthy told EW. "I really wanted [the film] to have a sense of energy and feel like it's fresh — not stale or musty or like it was a period story that we'd yawn at."
Actresses and filmmakers just championed the power of telling women's stories at the 2018 Golden Globes, and it sounds like this project will be an important example of that. After all, it was Polonius in Hamlet who told us "to thine own self be true," and few things are truer than a woman carving a new path for herself.