The Internet is losing it over this opera singer's cover of AC/DC's "Highway to Hell"
Hailing from Australia, AC/DC is arguably one of the greatest hard rock bands of all time. While the original group may not be rocking our world with tours these days, we now have a surprising cover of one of their biggest songs ever, "Highway to Hell," from an unexpected source: an opera singer.
You may not have heard of Cristina Ramos, but she's a contestant on Spain's Got Talent and she has basically owned the Internet this week. Cristina's recent showstopper kicked off with a flawless operatic performance of a classical aria, but the judges were clearly confused as that style just doesn't fit the pop-oriented show. And then suddenly—everything changed. Cristina ripped off her dress to reveal tight pants, and started belting out a truly rocking rendition of "Highway to Hell."
https://www.youtube.com/watch?v=l3Yf_ErkN_s?rel=0
As you can see, Cristina worked the stage and the audience like a pro. She even got the judges up on their feet, clapping and looking genuinely speechless.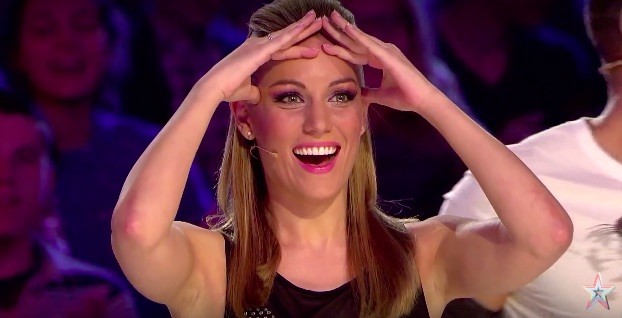 Cristina also looked speechless.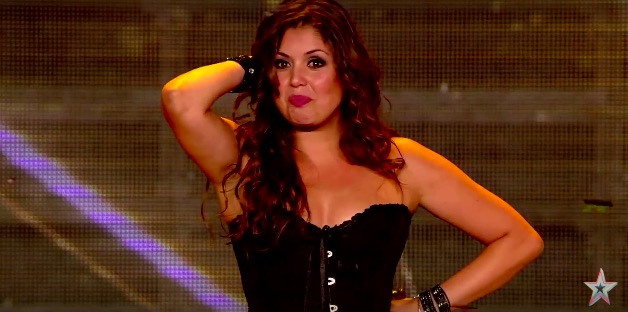 In response to this incredible performance, one of the judges pressed his "golden buzzer," which is the highest praise available on the show. Getting the buzzer means that Cristina will bypass the next round of auditions and go directly to the live show. We wouldn't be surprised to see this genre-bending singer go all the way to the finale and win the whole thing!
Come to think of it, if AC/DC need a new front-woman for touring, maybe Cristina can step in. She's got serious range, confidence, and tremendous guts. Whether or not Cristina does win Spain's Got Talent, she's a rad rock opera singer with the worldwide support of a viral video behind her. Who runs the world? GIRLS.