Glitter Birkenstocks are here, and we hope this isn't an April Fools' Day joke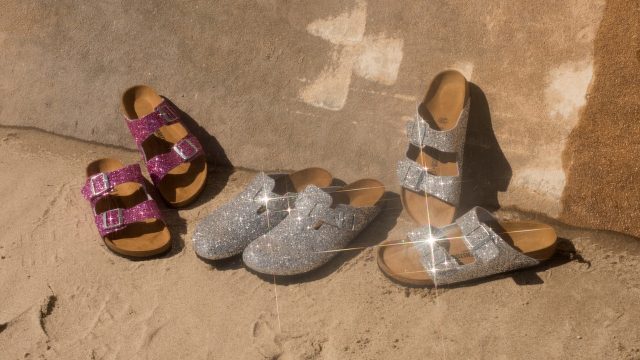 Birkenstocks have come a long way. After gaining a reputation as sensible shoes beloved by hippies, they became a street style essential. Now, thanks for Opening Ceremony, Birkenstocks are getting a glamorous makeover. Starting April 2nd, you will be able to get your hands on glitter Birkenstocks, so your feet can shine like a diamond while receiving optimal arch support. Who says that we can't have it all?
The glittery makeover for the traditionally plain leather sandals will come in two different designs. If you want glitter Birkenstocks, you'll have your choice between the traditional slip-on sandals (the Arizona style) and the clogs (called the Boston). Even though Birkenstocks always had somewhat of a cult following, we have a feeling that these new sparkly styles will fly off the shelves. Suddenly, we feel like there's no point in wearing shoes that aren't sparkly.
Opening Ceremony's glittery Birks, which debuted at their Spring 2018 runway show in Disneyland, will cost $145-$155. Considering that non-bedazzled (undazzled?) Arizona Birkenstocks cost $99 and the regular Boston style costs $140 per pair, the glitter shoes seem like a steal.
At Opening Ceremony's Disneyland fashion show in March of 2018, models paraded down Main Street in the pink glittery sandals paired with grey wool socks.
They are Birkenstocks fit for a Disney Princess.
Cinderella could wear these while doing chores and attending the ball.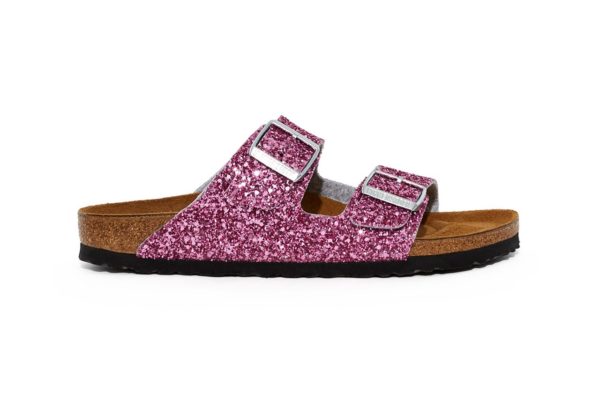 And the glittery clogs come in silver.
Looking glam has never been easier.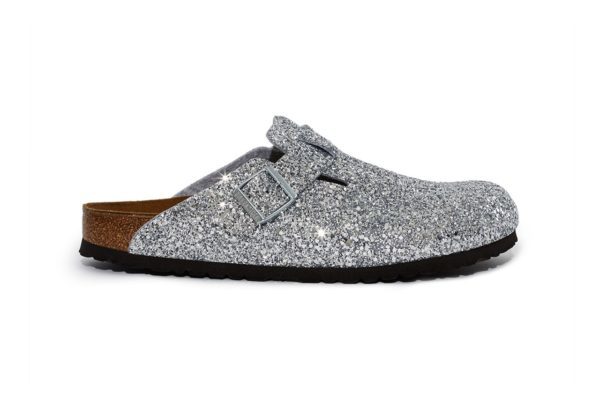 As if the sparkly kicks weren't exciting enough by themselves, you can also get OC's Mickey Mouse sweats.
Imagine pairing Mickey with your glitter Birkenstocks. Talk about a LEWK.
Whether you plan to wear your glitter Birkenstocks on a nature walk or out to a club, you can do it in style thanks to Opening Ceremony.