The latest Opening Ceremony x Esprit collab is giving us pastel envy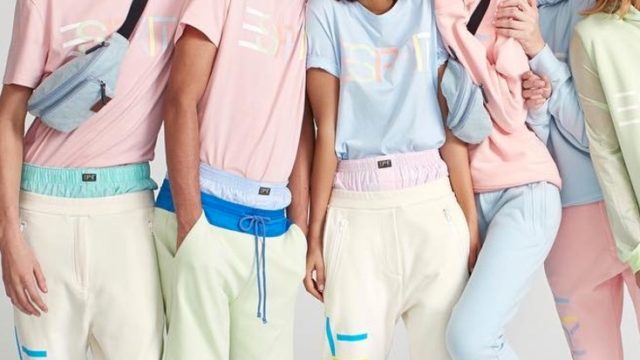 When we first heard that Opening Ceremony was putting together a new collab with '90s brand fave Esprit, we flipped. Their first collection with Esprit featured bold neon colors and that iconic broken-up Esprit logo.
OC is famous for putting together amazing collabs, like their glittery collection with Vans. The brand knows how to work with, especially, nostalgic brands, and then translate that nostalgia into new, unexpected takes. When I think of Esprit, I think of that logo and of black or dark blue stripes. This bubbly version of Esprit is something I think I would've adored when I was a '00s teen.
Like, just look at this ridiculously cute pale pink hoodie and the pastel take on the iconic logo:
Or, see stars with these amazing dotty prints, layered on top of baby blue boxers:
These designs are separately perfect, but they're extra perfect together:
https://www.instagram.com/p/BTdkxYtADtO
The second-ever Opening Ceremony x Esprit collection is online now and in stores.
You can read more about the brands' collaboration process, from OC's co-founders, here. Now, excuse me while I go fall into their beckoning pastel rabbit hole…