Opening Ceremony came out with a dad hat that reminds us of Care Bears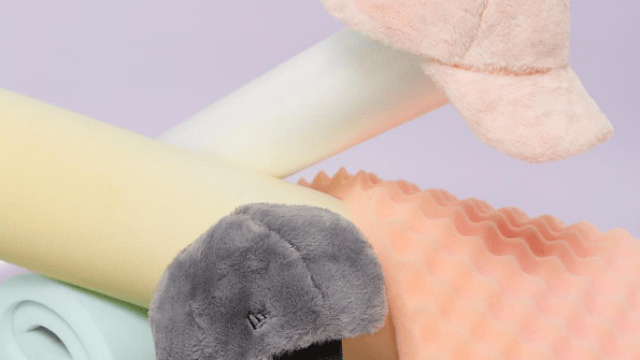 The heart sees what it wants to see. Sometimes we spot a familiar object or face in a cloud, or we can't help but picture a leaf in a hastily poured circle of latte foam. But now, a new hat from Opening Ceremony has struck a deep, soft chord in our hearts because the combination of plush texture and pastel-colored items remind us of Care Bears.
The adorable plush dad hats from the heavily '90s-inspired brand, Opening Ceremony, offer a softer, more animated bearlike take on the popular New Era caps. We see dads wear them at sports stadiums and supermarkets across the land.
These hats that would give childhood you a hug before regaling you with a song. Which is why they perfectly bridge the gap between dad hats and Care Bears paraphernalia.
Exhibit A: The Faux Fur Baseball Hat from Opening Ceremony, $65.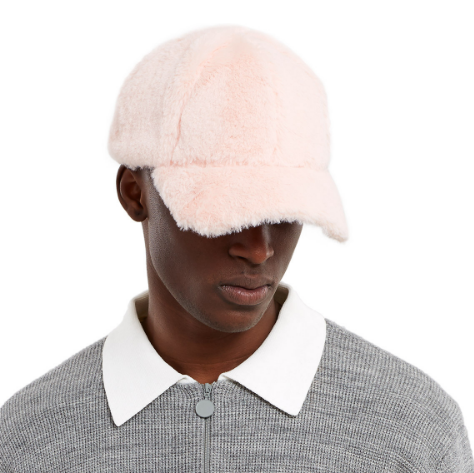 To be honest, this man doesn't look as joy filled as he should while wearing what is essentially a pink marshmallow on his head.
Exhibit B: Care Bears emitting light and beauty from their pudgy stomachs.
via giphyThe resemblance is uncanny.
Like it or not, this hat is channeling these animated bears.
via giphyIf you're going to wear something silly on your head, it might as well remind people of gentle cartoon characters!
Check out more Items of the Day, here!