Why I only read books by Black authors in 2018
I have had a love affair with books since I was a young girl. Some of my strongest memories involve me sneaking into my grandparents' bedroom to pull books from their bookshelves. Sitting cross-legged on their floor, I read the words "revolution" and "guerrilla warfare" as I flipped through the biographies of Malcolm X and Che Guevara. I sometimes relaxed on their bed and wandered recklessly through Greek mythology, following Zeus's erotic tales across the yellowed pages.
It was difficult to part with my books. Volumes from the Reader's Digest Best Loved Books for Young Readers sat atop my nightstands, waiting for me to resume reading them when I awakened. When my parents drove at night, I pressed myself against the car door, straining against the dim light to finish a book before we reached our destination.
My passion for reading hasn't wavered in adulthood. I still stay up into the early morning to finish a bestseller, or I sit in one place all day reading while my children have the run of the house.
So during this year's Black History Month, it was only natural for me to participate in #readingblackout to celebrate and recognize Black authors.
When February ended, I had not finished the book I chose to start the month, Roxane Gay's Hunger: A Memoir of (My) Body. I was still reading it in March when "describe yourself like a white male author" began trending on social media. Twitter user Gwen C. Katz highlighted a particular male author's belief that he (and other male authors) could authentically write female characters. And thus, there wasn't a need for diverse viewpoints to write diverse characters.
A satellite conversation arose out of the Twitter discussion, where some white authors revealed that they did not read books by women or authors of color. Their arrogance aggravated me, but I was prompted to think about what I had been reading too. Reviewing my "read books" lists, I noticed that I had mostly read white male authors during the previous years. Amongst the library loans, classics, and recommendations from friends, very few books were by Black authors.
Even though #readingblackout had technically passed, I decided to continue it throughout the entirety of 2018.
I was hungry to see the complexities of myself fully represented in fiction and non-fiction literature. Solely reading Black authors was a more tangible way to learn about myself and to discover more contemporary Black writers.
I did not want to read 100 books or break personal reading records. I wanted to be intentional about the books I read in a way I had never been before. My #readingblackout for the year was an exploration in new topics and genres, while mining literature that could explain different facets of my identity. Here are some of the books I loved reading this year.
1Hunger: A Memoir of (My) Body by Roxane Gay
The memoir is an honest rendering of the ways in which Roxane Gay's body—and all women's bodies—has been shaped by trauma and language in a fatphobic, size-obsessed culture.
https://www.instagram.com/p/BiF2zySFFrO
2The Autobiography of Gucci Mane by Gucci Mane and Neil Martinez-Belkin
Gucci Mane does what so many of us wish we could do: Control the narrative of our own story, which is wildly difficult for a Black man in America.
https://www.instagram.com/p/BZeHxuZF-fq
3The Mother of Black Hollywood: A Memoir by Jenifer Lewis
The Mother of Black Hollywood presents her flamboyant, no-holds-barred life in a way that is equal parts philosophical, poetic, and real.
https://www.instagram.com/p/BcQPa6-HBR9
4And Still I Rise: Black America Since MLK by Henry Louis Gates Jr. and Kevin M. Burke
This in-depth presentation of Black American history since MLK's assassination offers reflections on major historical events and accomplishments of Black artists, celebrities, and professionals that may have been swept up in the past decades' significant cultural changes.
5We Are Never Meeting in Real Life by Samantha Irby
This collection of witty essays offers Samantha Irby's takes on pop culture, romance, death, and everything in between, all while demonstrating how to unapologetically live the best and worst parts of our lives.
https://www.instagram.com/p/BleI8STltLN
6Negroland: A Memoir by Margo Jefferson
Through personal and historical perspectives, this is an intricate examination of the Black lived experience and the entangling of power and privilege.
https://www.instagram.com/p/BosaQKUnqWx
7Boy, Snow, Bird by Helen Oyeyemi
This contemporary fairytale is a disquieting critique of motherhood, identity, and race. It also illustrates the ripple effects of our decisions as parents.
e
https://www.instagram.com/p/BofnkBMlhOZ
8The Belles by Dhonielle Clayton
Beauty's impact on race and class are explored in the fictional world of Orléans, where we learn of its ugly, gray inhabitants and those who can literally afford to pay to have their features modified.
https://www.instagram.com/p/BpKy5ACl6Oz
9The Stone Sky by N.K. Jemisin
The conclusion to The Broken Earth series ends with a unique take on mother-daughter relationships and acts of redemption.
https://www.instagram.com/p/BpfQB6ClHcl
10The Inheritance Trilogy by N.K. Jemisin
The trilogy is composed of three works (The Hundred Thousand Kingdoms, The Broken Kingdoms, and The Kingdom of Gods) that delight in the frailties of humans and gods in a rich fantasy setting.
https://www.instagram.com/p/BnPTVH4DIkv
11The Hate U Give by Angie Thomas
This timely read on police brutality (now a movie as well) powerfully expresses the tension that exists for those navigating between two different communities, while also demonstrating the power of identity and responsibility.
https://www.instagram.com/p/Bq_PaXKgqPw
12Queen Sugar by Natalie Baszile
This nonfiction story (now a TV show) demonstrates the importance of second chances as it follows a woman's journey to manage her father's dilapidated sugar cane farm and repair her relationship with her daughter.
https://www.instagram.com/p/BmhwgdpFElv
13The Bluest Eye by Toni Morrison
A brutal tale about the insidious way racism, incest, and rape destroy the world of a Black child who only wants to be loved.
https://www.instagram.com/p/Bqpex2wHYYC
14Dreams from My Father by Barack Obama
Written before he became the 44th president of the United States, Obama reflects on his life in Chicago (pre-Harvard Law School) and his relationships with different family members. He gives special attention to his father's impact on his life.
https://www.instagram.com/p/BgHmsUcDp3M
15I Can't Date Jesus: Love, Sex, Family, Race, and Other Reasons I've Put My Faith in Beyoncé by Michael Arceneaux
A collection of bold essays that discuss Arceneaux's experiences as a Black queer man, and the ways in which aspects of his identity conflict with each other.
https://www.instagram.com/p/BlnLtpanbzR
16Bad Feminist by Roxane Gay
It's necessary to take your time as you read Gay's rigorous examination of feminism's complicated nature, which spans her own experiences alongside critiques of gender, sexuality, race, and pop culture.
https://www.instagram.com/p/BrT65VVhiM2
17Mixed: My Life in Black and White by Angela Nissel
Amongst the comedy and tragedy are real life lessons about identity, relationships, and the importance of cultural discussion in biracial families.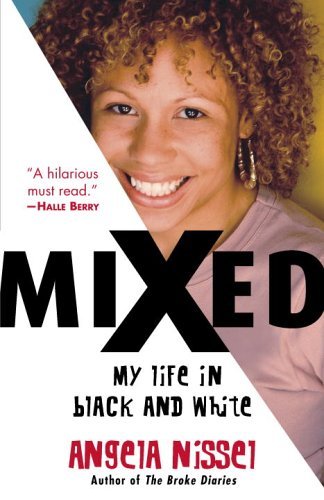 18An American Marriage by Tayari Jones
A story about a Black marriage interrupted by tragedy that is viscerally moving, forcing us to rethink how we love each other.
https://www.instagram.com/p/Br3hu-BHxCJ
19The Broke Diaries by Angela Nissel
This highly relatable memoir traces the author's brokest moments throughout college, and her hilarious attempts to remedy her financial situation.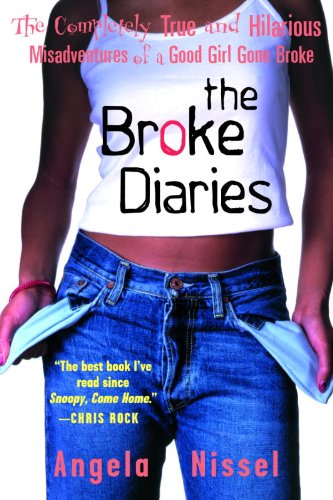 20Sing, Unburied, Sing: A Novel by Jesmyn Ward
A supernatural narrative underlies this heart-wrenching story about how parents' failings affect their children.
https://www.instagram.com/p/BmTwFE5leew
21Nappily Ever After: A Novel by Trisha R. Thomas
The consequences of giving too much emotional currency to other people's opinions are revealed through a woman's journey to understand and love herself.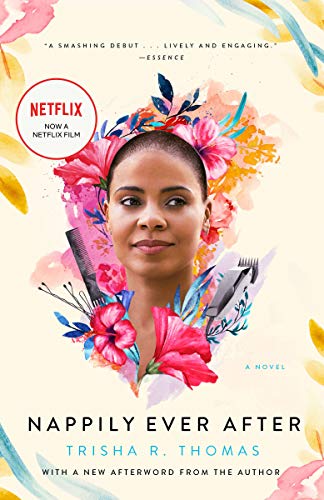 22Everything's Trash, But It's Okay by Phoebe Robinson
This hilarious essay collection is like reading your best friend's critiques on pop culture, relationships, and other topics while often crushing hard on Bono from U2.
https://www.instagram.com/p/BqL4ZIono-V
23How Long 'til Black Future Month? by N.K. Jemisin
An extraordinary set of short fiction stories that span diverse universes in varying genres, while being at times gorgeous, compelling, and strange.
https://www.instagram.com/p/Bqr-Uegnk85
Honorable mention: We're Going to Need More Wine by Gabrielle Union
I read this in January before I officially began participating in #readingblackout. Union portrays the awkwardness of adolescence, Black womanhood, and relationships with startling vulnerability.
https://www.instagram.com/p/BcckNBPl8xd
At the end of this year, I have laughed, cried, and yelled for myself across thousands of pages. Reading nothing but Black authors showed me all the ways I've missed seeing parts of my life so well described by others. It also revealed that there are people who acknowledge the different, complicated parts of the Black experience. And for that, I am grateful.