Online Town may be the coolest new way to video chat with friends—here's how it works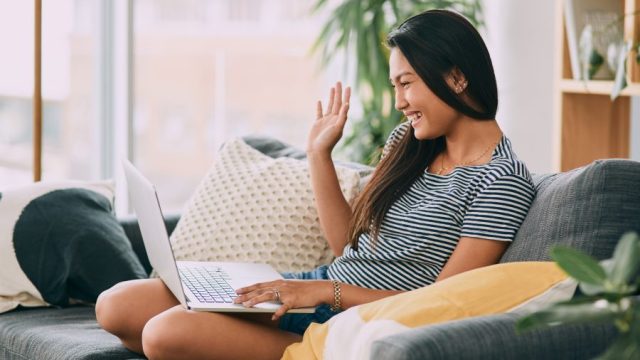 We're all embracing video calls and virtual celebrations (from online baby showers to video chat weddings), but that's not to say that tons of people on a single video is always, well, the best user experience. From the dozens of iterations of, "Wait, can you repeat that?" to the talking over one another to the difficulty of having side conversations within the larger group, Zoom calls and FaceTimes can end up feeling more like a work meeting than a hangout with friends. That's why three friends decided to create Online Town, a video-chat platform, the entire goal of which is to make virtual group hangouts more fun.
What is Online Town?
According to the Online Town website, "It's a video-calling space that lets multiple people hold separate conversations in parallel and walk in, out, and around those conversations just as easily as they would in real life."
Essentially, this unique platform combines video-gaming with teleconferencing technology to allow participants to move around on a map of the group's choice—including mini, digital versions of San Francisco's Dolores Park, Times Square, an office space, a cozy apartment, and more—interacting with one another and having private conversations in tandem. Basically, you get to interact the same way you would at a regular, in-person party.
How does Online Town work?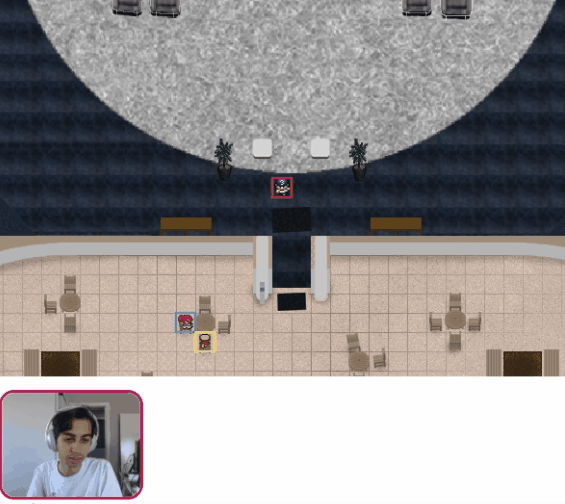 Upon arrival into the password-protected digital "room" of your choice, each participant will be assigned an avatar that will be displayed on the map. This will be how you move around the room with your keyboard arrow keys. Per the site's explanation, "As you move around the map with your keyboard, the webcam video and microphone audio of the other people in the room fades based on your distance to them."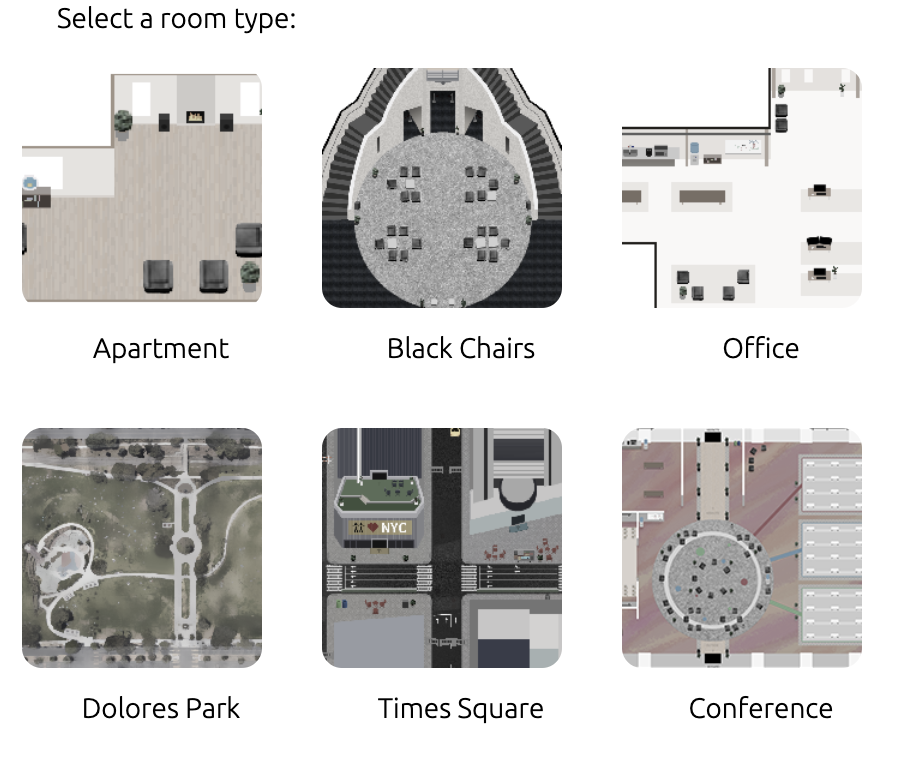 That means if your avatar walks up to another person, it automatically triggers the start of a video chat. Walk away with your avatar and that conversation with fade and end. This cuts down on that awkward eye contact, muting/unmuting dance we tend to do in the big group "sharing circle" setup of traditional video conference calls, and it allows you more freedom.
The entire idea is catching on. The founders told WIRED that around 100,000 people have visited Online Town's website since its inception in April, and roughly 3,000 people enter one of its private "rooms" each day.
Is Online Town free?
Yes! Creating a private room is easy. Simply go onto theonline.town, confirm that you are 18 or older, and select "Create Room." From there, you'll just need to select a few settings, including the environment you'd like, the password for entry, and a few other details. When you're finished, only the people you share the link and password with can hang out with you in your space.
Oh, and unlike regular Zoom, rooms on Online Town don't expire and there's no limit to how many people you can invite or how long you can spend there. Happy chatting!