Two-Thirds of You Think Goofiness Is Sexy When Online Dating, New Survey Says
Three in four of you get hot and bothered over a shared sense of humor.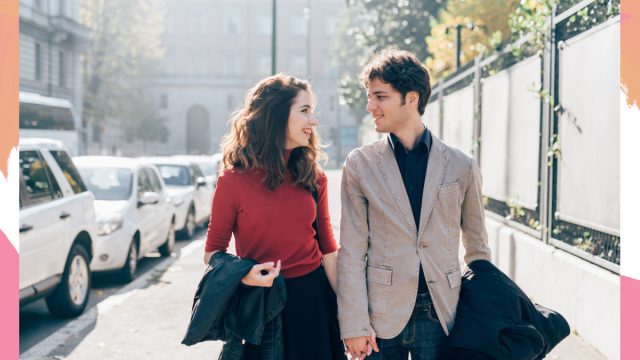 What do you find sexiest in a potential partner? Two out of three of you would say humor, apparently. OnePoll and Plenty of Fish picked the brains of 2,000 singles and casual daters and found 60% of you are more inclined to message back if the opening line is goofy or giggle-worthy.
And do you want to know what's even hotter than being a jokesmaster? If you and your match find humor in the same things. According to the survey, three-fourths of you are turned on by a shared sense of laughter.
"Traditional ways of dating and getting to know someone are changing," Plenty of Fish resident dating expert Kate MacLean said of the data. "People care less about what car you drive or where you're from. Instead, they believe connections are more likely to form based on shared interests and a sense of humor."
Hear, hear!
RELATED: 20 Best Date Night Movies to Watch With Your Partner
And while the stats don't lie, "goofy is the new sexy," 55% of you have trouble sliding into a person's DMs with a message you believe is good enough.
So, how can we flip this narrative? Use someone's dating profile to your advantage. People love talking about things that excite them, like travel or TV, which you can probably find on their profile. That is, unless, the person has a lame profile with little-to-no information — but that's a topic for another day.
You'd be surprised how easy it is to turn a story prompt or shared interest into a funny one-liner or opening message. And then this can segue into learning about other areas of their life. Seventy-nine percent of you are interested in hearing about their hometown while 78% of you want to know more about their hobbies.
"We often overthink crafting the perfect first message, but really there's no such thing as long as you are being yourself," MacLean said. "Consider sending a joke or a genuine compliment as your first message to break the ice."
Dating can be nerve-wracking as heck, but you got this. Before you know it, you'll be en route to your first date!
Emily is a NYC-based freelance entertainment and lifestyle writer — though, she'll never pass up the opportunity to talk about women's health and sports (she thrives during the Olympics).
Read more