One tweet has "L Word" fans thinking a reunion is coming sooner than they expected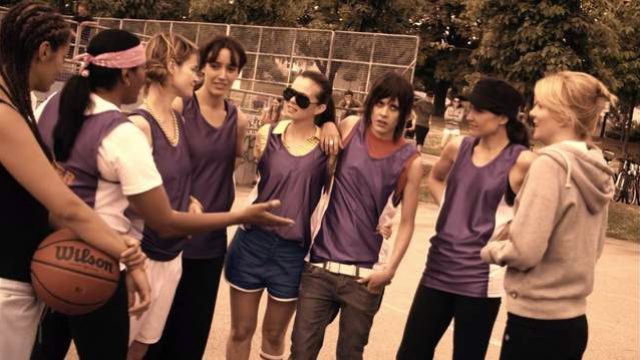 There might be good news for anyone who was obsessed and inspired by The L Word. There are a few tweets being passed around that have fans thinking an The L Word reunion is actually in the works. Hey, it could happen. A lot of movie and TV projects happen just because fans tweet hard enough, like the Rihanna and Lupita Nyong'o movie. The L Word fans noticed that the show's creator Ilene Chaiken, tweeted at pretty much all of the cast members over the weekend and wrote, "So excited!" and "Can't wait!" And it wasn't just the cast, she also added the official show handle. If she was just talking about a getaway weekend with the old cast or a mutual friend's wedding, why would she tag the show? 
Exactly.
Nothing has been confirmed, so don't start organizing a viewing party with all of your queer friends who were impacted by the show when it aired a decade ago just yet. Chaiken tagged cast members Jennifer Beals, Kate Moennig and Sarah Shahi in her post. Moenning responded, "I can't wait to be with my girls!" in a tweet. But then later tweeted from her own account, "As far as I know, it's not a reboot. For reunion inquiries, direct that to @showtime."
Whether it's an L Word reboot or reunion, it's still good news.
Other cast members responded to the news, too.
The Showtime drama, which came out in 2004, had a huge impact on LGBTQ women. Beals told The Huffington Post that she always had high hopes for its influence.
"There was always my secret hope, even when we were shooting the pilot, that it might be helpful to some young girl out there who identified as lesbian who maybe didn't have access to a larger community and might be able to see herself represented in some way as a real human being rather than being a trope on some film or television show."
Judging by all the excitement around a possible reunion or reboot, it looks like the Beal's wish came true. Hopefully, fans will get to see the cast reunited again soon.