There was ONE trend that ruled the VMA white carpet tonight and it is extreme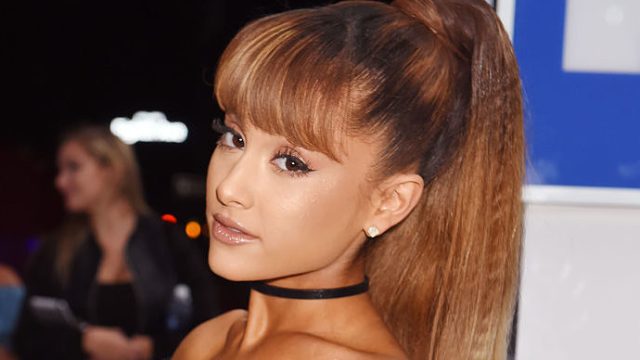 The VMA red carpet is always known to get a little wild when it comes to style. This year we saw a few major trends, such as the rise of pregnancy fashion (including one very topless mama-to-be), but one look really reigned supreme: sheer.
Tonight was the night of all sheer everything. First, we saw model Ashley Graham smoldering in a shimmery black ensemble and a fresh dark bob to match, which we LOVE.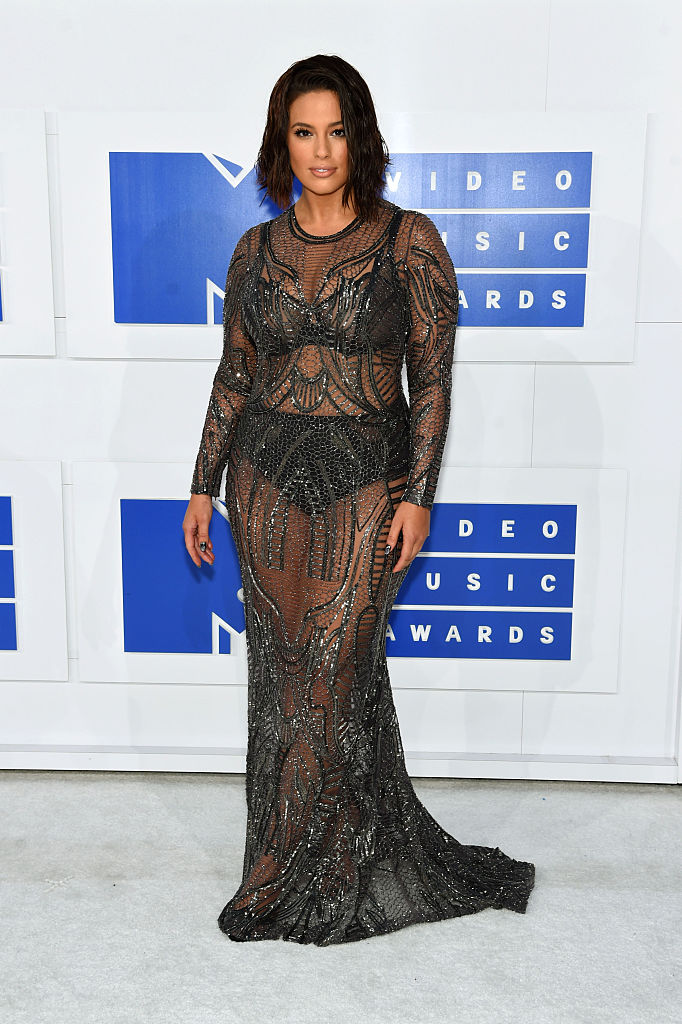 Then came Kim Kardashian, never one to shy away from showing some skin.
Kardashian came in a revealing low-cut get-up with sheer detailing leaving little to the imagination. She looks like a glam mermaid!! (Note Kanye in the background keeping an eye on any overzealous fans and paparazzi.)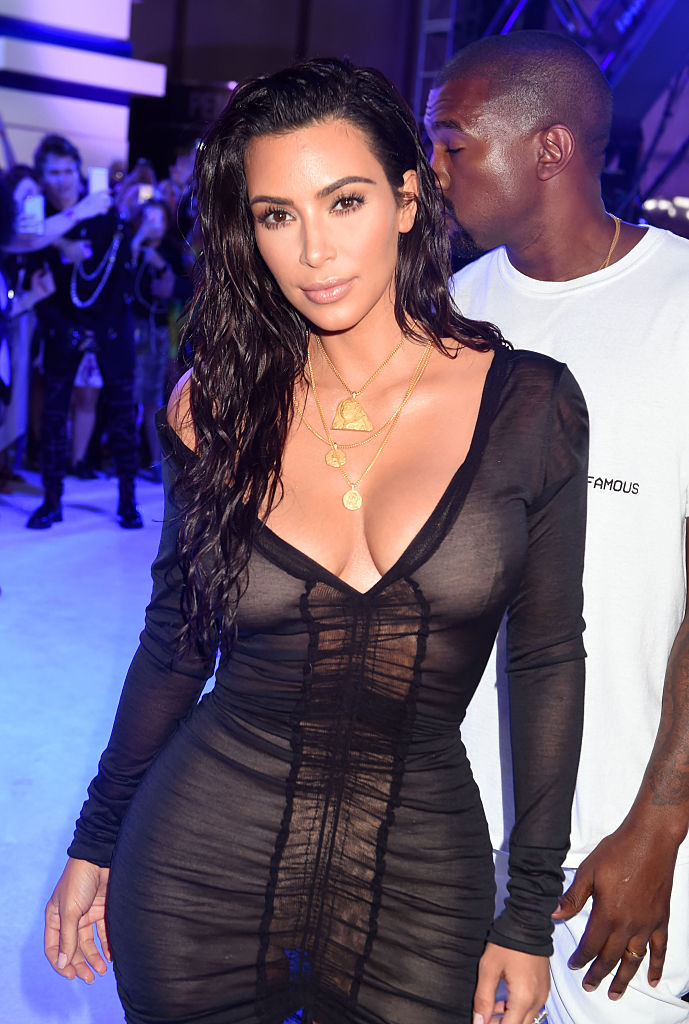 Rita Ora arrived sporting a bird-inspired look, with lacy details and plenty of feathers
. Also can we talk about those shoes? She's got some major height.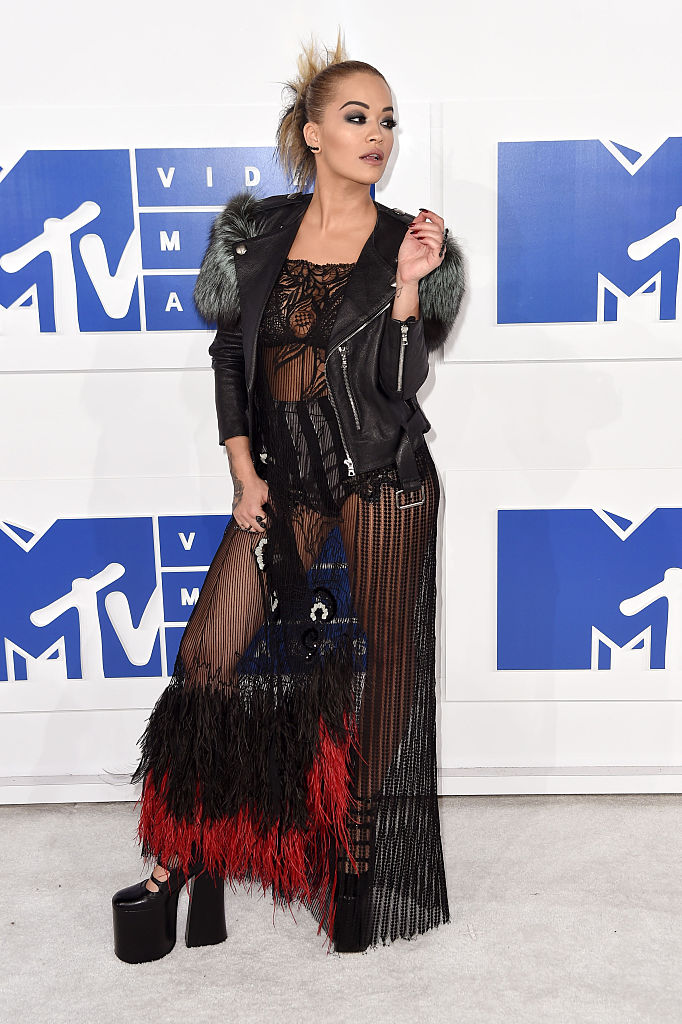 Ariana Grande went for a subtler sheer
Ariana Grande was working this black get-up before her opening performance, with a sheer lace crop top and high-waisted pants. (We also can't get enough of these new bangs and the ponytail crimping action.)
But one model piled glitz on top of sheer for a dazzling effect
Taylor Hill is looking glamorous as ever in this one-shoulder glitzy dress with sheer cutouts, with a fierce top-knot to boot. This is a sparkling combo worthy of that VMA white carpet!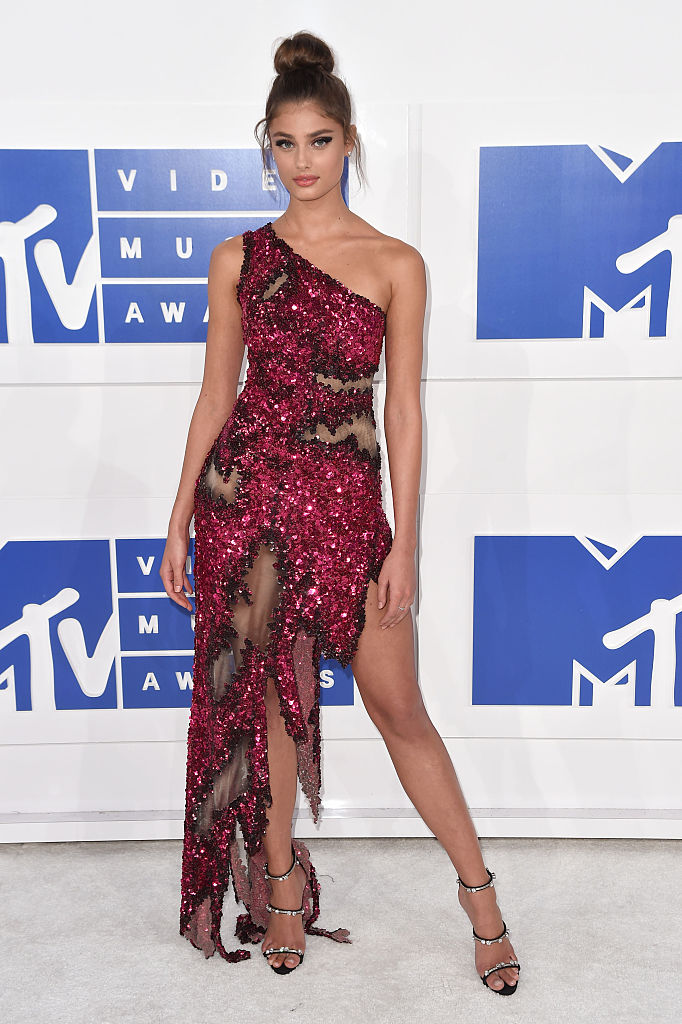 Looks like we may need to add a little sheer to our fall shopping list.